Heard of Spidvid yet? Users from all over are launching projects through the Spidvid site and benefiting from collaborative remote video-production! We spoke with Co-Founder Jeremy Campbell about the features, the ideology and the future of 'social-video'.
Tell us about SpidVid; what benefits do you offer to the media producer space?
JEREMY CAMPBELL / SPIDVID: Spidvid is where video creators, filmmakers, and creative talent collaborate and partner up together on projects. Some people have referred to Spidvid as Hollyweb, or the social network for video production and filmmaking. An example is if a filmmaker needs a film music score for her film she can launch a Spidvid project, connect with a composer who can deliver what she needs, and compensate the professional with money (outside our site via PayPal for example), a piece of content ownership, recognition in the credits, or any kind of combination between these three compensation offerings.
We`ve got to witness many successful project collaborations between individuals in the US, Canada, UK, and across the world, which keeps us passionate about what we`re building both on the product and community side.
Very cool! What are some cool projects you've worked on recently?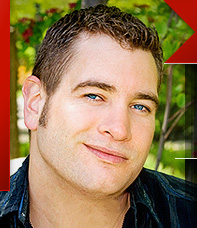 SPIDVID: We have some fantastic strategic partnerships with WeVideo, Indie Source Magazine, and many film festivals in the US who have helped build up our community, credibility in the space, and overall user awareness of Spidvid.
There have been some incredibly entertaining films and videos created and produced on our site, which can be viewed at UnleashVideo.com.
What key aspects make your company unique in the market space?
SPIDVID: Spidvid is unique in the video production and filmmaking industry in that it provides a matchmaking-like experience so that teams on a global level can be put together, collaborative projects can be developed, and content can be created that in some cases otherwise wouldn`t exist. Spidvid is a hybrid between matchmaking, crowd-sourcing, and freelancing sites, specifically built for video production and filmmaking.
How does one work with SpidVid?
SPIDVID: Pretty easy – here are the steps:
Individuals setup Spidvid profiles.
Video creators and filmmakers launch video or film projects. Creative talent bid on video or film projects.
Teams are fully built, with each unique team putting a compensation model in place for each contributing individual.
The team`s create content offline, while managing the project all along the way on Spidvid using our project work flow functionality.
The completed videos and films get uploaded for distribution. Spidvid has native distribution to UnleashVideo, and additionally team`s can upload to YouTube, Vimeo, Funny Or Die, and any video sharing site desired across the web. We will have native distribution via Spidvid to these video sites later this year as well.
Why is audio, sound and motion so powerful as an online communication platform?
SPIDVID: It has often been said that pictures are worth a thousand words, so video which is comprised of sound and motion pictures must be worth at least a million words.
As these characteristics relate to communication it`s the next best thing to being with someone in person. Skype video, FaceTime, Google Hangouts, and other video related services are making the world a smaller and more connected place. Video is the most powerful and important form of media today.
Video only comprised 30% of all Internet bandwidth in 2011, but will explode to 90% in 2014. I believe that video today is where text was in the early 2000`s, the 3rd inning of a 9 inning game if you will. We want to see and touch things when we communicate, and video is the most effective means we have as it stands in 2012.
What's a great example of an online video strategy done well. What in particular makes it effective?
SPIDVID: Many video campaigns have had immense success for brands over the last few years. Old Spice, Skittles, Red Bull, Coca Cola, and many big companies have had big wins as it relates to their particular marketing goals, but I want to talk about the future of video which is interactive video. I have seen a few interactive video campaigns done right, choose your own adventure is what I like to call the new aged efforts. From a production perspective this is much more challenging to do, but is a much richer and customized experience for viewers.
Here`s a simple example entitled Hunter and Bear`s 2012 Birthday Party. Maybe the people behind the Wayne`s World movie were onto something some 20 years ago!
Is video marketing important for the future of business marketing? If so, what first steps should a business do to get started?
SPIDVID: Video marketing is becoming more and more important and valuable to brands. TV commercials used to be the only way to get corporate video messaging out to consumers at mass scale, but now thanks to online video any company big or small can reach potential worldwide customers as the playing ground has been leveled. Breaking through all of the noise is the hardest part so content has to be original, and tap into people`s emotions.
The problem is most companies have no clue where to start when it comes to creating video content which resonates with their brand, customers, and viewers at large. It has traditionally been super expensive, but now with the explosion of digital filmmakers it`s getting more cost effective to break into the video marketing game. If your company`s core competency isn`t video production, and most aren`t, then I`d advise to hire a local production company, or go to a corporate video crowdsourcing businesses' like Poptent or GeniusRocket who you've interviewed in the past.
The most important element is storytelling, so be sure you know what story you want to tell your potential customers or users, without coming off too product pushy or aggressive. But be sure to have a strong call to action at the end of the video, i.e. try our product now for free at oursite.com.
What are top starter video tips you would give a content producer creating content?
SPIDVID: For intermediate and beginner producers, here are the suggestions I have:
Have a simple and compelling story to tell, and keep it simple so it`s easy to understand, remember, and inspiring to share.
Have a good quality camera, sound equipment, and lighting. Many people think that all you need to create quality video content is a video camera, but don`t overlook audio quality which is just as important. Don`t spend all of your money on a video camera, save some of your budget for a decent audio mic.
Creating videos is only half of the equation for success. What many video creators and producers do is create a video, upload it to YouTube and push it out via social media marketing channels, and wait for the views, comments, and likes to roll in. This simply won`t happen. You need to hustle to get viewers to take notice, get niche bloggers to embed your video on their sites, and paying for targeted views can also work wonders to initially seed a video campaign to establish early viewership. If you spend $5,000 on producing a marketing video, you should spend roughly the same on marketing that video so it finds the core target viewers you want to reach.
For DIY, any particular camera/production gear you can recommend for a beginner?
SPIDVID: I always tell people just starting out creating videos to shoot video on anything they have available. Personally, I still like to shoot 720p video on my iPhone 4 with my little tripod!
Tripods are key to keep things stable, otherwise viewers will get dizzy trying to watch your content.
Be sure to have a camera, audio equipment, some basic lighting, and like I just mentioned, a tripod.
Don't rely on your camera's built in mic as most are of very poor quality.
The advantage of mobile video production is that there are many low cost apps which can dramatically improve a video's look. I would recommend watching Filmriot and Indy Mogul as these filmmaking shows offer many tips to increase production value at very low costs.
What are the best ways to get in touch with you?
SPIDVID: Our site is Spidvid.com, and here`s both our Twitter and Facebook accounts. And again, you can watch our community`s videos at UnleashVideo.com. Also, we are launching Spidvid 2.0 next month (in June) which is a very special and key milestone in our site`s existence.
If you want to get in touch with me – personally I`m @JeremyCampbell on Twitter, and my email is jeremy@spidvid.com so feel free to reach out, I`d love to hear from you!