Welcome Samuel – tell us a bit about you, and a bit about VEED.
SAMUEL BEEK / VEED: I'm Samuel Beek, Head of Product at VEED. Throughout my career, I've tried to make users happy by making a stellar product. I've done this at WeTransfer and Airtime, and now I'm doing this at VEED.
At VEED, I lead the product organization, which means that together with my team we're improving VEED everyday: from figuring out to what we should do next, what new features we should build, till actually designing, building and shipping those features to our users.
Tell us about VEED – how can your product serve our audience?
VEED: VEED is a simple online video editor, we help our users create professional looking videos, without having to learn very complex video editing software. What makes VEED unique is that it's super easy to use, this is what really sets us apart from the competition.
It's become much easier to shoot video lately, because everyone has a great camera (their phone) in their pocket, but it's still quite hard and expensive to make those videos look awesome: You have to learn complex software or hire people to do that for you.
We're here to change that.
An example is how you can add subtitles. In most products this is a tedious and long process, because you need to transcribe everything yourself and match the timing with what is said on screen, it literally takes hours. In VEED, we do it fundamentally differently. We use AI to automatically transcribe the video for you, which goes really fast; a few minutes at most.
Who needs to use online-hosted video editing today?
VEED: It turns out that a lot of people need this. Video has been proven to be the most immersive and effective medium out there. A metric I often share with people is that people 64-85% more likely to buy a product after watching a video about it, that's insane!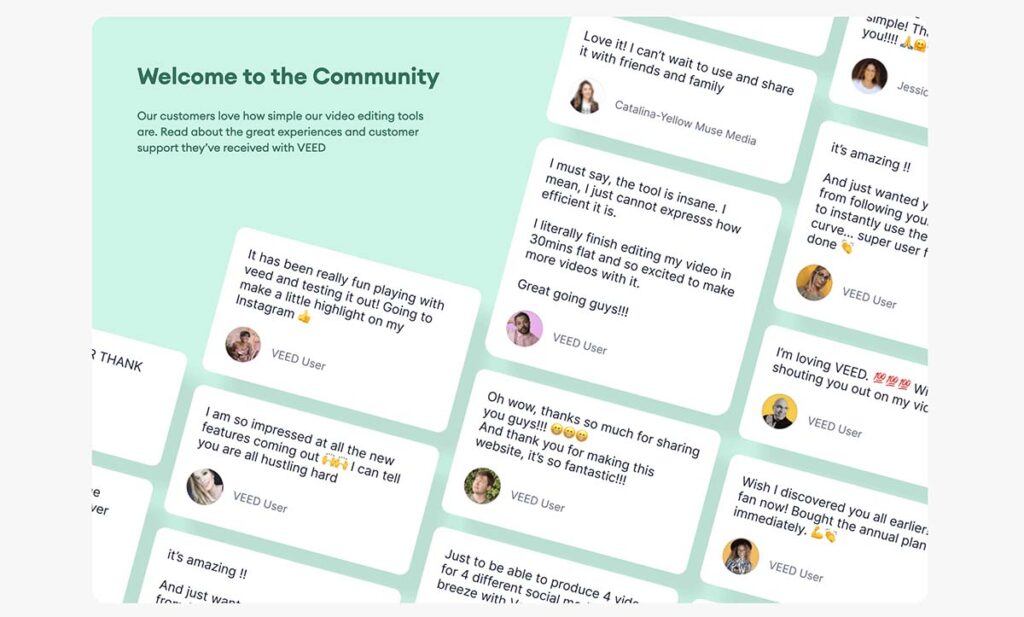 And shopping is just one example, a lot of people have figured out that they need this to tell their story. This group is growing fast, since more and more people are discovering the power of video. Our audience is very wide: from online fitness coaches, to high school teachers, to marketing agencies, to large corporations, like Apple and Meta (Facebook).
What are a few big opportunities for businesses/organizations to start use online-hosted video editing software?
VEED: Sure, let me explain:
Selling more by making videos about your product or service:
People are 64-85% more likely to buy a product or service after watching a video, so if you're not making videos about what you offer, that's a great place to start.
Training videos:
Video is the most effective way to learn something new. It's so much easier to learn something when it's explained through a video instead of through text. YouTube is kind of like the university of the future. So if you want to teach people something, making videos is a great choice. We see people that use us for internal training, teaching a class, or making online tutorials for their customers.
Repurposing existing content:
A lot of companies already have videos, for example they have recorded a presentation or an event, but they don't get all the value out of it. Often longer videos are filled with amazing little nuggets that could be interesting for a lot of people. A great way to start with video, is cutting these videos up into bits and adding subtitles, so that you can share them on social media.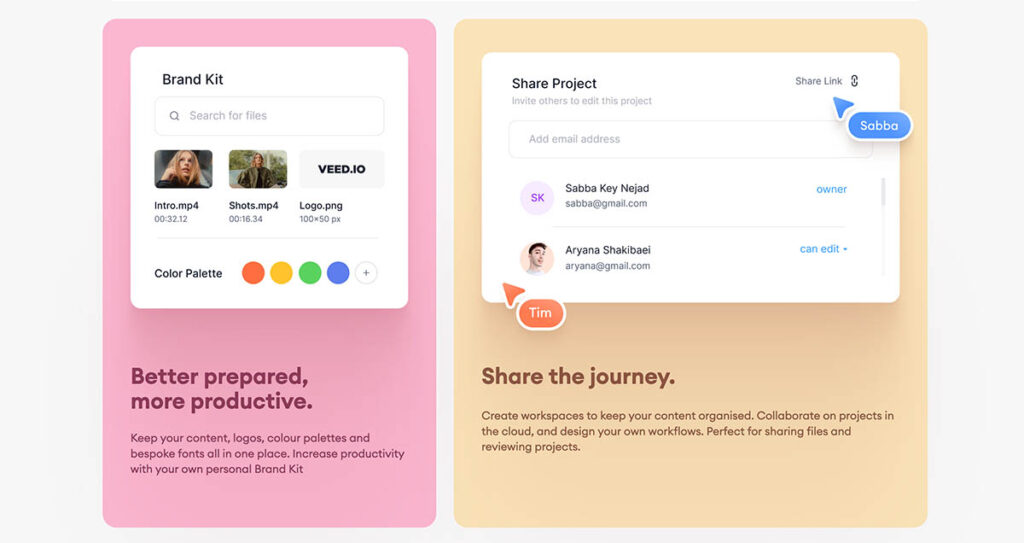 What are some common setbacks you've witnessed to users/companies who have delayed getting started with video editing online?
VEED: It's just super hard to get started for most people, because the tools that they are using are very hard to learn. In order to make something look decent with a tool like Adobe Premiere or Final Cut Pro, you have to spend months or even years mastering the tool.
Most people don't have that time and interest, so they either hire a freelancer, which is very expensive, or they just give up. It's super sad to see this, because video is so powerful, and this is the real reason why we've built VEED.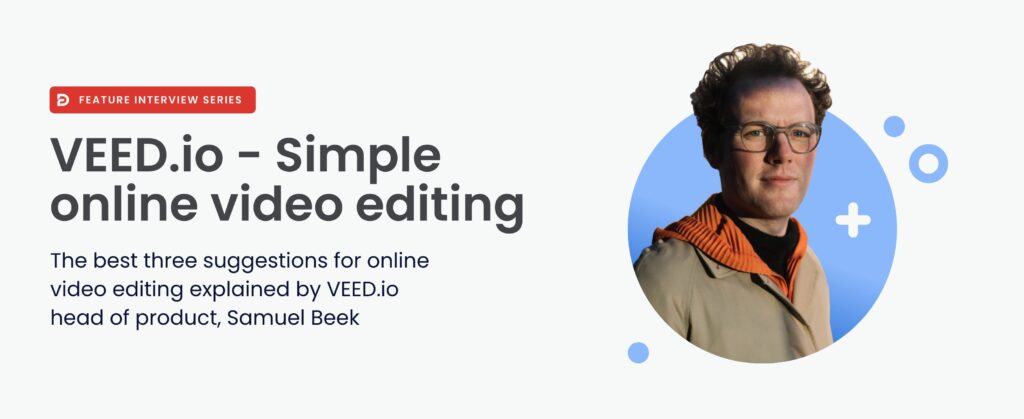 What are the top tips you have for an organization that is about to start making use of VEED's video editing software?
VEED: Here are three suggestions for making videos:
Start small:
Just start with something small. Making videos can be daunting, especially if you've never done this before, but it's totally worth it. You'll see that after you share one video, the results will be amazing, and you will be eager to create more. That's why I always tell people to just start with making one video, and then take it from there.
Always add subtitles:
Videos are much more effective with subtitles, it really is a waste not to add them. Did you know that 85% of Meta's videos are watched without sound? You need subtitles to grab the attention of your audience. It also makes your videos much more searchable on YouTube and Google. Adding subtitles used to take a lot of time, but with VEED it's super easy: we transcribe and translate your video automatically.
Experiment and than double down:
Video is super powerful, but it can take a bit of time to figure out what works for you and your audience. That's why it's important to experiment a lot with both the format, the length, and where you share your videos. Once you see some traction on your videos, and you have figured out what works best for you, double down and make a lot of videos.
How does pricing work?
VEED: Our mission is to make storytelling through video accessible to anyone. Therefore, we try to keep a lot of the tool free, and you can even use VEED without creating an account.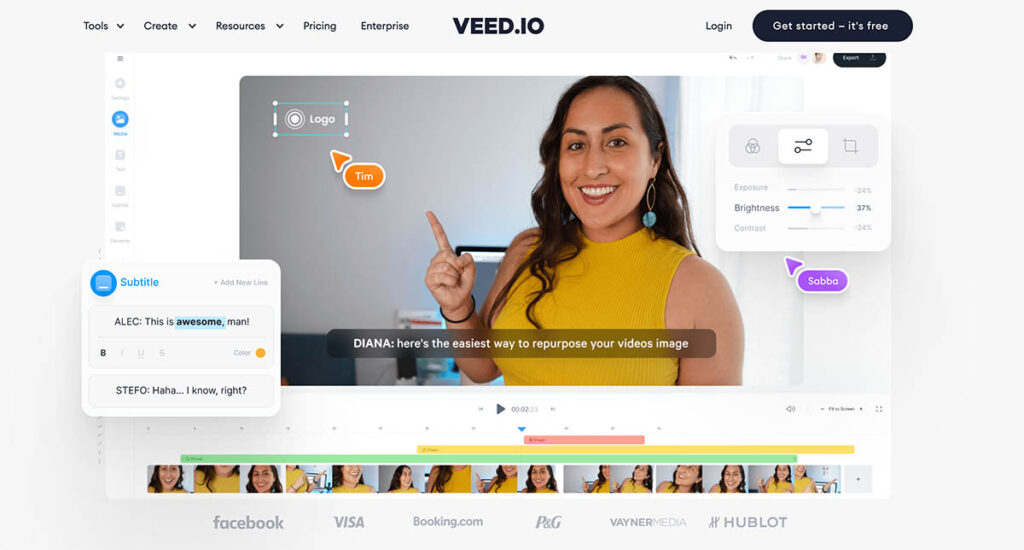 Users can try all of our features for free. If they want to upload bigger videos, collaborate with teams, our transcribe larger videos, they have to upgrade to a monthly subscription.
Where can a reader go to try out/learn about your product/service?
VEED: I highly recommend you to just try the tool by visiting our website, https://veed.io! If you wanna learn more about how to use it and video creation in general, we have build a massive YouTube channel with more information: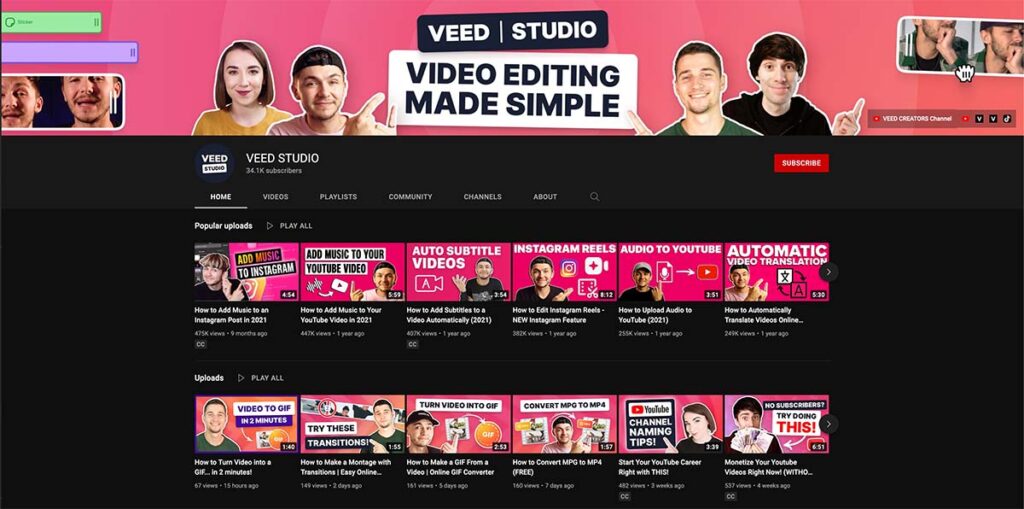 Glad to interview you Samuel, thanks for sharing VEED's vision with us!
VEED: It was a pleasure!