Stroome was founded in the fall of 2009 at USC Annenberg's pioneering Program for Online Communities by award-winning documentary filmmaker and journalist, Nonny de la Peña, and film and television veteran, Tom Grasty. Recently, co-founder Grasty spoke with Reel Designer about collaboration, community and the importance of creativity in online video.

Great to be sitting down with you! Tell us a bit about Stroome, and what it's all about.
THOMAS GRASTY / STROOME: Thanks for taking the time to have us – i'm a big fan of this series of interviews, so thanks for including us!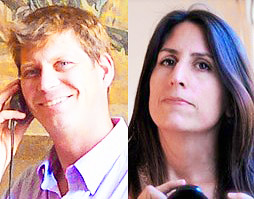 Stroome has the distinction of being the web's first collaborative online video editing site — a place where anyone with a camera and a point of can collaboratively edit, remix, and share content online in real time. Now to be clear, before Stroome browser-based editing solutions certainly existed. Jumpcut, Jaycut, Eyespot and Motionbox all offered cloud-based editing in one form or another. But until Stroome came along, the actual process of editing was done in a "silo." A content creator could upload a piece of content, but only they could access and edit it.
Stroome changed all that by letting people create together. Multiple people working on the same project, at the same time, across multiple geographic locations. It really opened a whole new category of content creation. Today, Stroome has members in over 135 countries around the globe. Of course, receiving a Knight 2010 News Challenge grant, winning the "Audience Award / Best New Startup" at the 2009 Online News Association, being profiled by BBC Click's Kate Russell, and named by the Guardian UK as one of the "Top 5 Social Networks Worth A Browse" certainly helped.
Name some key projects you'd like to reference!
STROOME: There have been quite a few, actually. Last year, the 1200 conference participants at TEDxUSC leveraged Stroome's collaborative video editing platform to participate in a campus-wide video scavenger hunt. A few months later, the Friars Club Comedy Film Festival used Stroome to solicit and facilitate the creation of web films from aspiring comedians across the country. Tom Lennon, star of Comedy Central's "Reno 911," cut a piece to promote the initiative. I encourage your readers to watch it.
Like everything Tom does, it's hysterical. Without question, however, the most exciting, and certainly the most visible use case of Stroome happened in the fall of 2011 when Stroome was used by protesters in Egypt to get video out of the country after the government blocked Twitter and Facebook.
What key aspects make your company unique in the market space?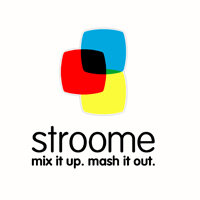 STROOME: In a word: "community."
From our early, auspicious beginnings at USC Annenberg, where we originally conceived Stroome, the concept of editing online anytime, anywhere, with anyone, has remained our core value proposition. Our decision to build the site around a community, rather than around a commodity (e.g. the editor), continues to resonate with our users. And it's that sense of community — a conversation around video, if you will — that's established Stroome's unique place in the online video editing space. And while we want that conversation to happen organically, we do help it along a little.
During out last iteration, we took a look at what works in the popular social networking sites. As a result, we incorporated follow feeds so you can keep track of what's going on in the community; notifications so you can stay on top of requests for footage and new projects that are forming; and groups so that you can create content with people who share your goals, taste and objectives.
What is the process of engaging with Stroome typically like?
STROOME: Continuing with the theme of community, we've found that our creators tend to engage themselves. But to the point of your question, a typical user flow works like this:
Our content creators typically come to Stroome with a specific project in mind. They tend to know each other, and have a general idea what it is they want to create;
Because they're rarely in the same place geographically, someone in the group tends to take the lead, forms a group — which they can either make private or keep public — and then invites their friends to contribute content;
Project participants can send notifications across the group or the entire Stroome community — quite handy when they need footage for a project they don't already have;
Clips now can be grouped underneath projects, the project built collaboratively, and the results pushed directly to Facebook, Twitter, blogs and embedded in the contributors' websites.
Why is the combination of audio, sound and motion so powerful as an online communication platform?
STROOME: Let me put it this way — if you embedded a video in this piece, I can guarantee you people will watch that first. If they found it interesting, then they'll circle back and read the interview.
Video is just a faster, more visceral way to communicate with your audience.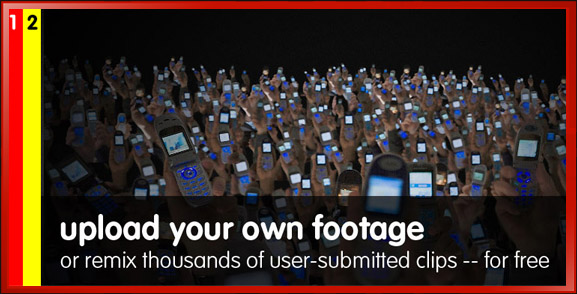 What's a great example of an online video strategy done well.  What in particular makes it effective?
STROOME: One of my favorite online video campaigns is "Will It Blend?". The brainchild of Blendtec's VP of Marketing & Sales, George Wright, the series revolves around Tom Dickson, Blendtec's founder, as he attempts to blend various unusual items in order to show off the power of his blender. Since its inception in 2006, Dickson has blended myriad of materials, including a basketball, cubic zirconium, and (to the horror of us all) an iPhone. Sixty million views later, the "Will It Blend?" campaign is still setting the viral marketing world ablaze. The reason? The product is demonstrated in a way that is totally unexpected, comical and — perhaps most importantly — credible. And to think it started, rather ironically actually, when Dickson tossed a box of matches into his blender to see what would happen.
Is video important for the future of business marketing?
STROOME: It's a great question. And, of course, the short answer is, "yes." But perhaps the more interesting question is: "What kind of video will shape the future of business marketing?" Look at what companies like PopTent, GeniusRocket, Aniboom, and Eyeka are doing, for example. Crowdsourcing is critical to their core offering. But if you look closely, you'll see a very deliberate move from UGC to professionally-produced content.
That's a trend that's going to continue, I believe. But it doesn't necessarily mean the creators who use Stroome — which clearly has found an audience in the UGC marketplace — are going to be left out. For years, Fortune 500 companies have put branded content in the hands of their customers and asked them to cool and clever things with it. Now they can augment that "professional" content with video their fans are shooting. Said another way, UGC and professionally-produced content don't have to be mutually exclusive. How these two very different creators will comingle is a "work in progress."
But Stroome offers a platform that's already started to open the dialogue between them. 
What are the top 3 tips you would give a content producer creating video?
STROOME: Concept, content and curation.
Having worked in the online video space for the better part of the last four years, I've witnessed the rise of video production across multiple audiences — from first-time content creators to more savvy prosumers. And in both instances, the move to cloud-based toolsets seems to be driven by the desire — and now the possibility — to create content both cost-effectively and expeditiously. But there's a real inherent danger in what's often referred to as the "democratization" of media. I touched on this earlier. Because everyone now has the tools to create, the tools are a commodity. So what's going to set the good producers apart from the pack? Creativity. That means the work needs to be well thought through (concept), well executed (content) and constantly updated (curated). We're all our own brands now. That's extremely exciting. But it also comes with taking a certain amount of responsibility for what we put out there.
For DIY, any particular camera/production gear you can recommend for a beginner?
STROOME: Well, since I sort of have my "head in the clouds" as it were, I'll toss out a few of the mobile apps I've been playing around with lately. Let's start with FiLMiC Pro. They make a really great app to capture crisp, HD video on the iPhone and iPad. Automated editing apps such as Vidify, VIKTOR the Robot, Magisto and Videolicious are a lot of fun — not to mention they produce some really neat results. For someone looking for more control, Splice, Video Edit, Nexvio and Avid all offer compelling, cloud-based editing tools that range from simple trim-and-cut functionality to the ability to literally edit with frame-by-frame precision. Looking for a great soundtrack that's rights-cleared and royalty-free? Look no further than Friendly Music. That's a great resource. So in terms of specific tools, those are the ones I find myself playing with most often.
Now, if your readers are looking for a more comprehensive list, Troy Dreier at OnlineVideo.net is always on top of the latest trends. He recently put together a list of several excellent free or cheap online tools that highlight the best of what's available to content creators.
And I am happy to say Stroome made the list.
What are the best ways to get in touch with you? (Twitter, Facebook, URL, etc)
STROOME: Follow us on Twitter, 'like' us on Facebook, or email me or my co-founder, Nonny de la Peña, at info@stroome.com. Of course, I am on Twitter @tomgrasty. And if your readers aren't completely exasperated by my ramblings, they can check out my Huffington Post blog. All the cool stuff Nonny's working on can be seen here.
Thanks! It's been a lot of fun.