Great to have you on, Tobias! Please tell our audience about yourself.
TOBIAS RAUB / CLIPCHAMP: I'm one of the co-founders of Clipchamp, I grew up in Germany and spent a number of years in Australia where I met my fellow founders. We worked on research projects together before creating Clipchamp. After trying a few ideas we settled on digital video as the area we wanted to focus on.
Tell us about your product, Climpchamp – what does it offer to users?
CLIPCHAMP: Our product is a video editor that anyone can use to create videos and tell their story. It runs in the browser (currently Edge and Chrome) and is also available as an app for Chromebooks and Windows PCs. Users can bring their own media files to work with or they can make use of a range of templates, stock videos, images, GIFs and audio tracks.
Our service, now part of the Microsoft family, includes a range of integrations to import media files from or upload finished videos to. It also comes with an in-built webcam and screen recorder and an automated voice-over feature.
How does the Clipchamp work? What makes it special compared to other solutions? CLIPCHAMP: There is no need to install a piece of software, our video editor runs in the browser and works a bit like a hybrid between an installed and an online application. Video and other files don't need to get uploaded to a cloud service, they get processed on the user's computer.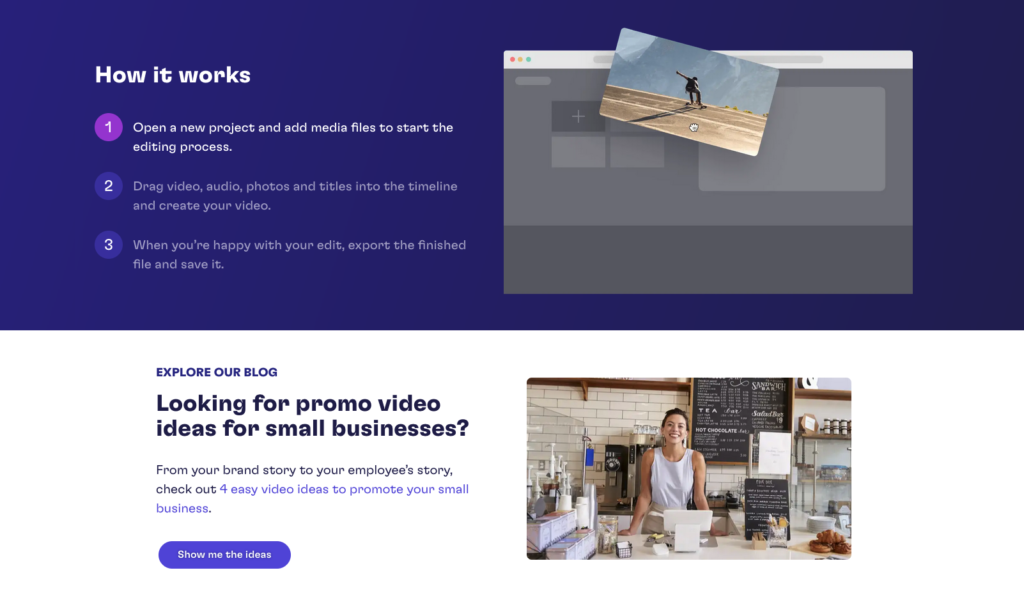 This makes the editing experience fast and much more efficient than having to wait for large file uploads. Not having to install the program means that it can get used on any kind of laptop or desktop as long as there's a browser in place. Our user base spans across a large range of industries, many also use us for personal or education projects.
Who needs to use online-hosted video editing today?
CLIPCHAMP: Digital video has been one of the largest growth areas over the last couple of years and it's become a necessity for companies to present themselves and their products through video.
Creating this content used to be a specialised profession that required years of experience and expert knowledge of complex software. In many organisations this was often outsourced to agencies or managed by only a small in-house team.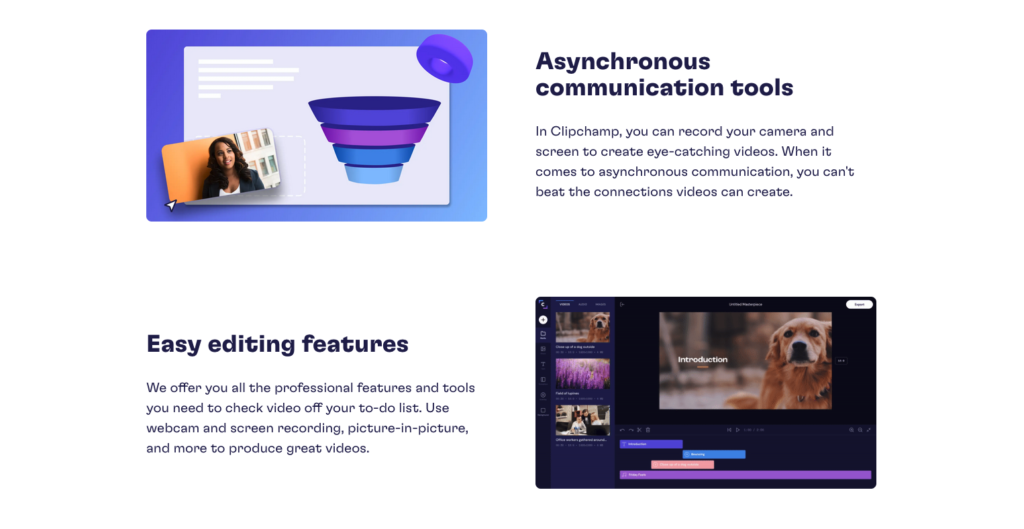 While this is still the case for some types of videos, these days a much bigger part of the workforce is able to create good-looking content suitable for a range of publishing platforms thanks to the prolific availability of equipment such as high-end cameras (4K, high FPS recording, multi-lens setups, automatic image correction and stabilizing on smartphones) and modern applications such as our editor that don't require specialist skills.
This enables marketing departments, social media staff, advertisers, creators, educators and others to produce higher quality results faster and at a much lower price point than before.
What are a few big opportunities for organizations to start use online-hosted video editing software?
CLIPCHAMP: Absolutely, let me touch on some.
Reach your audience on the platforms they spend their time on
Produce content in the right format and length, adjust videos quickly to suit
Enable team members to create and be creative themselves while staying on brand
Try, test and improve what you produce quickly, work in a team or by yourself
What are some common setbacks you've witnessed to users/companies who have delayed getting started with video editing online?
CLIPCHAMP: Older computer based editing applications are complex and difficult to master, they're also expensive. Many users shy away from ever trying these types of apps since it's too complicated to get to a satisfying level of expertise. Many also experience "blank canvas" hesitation and are not sure how to get started with a project even though they know what they'd like to achieve as the final result.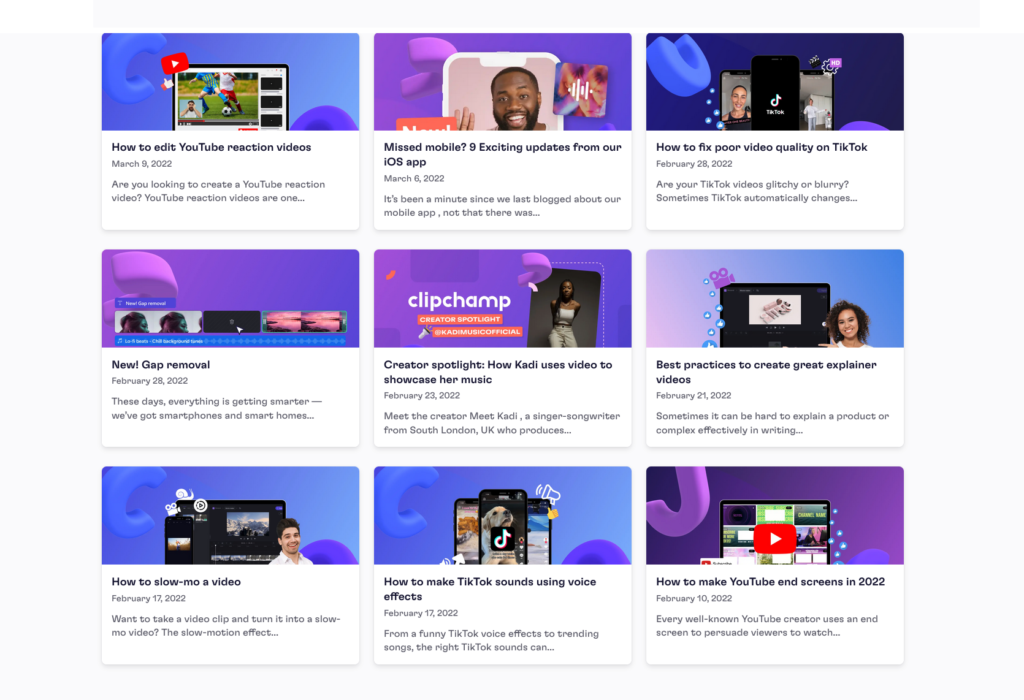 Organizations who don't get into the "video game" however are missing out on using video as an effective means of communicating. This is true for in-house purposes and even more so for addressing potentially large younger audiences who can't get reached through more traditional means of advertising anymore.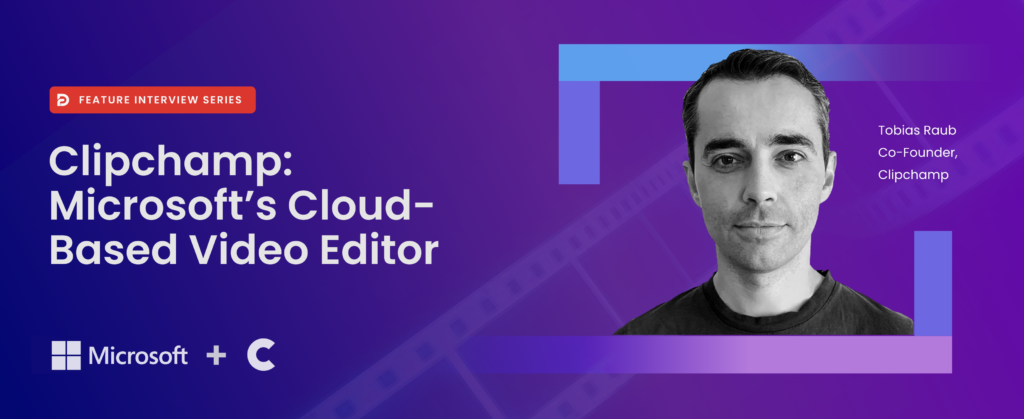 What are the top tips you have for a organization that is about to start making use of Clipchamp's video editing software?
CLIPCHAMP:
Have a look through training resources if you're not sure how to get started
Create a test account and load in a template to get to know available editing options so you can see which ones you'd like to make use of
Create a test team, invite a co-worker and create a video together to share feedback and creative ideas
Test different types of input videos if you're bringing your own and make sure you shoot them at good quality (1080p, 30fps or higher, consider an external mic for better audio)
How does pricing work?
CLIPCHAMP: Our plans are available at https://clipchamp.com/en/pricing/. It's free to create an account and edit your own media files. Our paid plans include additional options such as stock assets and using branding elements in your videos.
Where can a reader go to try Climpchamp?
CLIPCHAMP: The best place to get started with a free account is at app.clipchamp.com, to trial paid features for 14 days at no charge we offer a coupon at https://clipchamp.com/en/coupon/.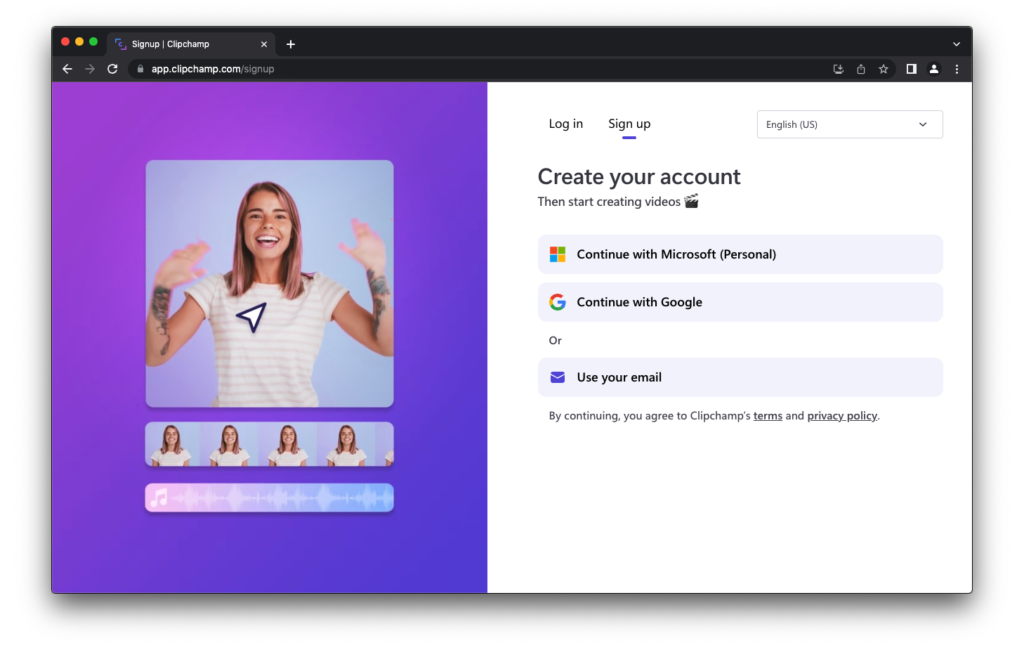 You can also find us YouTube, Pinterest, Twitter and Facebook.
Thanks for giving me the opportunity to introduce our editor!