It has been said that it isn't the camera that makes the film but what's behind the lens. This has been true since the beginning of film and still holds true today. Having bigger, fancier equipment can make the job easier, but that can come at a cost most people aren't able to afford.
A professional camera can set you back anywhere from $5,000 to $50,000 and that's before everything else you need, like lenses and media. The tides began to change when Canon introduced the 5D Mark II, which, at only about $3,000, let photographers become videographers.
Now, the most indie of filmmakers are going even more low tech by shooting on their smartphones. In 2015 at Sundance, "Tangerine" was the talk of a town. This extremely well-received narrative feature was shot on an iPhone 5s. The fact that a mobile phone was used as a filmmaking tool wasn't  limitation, not in the slightest.
They did it, and so can you.
iPhone as a Video Camera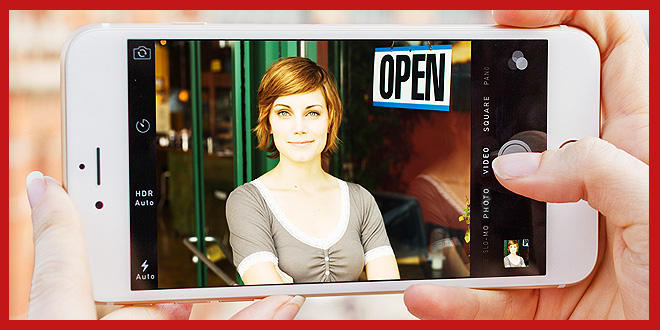 If you have one of the latest smartphones, you're already halfway there. Taking a look at the specifications of the iPhone 6, you can see that you're already at a good starting point. It has full 1920×1080 resolution at up to 60fps and 240fps at 1280×720, which is a bit higher than many DSLR-style cameras out there today.
The main limitation with the camera itself is the fixed wide-angle lens that comes natively with the phone. You can solve that problem by investing in a few accessories, like an interchangeable lens system by Moment, with a wide angle, telephoto and macro lens that can be attached quickly and easily. In addition, with the iPhone 6S, you may now film and edit in the latest spec resolution of 4K video on the iPhone – no joke!
Filmmaking Support Gear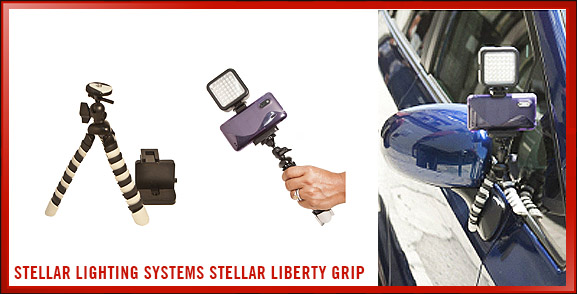 Because an iPhone isn't designed for professional work, the ergonomics of holding it for a long period of time leave something to be desired. iOgrapher makes and sells almost everything you need to take your iPhone out and start shooting easily. This includes audio gear, lenses, cases, tripods, monopods.. everything!
iOgrapher make and sell gear that fit a variety of phones and feature ways to attach accessories to keep you running smoothly.
Lighting for Mobile Filming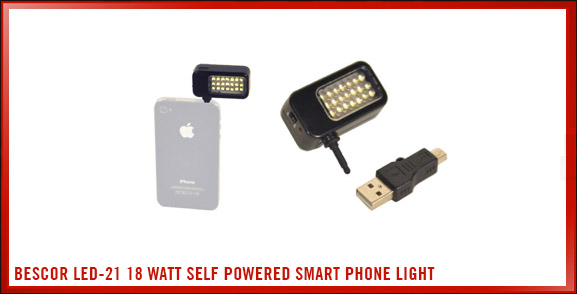 Today's cameras do great in low light, but one of the advantages a large-sensor camera has over your phone is the ability to gather light. Because of this, it is important to bring additional lighting, so your work is properly exposed without being grainy and losing detail.
On-camera lights can be relatively inexpensive and are getting quite sophisticated. Some only allow you to change the color through the use of colored plastic sheets, but the ones that are a bit higher-end have a dimmer switch type color control.
Inexpensive Production Apps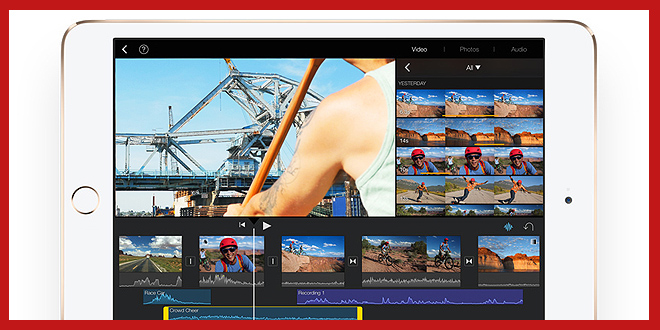 One of the reasons the iPhone has become so popular as a photography device is that many of the controls are automatic, so all you have to do is point and shoot. When shooting video, it is best to avoid this simplicity at almost all costs. FiLMiC Pro is one of the more popular software solutions for this that is currently on the market.
This app gives you full access to the ISO and shutter speed, and it gives you frame lines for all the most popular aspect ratios. Whatever software you choose, it is important that it has manual control over as many variables as possible. iMovie is a tried and true standard for editing video on your iPhone or iPad – can't leave home without it!
Get Started
Don't let a small budget prevent you from getting started with your video project – rather, enable your budget to allow you avoid clutter. When you are not overwhelmed with choice you can just get started – enjoy the process!