Scott Martin is a creative professional; a strategist and marketer for a video production agency by day, and by nights (and weekends) Mr. Martin is a creative producer and marketer for his own clients and self-driven projects. After a near two-decades in the field in digital marketing as a marketing agency owner, Scott shares the opportunity in video marketing for his clients today.

Welcome Scott! What are your specialities?
SCOTT MARTIN: Thanks for having me on – I am a pragmatic thinker and have built a reputation for sensible approaches to content marketing, as such I feel that my unique point of difference is that I approach video/content from a business and marketing approach to focus on how to get the most bang for your buck!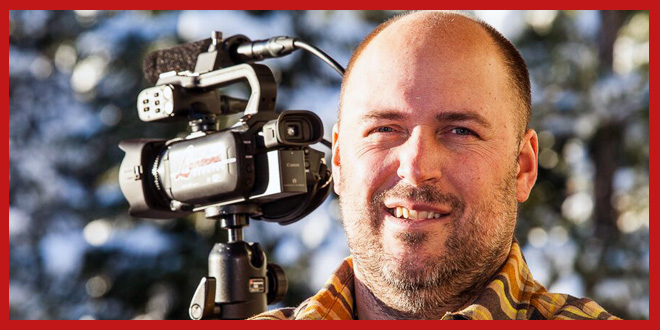 Why is video marketing taking off so successfully today?
SCOTT MARTIN: I have been carefully following and developing my skills in content marketing over the past 8 years and have seen first hand with my work developing videos for the Heliskiing industry – how video has been increasing results year after year…
I think we are hitting a new level of video being pervasive in every marketers tool kit to shift from selling to sharing. (Which ultimately sells!)
What's the best opportunity for video right now?
SCOTT MARTIN:  Right now I think the biggest opportunity is on Facebook, publishing directly on that platform, I doubt it will last for a long time, as facebook will force you to "boost posts" eventually, however your organic reach is amazing there right now.  All the social networks are in a rush to have you publish video, but Facebook at the moment is a winner. Second to that is Instagram in my view.
The other real opportunity for businesses is to increase their investment in production value and authentic storytelling at the same time. There is this misconception that its ok to shoot poor quality and it a badge of honour because that what they think "authentic" is.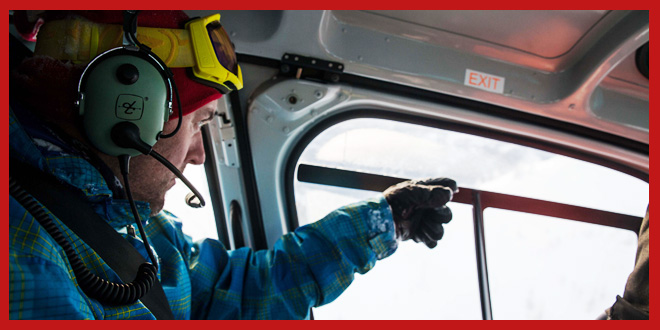 Authentic, is putting yourself out there warts and all – just make sure the production is concise and is interesting. If you have to break up the content in bite sized pieces so the story "daisy chains" together and it will more likely get consumed- especially in social media channels.
Lastly, Don't just think of the video your shooting, think of the content your are producing. What I mean by that is, look for opportunities in the production to get photos that match the production or are behind the scenes. Photos help activate video views, by posting photos and linking back to the video. This is about activation and also just producing more content, and ultimately getting more bang for your buck. There are so many approaches to take switching your thinking from making videos to producing content, I guess that I why people hire me to consult to them.
Let's say I own a business, and I am avoiding to explore video marketing…
SCOTT MARTIN: I am not sure there are any dangers other than becoming outmatched by all your competitors who are putting themselves out there and telling their story. Lets face it, your gonna be left behind.
Is it rational for newbies to intimidated with the idea of learning video for business?
SCOTT MARTIN: Well I think its rational for anyone to be intimidated by anything they don't understand. The great news is that there is so much information out there on Youtube on every aspect of every topic including using video in business, that you just need to go and start exploring resources.
In fact I started 2 resources to share on best business practices of top video content marketers on Linkedin and here on Reel Designer website/social media is amazing with content to help people with this challenge.
With novices getting their start, where do they commonly get stuck?
SCOTT MARTIN: It's almost always the same things….
Most commonly people get caught up on focusing on spinning logos, animations or drone footage things that are sexy but really out of range and not likely adding value to the video. Obviously you want the most quality possible but you need to strike a balance.
Secondly I see them having a budget and only having that budget for the production not leaving any budget/plan or thought into driving views to the video. Unless you have a large captive audience you need to consider this at the same time.
Lastly, the most important issue I have seen is lack of planning in terms of storyboarding, putting a clear budget together and call to action. Whether you do the production yourself or work with a partner like me, you should have that all sorted out well in advance. In fact I wrote an article called "Collaborate Early on your Next Video Project" on Linkedin Pulse covering that topic.

Good share. Where else might a novice learn where to start?
SCOTT MARTIN: I think resources like Reel Designer are directly addressing the needs of beginners challenged with these problems.
There are so many resources I don't know where to begin to be honest.  In terms of a process, I think that downloading sample storyboards, and other example creative briefs as a template are a great place to start so you can see how others have used those tools to help plan your production.
What projects are your favorites?
SCOTT MARTIN: Over the years I have been in so many roles from strategy, to location scouting to editing.
Some of the project examples  I have been involved with are Honda Motorcycles Canada with Joe Media and agency partner Clearmotive.  We really pulled out the stops to develop this commercial.
Watch and see it all explained in this behind the scenes video:
Another interesting example is working with RK Heliskiing to develop a video that would inspire skiers to come out to their operation but not intimidate them, so we developed a Hero edit called Blue Bird Heaven and several other edits used on social media that you can see the library of them at www.HeliskiingCanada.tv  / www.Catskiing.tv
Lastly, working with a top tier marketing summit helping pull together event speaker sessions and also providing Instagram edits to build their subscribers was a unique approach we took to add more value to their production. See the videos here and see the instagram edits here.
As you can see I have been working in a very broad spectrum of client work, from high end commercials to shooting with a go pro going down the side of a mountain. I can't believe I get paid to do this to be honest.
Why does video that ultimately gets buyers to buy?
SCOTT MARTIN: In the world that has gone full digital, the purchase path is longer where consumers have control of researching in advance of the decision.  This combined with the richness and emotional connection you can provide with video, enables buyers to visualize a fit for them, especially if you develop content that speaks relevantly to their needs.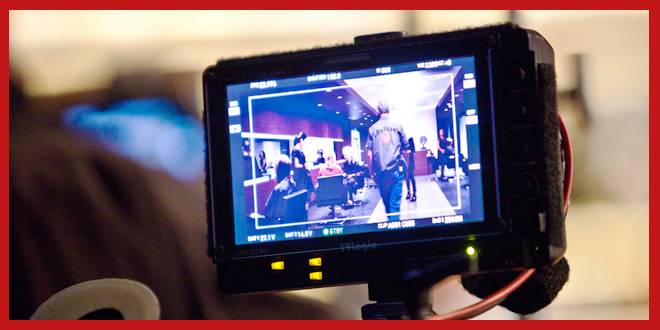 The video marketers that are doing the best at this approach break up their content and address individual features or needs in short videos so its easy to digest and speaks directly to what they are researching. See article, "The Rapid Rise of Short Form Video Content".
Lastly, purchasing behaviour is largely emotional and video deployed properly with great storytelling and engaging content will move people to buy.  Neil Fleming one of the best copywriters for video wrote a amazing article on storytelling called: "Storytelling is Not (Just) A Buzzword".
How does someone know their video will pay off?
SCOTT MARTIN: You really need to look at what is your potential return and how much budget you have. Yes it's a good investment, but you really need to take into account video view and activating the content. If you don't think thru your costs and potential return in advance you are taking a risk.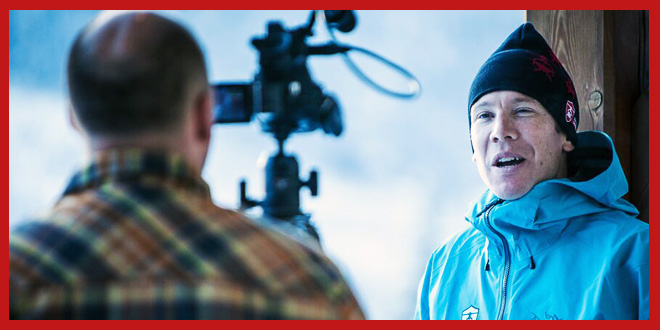 In the end you need to treat it just like any other marketing tactic that has to be measured, which opens a bigger can of worms on what should be measured. If you focus only on views, you may actually mis calculate your ROI (return on investment).
For example, if you only had 100 views but they were all potential customers that is better than 10,000 views and 10 customers viewing it. Just don't get hung up on the view only, look closer at who is actually seeing the content to make the final assessment  if the video production is a good investment.
Any top tips for novices as the begin their video project?
SCOTT MARTIN: For a business who is new to video I would suggest they answer a few questions, or using a Creative Brief, prior to embarking on investing internally or with a service provider.
First, what is the story you need to tell? You need to really map that story and ultimately what is the call to action or result you want from the video.
Secondly, budget, how much $ do you have to invest, and keep in mind, once the video is done, you might need some dollars to get people to view it.  This budget question will also guide, where or what channels to deliver your video or videos.
My big tip is outline all the channels you want to put your video out there on, and with the budget you have start looking at the production in terms of how you can get the most out of your production by perhaps creating different edits for different channels. If you plan this all in advance you can be surprised what you can do with your budget.
After the fact you typically run out of budget and are starting over.
Favorite piece of gear?
SCOTT MARTIN: But for me … believe it or not. A GoPro camera with a monopod. I end up using that in the mix especially when we are in the backcountry, its a great start to just point shoot and be on the move.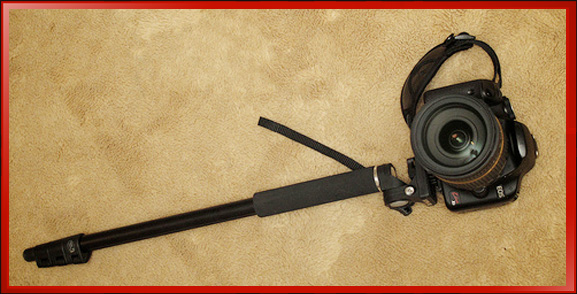 Since a lot of my filming interest is in action/outdoors I like the ability to beat the camera up and focus on getting the action.  The rub is that the sound is not great, and you obviously can get better shots with a camera like a Canon DSLR which is not super expensive.
Where might we learn more about you?
SCOTT MARTIN: The place I would send them is not my website, rather to follow us on Instagram to see what we are up to and see behind the scenes what projects are happening and some of the unique approaches we take. Find us on Instagram Profile or our Facebook Page.
I think people who want to work with you, want to know about you, get a feel about who you are, and something that is relevant and fresh. Nothing is more up to date then our social channels. Thanks for having me on!
Website:  www.LaundromatStudios.com / www.Scottmartin.org
Twitter: www.twitter.com/scottadammartin / www.twitter.com/Laundrystudios
Facebook: www.facebook.com/scottamartin.org  / www.facebook.com/LaundromatStudios
Google+: https://plus.google.com/u/0/b/103960115081915306686/+ScottAMartin/posts
LinkedIn: www.linkedin.com/in/ScottAdamMartin  / https://www.linkedin.com/company/laundromat-studios
Pinterest: https://www.pinterest.com/laundromats/
Instagram: https://www.instagram.com/scottmartin_org/ / www.instagram.com/LaundromatStudios