When it comes to search engine optimization (SEO), how many of us curse Google when it releases a new update which negatively impacts our search engine result (SERP)? It is not that it doesn't tell us that there is an update coming, it is just that now we have to go again through the whole process of finding out what works and what doesn't.
The only thing that you can predict is that SEO rules will change. And, unless you have an insider at Google itself, it is downright difficult to find out what exactly to adjust after updates.
We know how hard it is, and so have brought in a list of statistics that will allow our readers to understand more about SEO. From there, working out a strategy should be a lot easier. The infographic provides all the pertinent information you might require.
What Information Will You Find In The Infographic?
Spoiler alert: This is a run-down of what the infographic from SEO
Tribunal contains. Skip it if you prefer to go straight to the information. Read it to find out what parts will interest you most.
Search Engines
It surprises most people to know that search engines are not that new. Archie, back in 1990, was the first of its type. It wasn't alone for long, though. It was soon joined by the likes of Google, Baidu, and Yahoo. Bing toddled along a little later and is now considered the new kid on the block.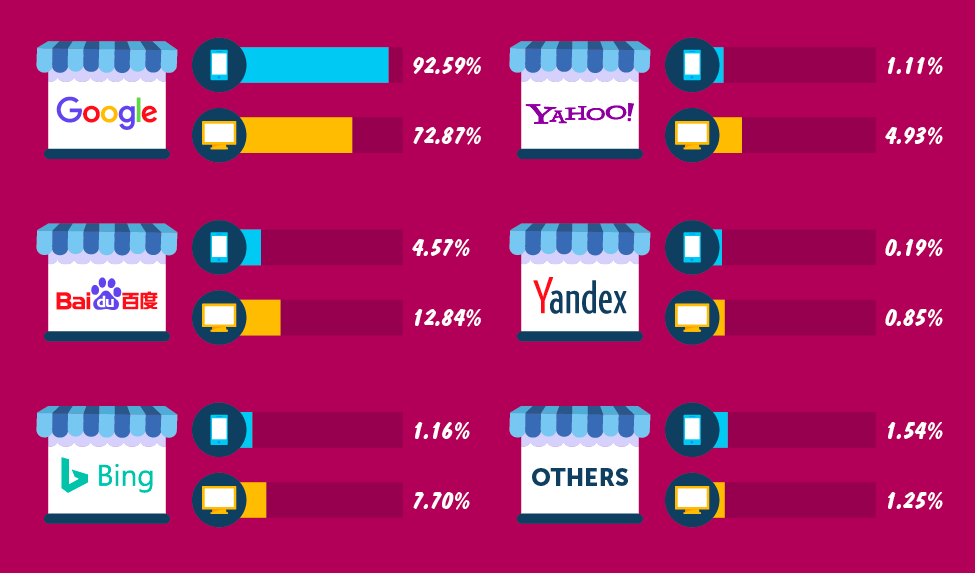 Google is the dominant force in this area. Google searches are used in just under 73% of desktop searches. That figure shots up to just under 93% when it comes to mobile searches.
So, if you want to impress a search engine, which one do you think you should try to
impress?
Google Algorithms
When Google announces an algorithmic change, many SEO professionals start ripping out their hair.
Here are the ones that made the most impact:
In 2011, it was the Panda update that affected as much as 12% of all searches.
In 2012, it was the Penguin update that affected as much as 3% of all searches.
In 2016, it was Rankbrain that really shook things up by giving users much more relevant results.
Who Is The Market Leader?
Google holds the lion's share of the market. The second place goes to Baidu, a Chinese search engine, which shows just how strong Google's hold is. At present, 4.57% of mobile and 12.85% of desktop searches are handled by Baidu. There is little in the way of table scraps for the others.
Bing might be one to watch, though. At the moment, 7.7% of desktop searches and 1.16% of mobile searches are handled by it.
Search Volume – For Now And Forever
Search engines are held responsible for driving 39% of traffic directly to ecommerce sites globally. Of the 39%, only 4% of the traffic comes as a result of advertised links. That seems like a bit of a disconnect until you realize that as much as 80% of those using the search engine will actively ignore the paid results.
The future is clear – mobile device use is going to skyrocket.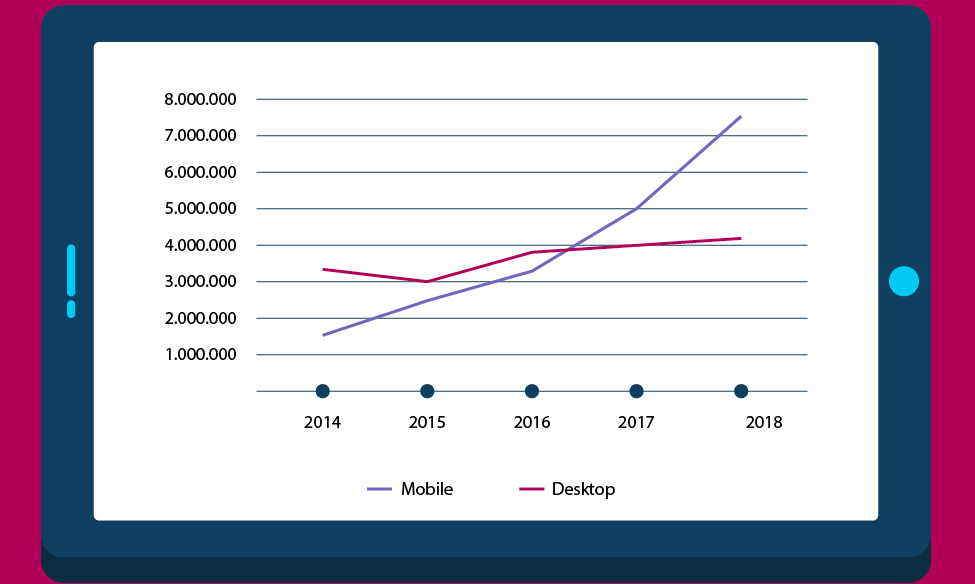 By 2020, we can expect for at least half of all searches globally to be done using voice search. Rankbrain's importance is likely to increase as well, with the main aim being to improve the quality of results set out.
The search statistics over the last four years shows a definite trend – mobile searches account for around 58% of all searches. What about smartphones? They are already a firm favorite with 40% of searches being conducted on smartphones alone.
What Are The Advantages Of Improving Your Rank On Google?
If you can make it into the Google's top 10, internet stardom is not far off. But, more
important for your business is that, in this case, your brand is boosted by about 30% and that the leads start to pour in.
Future Trends – here are 3 big factors that could have an effect on your SERP: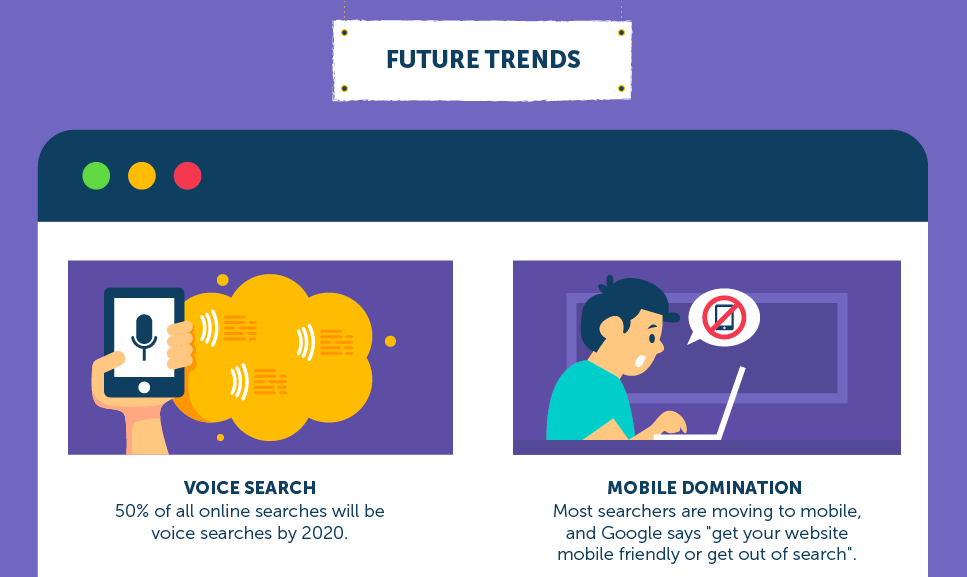 1. Page speed:
If we analyze the stats, a webpage that ranks well has a load speed of around 1,900 milliseconds
2. Quality of content:
Leading websites contain longer form content
3. Bounce rate:
The best sites have a bounce rate of around 8.7% lower than other sites.
These are the most important issues, but there are many more besides them, such as SSL (Secure Sockets Layer) security, the backlink profile, use of LSI (Latent Semantic Indexing) keywords, time spend on site, and CTR (click through rate)… but they'll be explained in greater detail in the infographic.
Have we peaked your interest?
Are you ready to absorb all the great tips listed on the infographic now?
Of course you are – enjoy the infographic at SEO Tribunal.