TikTok is hot right now. Filled with plenty of hidden opportunities to show your brand presence with the increase in revenue, TikTok's growth has lead to mainstream adoption. Smart brands and marketers use TikTok as a startup place to finesse their user's experience, delivering uniqueness that niche buyers want.
It's no secret – people love to watch videos on TikTok. Creators, influencers, and freelancers find the platform is excellent medium to connect with and deliver content their audience's yearn for. In a mere few years, TikTok has become a leading destination for creating shorter videos. TikTok turns up as the most preferred social media site and shines as the successful video-marketing platform. To become a brand with a hot experience, it's important to learn the platform from every nook and corner to generate revenue from video content.
But how? With these steps, prepare an eye-catching video quickly and instantly publish on the TikTok platform to make it popular globally. One of the best strategies left on TikTok is to earn money by posting great videos. Adapt to TikTok trends and admire people globally and make it convenient to gain new audiences.
TikTok Basics Tips To Gain Money
Each TikTok video uses the space of 15 to 60 seconds that emerged from China in the year 2017. After it's introduction, the U.S is the first country to gain massive audiences and further develop popularity. Did you know that the U.S alone got one million active users in a month? One of the hidden features of TikTok is to earn money, no matter if you are a brand, creator, or freelancer.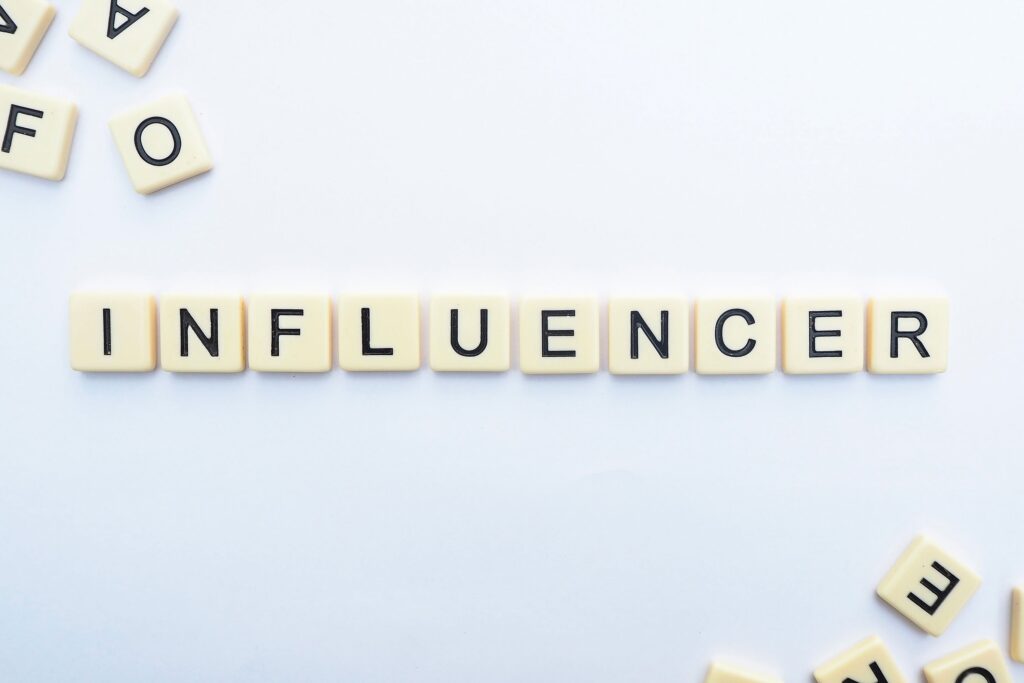 Before looking into the ways for making money on TikTok, here are some first tips for creating content:
If you become the best creator, TikTok rewards you with coins.
TikTok offers a creator's fund when you are up with an excellent strategy.
Use the Pro-account to analyze the performance of your TikTok account.
Gain popularity by using the advertising feature.
TikTok is a perfect marketplace for creators because most brands look for them to give sponsored content.
How To Earn Money Using TikTok?
Before looking at revenue, make your account popular by improving your follower's count with engaging viewers and growing your audience. Think of the ways to gain the attention of target audiences and keep on moving on the same track to achieve success.
Next, let's get into the major ways to increase revenue on TikTok.
#1. Transform Yourself As An Influencer
Influencers mean having millions of followers but are loyal to their content, i.e., with develops with trust. Like other social media platforms, influencers on TikTok stream and gain potential followers. If you can, link up with the influencers suitable for your niche and enjoy the growth of TikTok followers who will be loyal to your brand and message. Small brands always look for outside creators to grow followings. Use this opportunity and combine it with small brands with large followers.
Not only experts can create trending content; even individuals can become famous by delivering unique content. But ensure that you leave only the authentic content. When you publish great content, brands who are watching it peep into your account for making partnerships. Then, fix a budget convenient for them and get more clients.
#2. Perform TikTok Live And Get Donations
TikTok doesn't offer donations for all the creators. It allows only the great creators to get gifts with live videos. But it is not easy to strike a live option. You have to meet the requirement of gaining 1000 followers on your account. Only then you are eligible to perform live.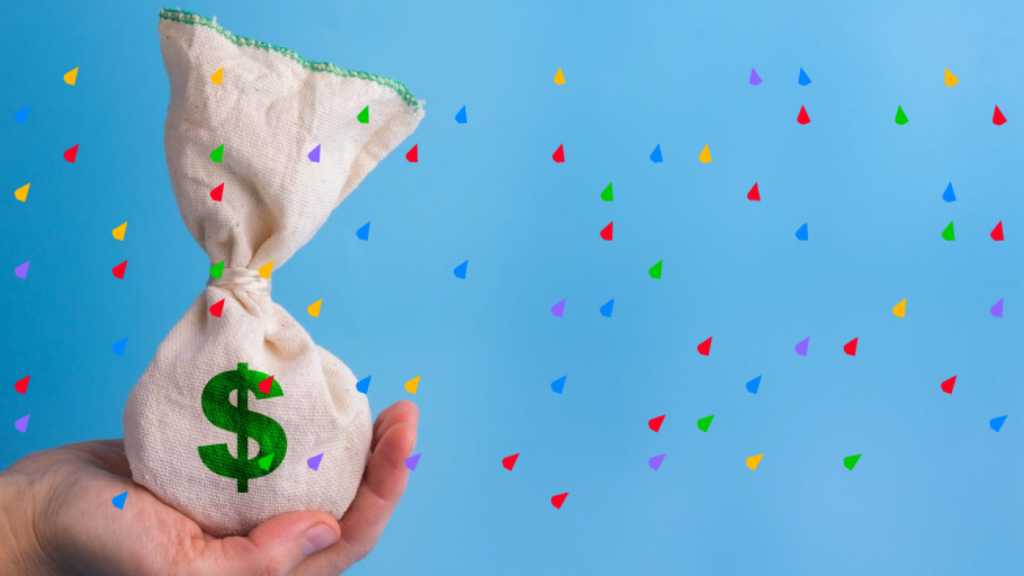 When your follower's count grows, there is more chance of viewing your article. Before appearing live, prepare stunning content with appealing titles to attract followers and become their favorite creators. When your content quality is excellent, your audiences may buy virtual gifts to offer you for the great effort. Also, build a large fan base that helps you in the future improvement of your brand.
#3. Promote Products And Earn Commission
The name for promoting other products through a specific link is affiliate marketing. Become an affiliate by joining the programs and choosing a particular brand related to your niche or selecting products you love to increase promotion. To become a successful affiliate, all you need is your efforts with a perfect marketing plan.
Head on with the call-to-action button on each video by directing them to click the specific link got from the program. The owner tracks the sales you made using the link and provides commission accordingly. When your content quality is stunning and filled with authentic content, more audiences show interest in making purchases through your link.
#4. Account Flipping
Most creators earn money by growing their TikTok accounts and selling them to brands and businesses. Initially, brands start their account with zero followers and take extensive time to develop their accounts with large followings. So, they go with flipping TikTok accounts from creators. As a creator, choose a specific niche and grow the account with large followings by preparing high-quality content.
Once getting specific followers, promote them or approach small businesses to buy your account. The flipping technique allows you to generate revenue while selling the grown account to others. For example, choose the Ecommerce niche since the particular business looks for getting a developed account in prior.
#5. Sell Your Own Product
TikTok has another option to create a store for selling your products. Build your store with quality content that allows users to drive into your store for buying products. Build the audience's trust by shaping your account with engaging content. Do promotions with actual content and achieve sales conversion quickly.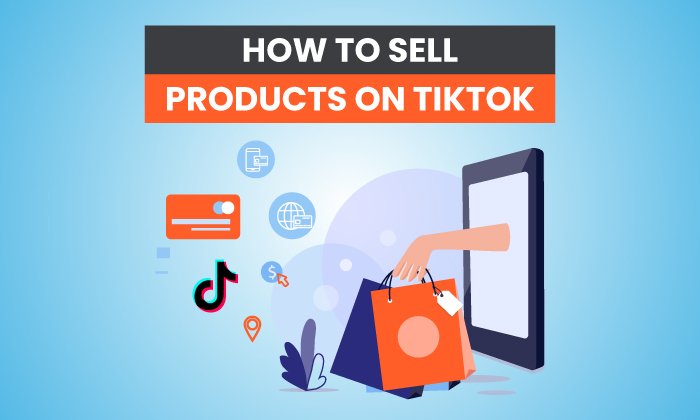 If you think maintaining the store and online business is difficult, TikTok has a solution for that too. You can use the drop-shipping technique, i.e., your work on TikTok is only to generate customers with conversions, and the shipping will be happening through other warehouses. You will get paid for converting each audience into customers.
#6. Get A Direct Pay From TikTok
TikTok has an inbuilt option to give money on its own. Capture the attention of TikTok's algorithm with your great content with higher engagement. The money directly from TikTok, known as the Creator's fund, is launched to encourage users to deliver engaging content. A high-quality, unique, and creative content has more opportunities to earn money.
The guidelines for getting creator fund on TikTok looks simple, and get to know the points below:
The age limit should lie above 18 years.
You have to be under the location of Germany, the United States, France, Spain, or Italy.
The main rule for getting eligible to the creator's fund is to have 10,000 views for videos in the last 30 days.
Meet community guidelines for your TikTok account.
Invest your effort, time, and continuous research on TikTok to gain more views and be the one winning the creator's fund. When your account meets all the above guidelines, you will receive money monthly on TikTok, especially for your creativity. Enjoy direct funds from TikTok with your unique content.
Wrapping Up on How Make Business Money with TikTok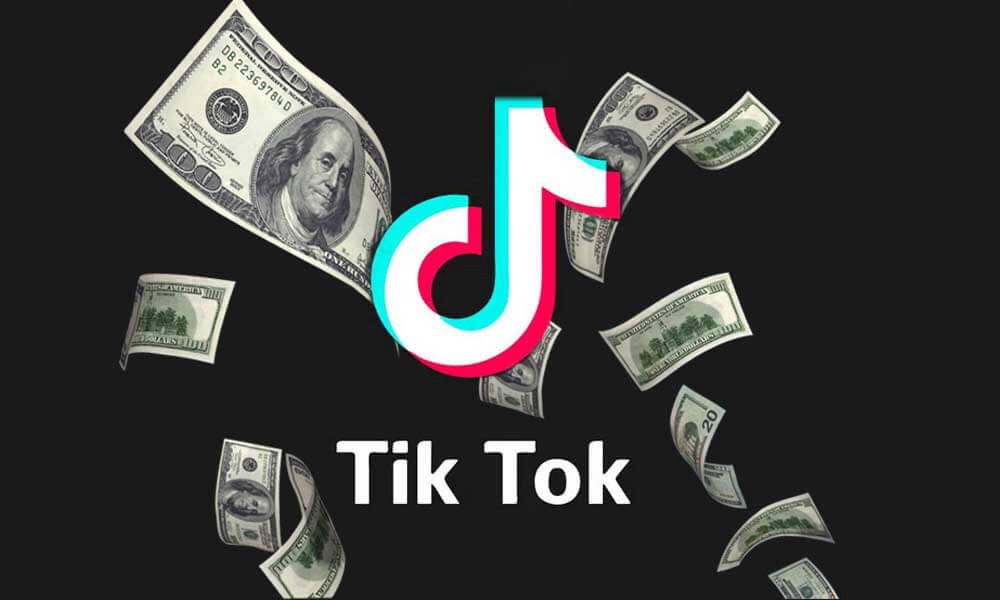 TikTok is a fantastic platform with plenty of opportunities to attain growth. Build trust with your actual content and keep audiences engaging as always without any disappointments. Also, get your audience's suggestions for making great content and get donations. Use the above ways to earn serious money on TikTok and build your presence.
Get a better ROI by investing time on TikTok and attain success by implementing the right strategy in making money!