It's exciting to get a chance to feature you for our readers! For those who are new, who are you, and do you do professionally?
JODY VINING: Well, my name is Jody Vining and I'm a Voice Over Professional.
Basically what that means is I spend 6-10 hours a day in a padded room in my home studio recording audio for explainer videos, corporate training videos, radio and tv commercials, phones systems, and video games.
I've done most everything – except I've never been the guy that does those automated announcements on the airport terminal shuttle.
I'd like to be that guy one day.
Why professional voice over for video?
JODY VINING: A professional voice actor can make a business owner's life SIGNIFICANTLY easier.
We are trained and experienced in bringing your scripts to life – and making them sound just like they sound in your head (or even better!) Whether it's a corporate/explainer video, online radio spot, your telephone hold message, or even your in-store radio – a great voice over can help elevate your business above your competition.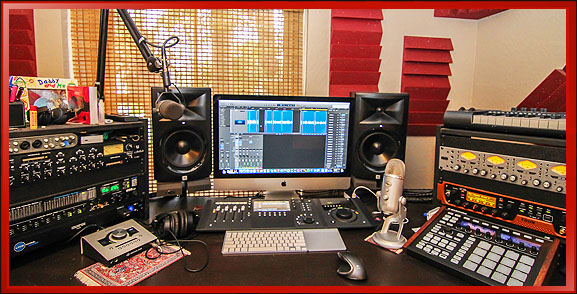 Why might it not be the best idea for a business owner to DIY (do it themselves) and just record their own voice talking about their product or business if they're filming their own promotional video?
JODY VINING: I think one of the greatest misconceptions about voice over actors is that we just "read stuff in to a microphone." A career as a voice over pro is a culmination of years of practice and training mastering various techniques, acquiring and fine tuning the right equipment such as microphones, preamps and audio processing equipment, developing quiet, acoustically sound recording environments, and learning the needs of our clients.
I've personally invested over $15,000 in equipment alone! Attempting to do-it-yourself with a USB Mic and laptop will ultimately lead to you creating a product that sounds amateurish. Without the training, equipment, and proper recording environment your voice over will end up ruining your final product. You could have JJ Abrams or James Cameron create the visuals for your video – but if the VO sucks, then your project is gonna suck.
What does your service offer to clients requiring success for their video advertising?
JODY VINING: Experience, Availability, Quality, and Flexibility. I have nearly a decade of experience doing this, so I've become quite good at figuring out what a client is trying to achieve with whatever it is they're working on.
I also pride myself in always being available to my clientele and turning projects around quickly. I want clients to feel like I'm right down the hall, and available to help at any time. Ultimately, I don't want your VO to be the thing that holds up your project.
You're also going to get a GREAT read that you're totally happy with.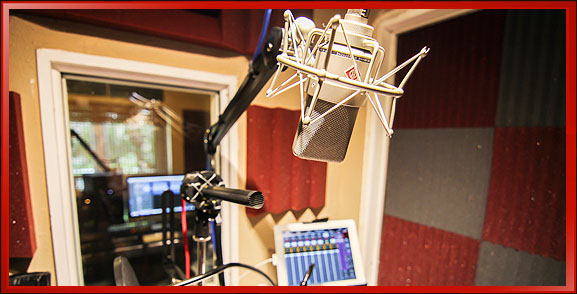 And when I say "flexibility" I mean I'm not going to nickel and dime you for every little change that gets made to a project. I'm not trying to blow up your budget because someone decided to add a line to the project, ya know?
How should a business get started with a voice over actor? What are the steps involved?
JODY VINING: Here's the great thing about working with a voice over pro – you don't need anything! If you're going to be directing your talent over the phone or Skype, I would recommend having a quality microphone headset. And the great thing about working with experienced pros is that if you're not totally sure what you're doing – we're always happy to help you along the way.
Does a business owner have to be in the same sound studio as a voice over actor in order to get the job done?
JODY VINING: Absolutely not! In fact, it's so rare that I need to work with a client in person that I've completely forgotten how to properly wear pants (that's a joke… sort of). My clients have the ability to participate and offer direction during live sessions over the phone, Skype, or via a web portal that provides crystal clear, CD-quality sound.
Of course, I'm also pretty good at getting things taken care of with no direction at all. I really leave that up to the client.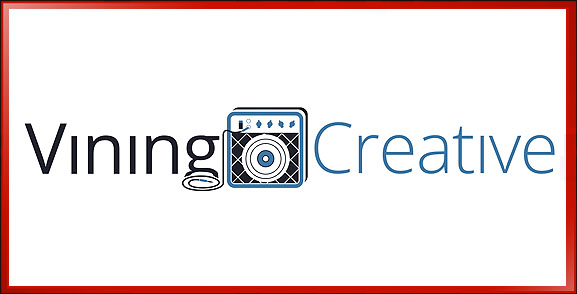 What are the most common hang-ups that you typically see first-timers getting caught up on when working with a voice over actor?
JODY VINING: First of all, I think a lot of people are sort of intimidated going out to hire a pro voice actor – like they're going to have to deal with some crazy egomaniac or something. In reality, all the VO pros I know are some of the nicest, most grounded people around.
Also, don't get your VO person started on a project until that script is finalized!
I find clients are often so eager to get the process going that they don't realize making revisions and changes can end up costing them some serious money.
How might a business person planning a promotional video best prepare their script and notes before contacting a voice over actor?
JODY VINING: First of all – have your script finalized!
If it's NOT finalized but you need to move the process forward, be sure to tell the person you're working with so they can quote you properly for the project. Also, try to find some examples of the VO style you are looking for – YouTube is a great source for this.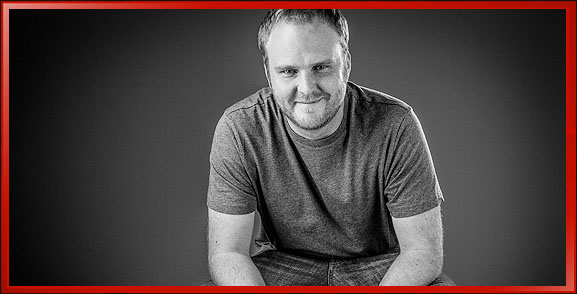 If there are any tricky words or acronyms that might give someone trouble – record the pronunciation yourself or send a phonetic spelling. And finally, my favorite clients are the ones that come in to a project wanting to have fun with it!
Positive energy from a client just about always spills over in to the finished product!
What is your favorite piece of audio gear?
JODY VINING: Ok for me, my favorite piece of gear is the Universal Audio 4-710D Preamp. The thing is amazing… 4 discrete mic preamp channels with the ability to blend between and solid state and tube signal paths. It also has 1176 compressors on each channel, a digital limiter on all the channels, and a high quality 24-bit 192k Analog-to-Digital converter.
This thing is SUH-WEET!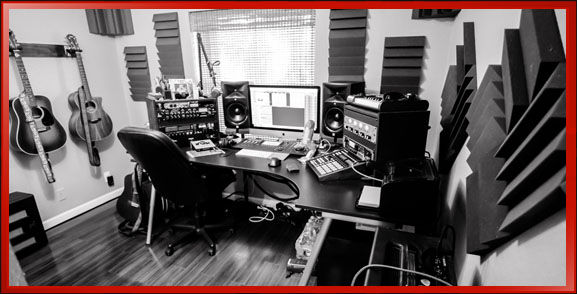 Ok, sorry. I just geeked out so hard right there I almost feel guilty.
For clients I would say invest in a good pair of headphones! Your laptop speakers, or crappy desktop speakers are not going to provide an accurate representation of what is going on. Invest in a great pair of headphones like the Audio-Technica ATH-M50x's and you'll hear everything the way it was meant to be heard!
Where can a reader go to try out about your service?
JODY VINING: I am ALWAYS happy to provide a free, custom audition for your project. Just contact me via email or through my website and I'll record a portion of your project so you can hear it and then you can decide if I'm the right fit for you!
Jody, glad to have you on! What is the best way for someone to get started with your company to see if your services are a fit?
JODY VINING: Just email me or give me a call! I'm always happy to sit down and discuss your project with you and help you on your way.
Website: http://viningcreative.com
Twitter: http://twitter.com/jodyvining
LinkedIn: https://www.linkedin.com/in/jodyvining