Welcome! It's exciting to get a chance to get you on as a featured video marketing expert! If any of our readers haven't already heard of you, please tell us, who you are and what you do professionally!
TRAVIS ROSS: Thanks for the opportunity! I certainly hope your readers get something valuable from the dialogue.
My history isn't all that spectacular as I've only been into internet marketing for a few years now primarily focused on niche sites and affiliate marketing. Unfortunately, I've learned some lessons the hard way in the SEO world in regards to Panda, Penguin and other Google ranking algorithm changes. After being hit pretty hard in the search engines rankings, I realized how important video has become in the past few years and only see it increasing in value to the average website owner.
That's when I decided to focus more on video as a traffic and lead generator.
That's when I started Rossome Marketing.
I now help local businesses create a presence online particularly with video.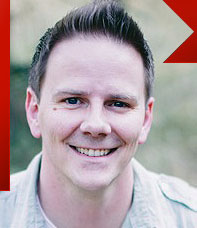 What initially compelled you to become a leading force in the arena of marketing using video?
TRAVIS ROSS: Like I mentioned before, getting punched in the proverbial teeth by Google really gave me a wake up call. I was bound and determined to not depend on the SERPs to be my sole source of traffic and leads.
It seemed a natural fit for me to gravitate towards the camera and once I found how prosperous it can be, I naturally wanted to share it with others.
Why video? It's been around for a long time in various mediums already – why is it suddenly important now?
TRAVIS ROSS: I really believe it's simply the ease at which people can enter the medium. Most everyone has a camera in his or her pocket that can shoot pretty amazing video already.
They just need a little training to help them understand how they can use video to their advantage.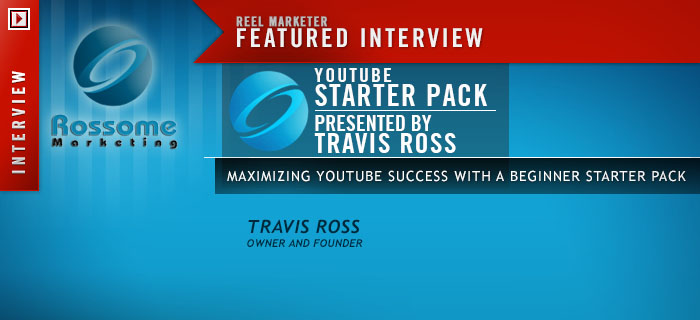 What are the big opportunities for businesses to start use video in their marketing?
TRAVIS ROSS: The first (and most obvious) opportunity is the increased traffic to their landing page or website. As everyone has heard, YouTube is the #2 used search engine on the internet. When people want to find something, there is a certain number of people that will naturally gravitate to search YouTube over other search mechanisms. Add that to the fact that there are many more opportunities to rank in YouTube than in Google and if you aren't there you're missing out.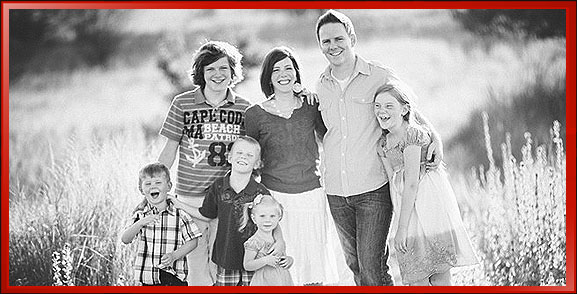 Secondly, I see branding as an important piece of the video marketing puzzle. These days when people are interested in a product or service, they aren't just interested in the lowest price. Commodity shopping isn't as important in many industries. What is important is your brand. How do I feel when I hear you speak? Can I emotionally connect with your product or service? If not, I'm probably not going to buy from you. Video can as a medium can create the opportunity for a potential customer to connect with the brand in an intimate way that simple words on a page cannot.
The third opportunity is closely related to the second one – video can build trust. Particularly with service businesses, the trust factor can't be over looked.
The prospect needs to trust you and nothing conveys trust like a video.
If a business or sole proprietor is debating to just ignore video, what dangers are they facing?
TRAVIS ROSS: They absolutely won't have as many opportunities to gain customers. Not only will they have less traffic to their website, but they'll lose out on an opportunity to create warm leads. We are such a sight and sound generation that we need to use our senses to connect. And once we do, it won't take much to turn us into raving fans.
We've been burned too many times by a sales page full of text with a "buy it now" button at the bottom. If there's no connection, it simply feels too institutional.
And who wants to do business with an institution?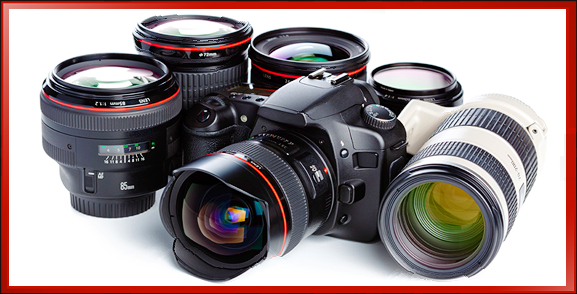 Is Do-It-Yourself (DIY) video an okay starting solution for businesses?
TRAVIS ROSS: I definitely believe a DIY approach to video is doable in most small businesses. It's not as difficult as many people think. Sure, there's a learning curve, but it's not that steep to begin testing the waters and seeing some initial results.
You can easily get started with a "talking head" style video with just a few pieces of equipment. First on my list would be a nice camera with an external mic input – I really like the Canon T3i, but even an iPhone can be used with an adapter. Of course you'd want a lapel mic (an Audio-Technica ATR-3350 is under $20) and a set of softbox lights which can be found for under $200 if on a budget. This will give you a decent quality set up at a very low price point.
The key is having someone on your team that has an interest in video and photography.
Is it rational for 'newbies' to be intimidated with the idea of learning how to produce basic video?
TRAVIS ROSS: I suppose anything new can potentially be intimidating at first, but with a little time invested in learning your camera and the basics of lighting, you'll be way ahead of the curve.
After you've gotten a few videos under your belt, your technique, and therefore quality, will improve exponentially.
What are the most common fears that you typically see first-timers getting caught up on?
TRAVIS ROSS: For one, they typically have the idea that video is too difficult and will cost thousands upon thousands of dollars. Frankly, nothing could be further from the truth. As I've mentioned before you can get started for next to nothing and begin to learn the craft. After you've gained some knowledge and experience, you can upgrade some of your gear.
All it takes is a desire to learn and maybe a little guidance.
Beyond that, I see a growth curve happening as the first-timer gets more and more comfortable in front of (and behind) the camera. Yes, the first few videos aren't going to win any awards! As long as you know that going in, you'll be able to give yourself grace to make a few mistakes and learn from them. Just know that the only way you'll get better is by shooting more video.
How can a beginner learn to overcome these problems?
TRAVIS ROSS: It may seem overly simplistic, but practice really does make perfect. The more often you force yourself to go through the creative process of brainstorming, writing a script, shooting and editing a video, the better you get at it.
For starters on the tech side of things, take a course.
Udemy.com has several beginner video and photography courses that can kick start your understanding of the craft of video. There are many other online resources that can walk you step by step through what you'll need to start creating your videos. From resource lists of what to by to step by step guides on how to edit inside a particular software, you can find it online.
Beyond that, speaking with professionals in the industry about the craft and watching them create can do wonders. Reading blogs like this one will also give you ideas and teach you trick of the trade.
Name a few projects that have benefited from your influence.
TRAVIS ROSS: I few projects I have a lot of influence on are a local hardwood company and even my son's project for his English class! Both on screen actors needed coaching to remain calm and relaxed in front of the camera.
During the shoot for the hardwood company, we worked with the "actor," Joe, and got him to laugh a bit. He's naturally a little stiff so we had to loosen him up a bit. You can see him smiling on this shot.
When helping my son with his Husky presentation, we edited the script several times to fit what Taite was trying to say and let it come more naturally.
Why does video work to get buyers to make purchases or take the first step to making the purchase?
TRAVIS ROSS: Again I really think video offers a greater level of trust than the written word. In order for somebody to pull the trigger, they must know, like and trust you. How can I begin to "know" somebody (or perceive I know somebody) from a blog post or sales copy?
If a picture is worth a thousand words, then it just makes sense that you'd want to use as many of them as possible to convey your message – i.e. video.
Is it proven that video is good investment and will pay off? How?
TRAVIS ROSS: Considering that major brands have been employing ad agencies and paying them millions of dollars to produce commercials for them should shed some light on the effectiveness of video marketing. Beyond that, the barrier to entry has never been lower than it is today.
With the opportunities that have come about in the last 3-5 years through the advent of mobile and the ease of video production, companies and organizations owe it to themselves to explore marketing through video.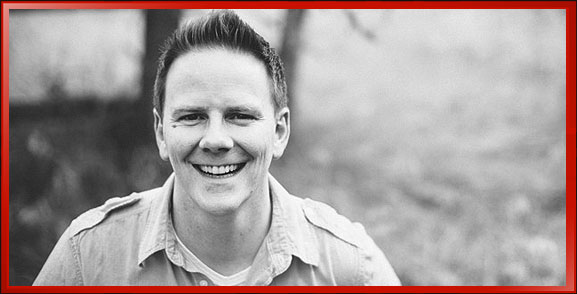 What are the top  tips you have for a newbie starting out to create their very own video?
TRAVIS ROSS: To begin with, I'm somewhat partial to YouTube for reasons I've stated.
I've actually created a series of videos called the YouTube Starter Pack and would love to share it with your readers.
Here's some topics I cover in it:
Why You Should Be On YouTube
The Easiest Ways To Create A Video
Editing and Exporting Your Video
Uploading and Annotating Your Video
Using Auto Responders
Landing Page Tactics
Beyond that, I really think you first of all need to know what type of video you want to create. There's quite a difference between a talking head video and full production on a sound stage. To start out, you need to know what best fits what your prospects are looking for.
What's the goal of your video?
Is it to create leads or make sales?
Both will require slightly different strategies.
Write down the key objectives and talking points for each one.
This will form your script or outline for the shoot.
After the strategic session is complete and you know what you're going for, it's time to rehearse. For a talking head video, grab a coworker or just stand in front of your mirror. If you're going to do a screencast, run through your script a time or two before capturing your screen.
Remember: digital "film" doesn't cost anything so don't be afraid to reshoot something if you didn't like it. Take your time and you'll be more satisfied with your final product.
What video gear do you recommend for a beginner?
TRAVIS ROSS: I use a Canon T3i for most of my single camera videos, as listed on Top 10 Must-Have Video DSLR Accessories
It's such a versatile camera with the interchangeable lenses and an external mic input. I like to play with depth of field and have the Canon 50mm 1.4/f lens (the nifty fifty) that really is amazing.
The T3i obviously doubles as a wonderful still camera.
For editing quick and simple videos and screencasts, I love ScreenFlow for the Mac. It's linear, "track based" editing is very user friendly and it actually has several nice features that you wouldn't expect in a $100 product.
Plus you can usually find a discount code for it online.
Where can a reader go to try out/learn more about your product/service! TRAVIS ROSS: I'd really love to offer myself as a resource for your readers.
I'd love to help them get started on YouTube and answer any questions as they begin their journey into video marketing!
Website: http://rossomemarketinggroup.com/
YouTube: http://www.youtube.com/RossomeMarketing/
Twitter: http://twitter.com/TravisSaid
Google+: http://gplus.to/RossomeMarketing