Great to be sitting down with you! For those who've not heard about your initiatives yet, tell us about yourself, and about World Independent Hotel Promotion!
MARTIN SOLER / WIHP: I'm a marketing guy that became a hotelier and who evolved into a hotel marketing company.
I'm the VP Sales and Marketing at World Independent Hotel Promotion (WIHP) and have been working with WIHP since 2009 after my experience as a hotel General Manager (GM) in Paris boutique hotels.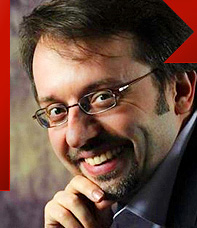 In a nutshell, what does your agency do?
WIHP: WIHP provides hoteliers of all sizes with high level tools to advertise their property, while we have a strong penchant for direct bookings our solutions often expand beyond that and help hotels with all their marketing problems.
Our services range from web design to advertising campaigns and from consulting to implementation of social media campaigns.
What global brands/properties has WIHP worked with? Typically, what types of clients does WIHP cater to?
WIHP: Typically we work with independent hotels and groups.
We started doing online marketing for independent hotels way back in the end of the 1990s but since then the company has evolved quite a lot, due to our technology and design expertise more and more groups and branded hotels are coming to see us for their online marketing.
The future is looking very bright for the entire industry, despite a lot of unknowns.
How does an increase in marketing budget most often positively increase the quality of marketing, and how does this contribute to the bottom line for a property? 
WIHP: The budget and the results are related. It's a fact that when an agency is going to deliver a quality product it requires hiring good talent, developing interfaces and above all have a constant follow up and consulting service that will follow through to achieve those results.
But working with such an agency yields a much higher ROI (return on investment) than working with someone who can only design a site, or work on the SEM etc.
Additionally the larger the budget the larger the negotiation power per unit, but I don't think I need to explain that to anyone.
WIHP offers a variety of solutions with goal presumably being to 'get heads in beds'. What are the main facets of advertising that WIHP offers?
WIHP: We work with just about every online advertising channel there is.
Google Adwords, Google Hotel Price Ads, TripAdvisor, Trivago, Bing, Yandex and many many more!
We test all channels quite extensively and measure the average ROI to our clients before accepting to sell any solution.
Our testing team is quite thorough and so is our tracking. Depending on how much money our clients need to invest and the direct revenue generated for that client we will determine how much budget (if any) our clients should spend there.
Online and mobile video is quickly becoming an integral part to a solid marketing mix; what are some examples of how WIHP clients have used video effectively?
WIHP: At WIHP we've seen video marketing work for clients that have very unique properties where static images aren't enough to communicate the experience of the hotel!
Here is a great example where does the property justice – it'd be difficult to convey the uniqueness of this property with just still photographs:
The other category where video is interesting is for resorts or resort style hotels where they must market the destination in addition to the hotel itself. Demand is growing larger every year, and will soon be a must-do for the marketing mix!
How important is mobile and how should a property approach mobile today?
WIHP: Mobile is the fastest growing online segment today.
Last year we saw over 300% increase in mobile traffic, the most important factor in successful mobile marketing is to have a mobile ready website and booking engine. Mobile is the biggest growth but it is also the biggest bounce rate due to bad websites.
If a hotel's website is not mobile ready they are going to lose 70% of the visits to competitors, and those competitors aren't other hotels, they are Online Travel Agencies (OTAs)!
What is the DirectPack advertising platform? How does it work?
WIHP: DirectPack is a complete advertising solution for hotels.
They allocate a budget and we will work with them and their budget to distribute the budget on the channels that generate the most direct bookings. We work with all our channels and optimize the budget and campaigns in order to bring back the highest possible ROI (return on investment).
If it works?
I guess you should be asking me, I could give you the list of the 400+ clients that are happy with it and you can ask them! It's designed for hotels and groups of hotels who want high ROI on their marketing budget.
How do you know that a property that invests in a good video marketing strategy will likely experience positive ROI?
WIHP: Selling is about emotional impact with a great video that conveys that emotion to the guest rapidly – the hotel will increase it's online revenue and ROI.
What are 'pains' are alleviated by using video advertising options versus TV ads?
WIHP: The number one is that video is a much more immersive experience, if delivered rapidly to the user can generate a much higher emotional impact! There's no question here, that's for sure.
Where can readers learn more about WIHP?
We're everywhere online: WIHP: wihphotel.com Twitter: @WIHPhotel Facebook: http://www.facebook.com/wihphotel Google+: https://plus.google.com/104800222516816647900