Today we're interviewing SparkReel co-founder Matt Gibbs, who has a lengthy areer in both the agency and brand side of social media, including Director of Social Media at Playboy. SparkReel is a video sharing platform that aims to eliminate the hurdles that typically limit fan video engagement for brands and publishers.
Great to be sitting down with you! For those who've not heard about your initiatives yet, tell us who you are, and what your organization does professionally?
MATT GIBBS / SPARKREEL: Thanks for having me on!
SparkReel is a Video Crowdsourcing Engine for brands, publishers and events. SparkReel's platform simplifies the process of video sharing and seamlessly builds community video hubs into a Facebook page, website, blog, mobile app or all of the above.
We like to think of SparkReel as the key for brands to unlock user-generated video content. Leveraging our platform for any audience-driven video effort will not only maximize fan or customer engagement, but it will drive valuable insights and outcomes.
How is your company's service unique?
SPARKREEL: Our patent pending Video Crowdsourcing Engine is what sets us apart. It's fueled by 3 things: Simplicity, Community and Engagement.
Simplicity: Sharing videos made super easy, no matter how tech savvy someone is or where their videos live (phone, desktop, cloud, YouTube). We pride ourselves in minimizing the time-to-share for a user by reducing the number of steps involved.
Community: All submitted videos go to a brand's vibrant video sharing community, which we call a "Reel." A Reel is a collaborative video hub that can live on a brand's Facebook page, website, blog, mobile app, or all of the above!
Engagement: Interactivity amongst the brand and its fans that keeps them coming back and drives key insights and outcomes.
The short version is that SparkReel will maximize audience participation, give brands control of the content & experience, and drive business results. All with user generated video!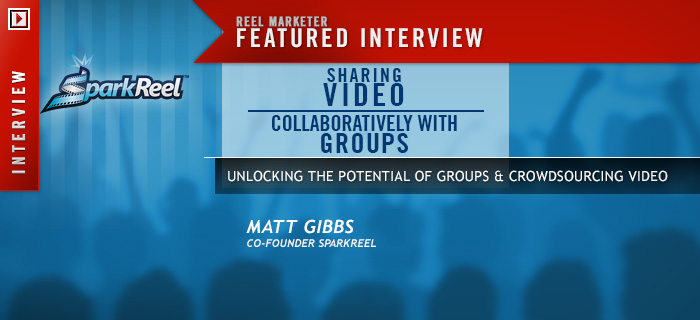 Why has mobile video taken off?
SPARKREEL: The evolution of mobile devices and LTE mobile networks has set the stage for mobile video sharing to become a mainstream form of content sharing. Whether people realize it or not, that smartphone in their pocket is a video camera that allows them to capture and share rich moments. This has led to a number of consumer-targeted video sharing apps being developed, which we love. The more apps and startups that generate buzz around mobile video sharing, the more relevant SparkReel becomes for brands and publishers! We've built our technology to be the ultimate video intake engine that can aggregate fan videos from every device and any platform, and then place that content directly into a brand's fan video community.
Rather than a brand hinging video engagement on a single platform, SparkReel can open up the experience to 100% of the video sharing audience and increase each user's propensity to share content in doing so!
Do smartphones shoot good-enough quality video to be taken seriously?
SPARKREEL: Absolutely. Most smartphones actually shoot higher quality than what's truly needed for web or mobile viewing. Whether you're sharing a baby video with family or a contest video with a brand, the act of simple sharing is more important than high definition.
How are content creators involved, and how do they benefit?
SPARKREEL: To SparkReel, everyone with a smartphone is a content creator. We provide brands and publisher's with the platform to easily activate that smartphone's video camera on their behalf. The content creators – fans, customers, readers or whatever a brand may call them, benefit in many potential ways. It can be through winning a contest or tangible rewards, being a part of their favorite brand/publisher's digital community, interacting with other fans, being challenged creatively, becoming a brand influencer, and many other ways that is unique to video.
Name a few projects that have benefited from being contributed.
SPARKREEL: A few of our initial partners are Men's Fitness Magazine, Keystone Mountain Ski Resort, Muscle & Fitness Magazine, Microsoft BizSpark, and Verizon for the Iron Man 3 movie release.
SparkReel powered Men's Fitness Magazine's inaugural Fit Man On Campus Challenge, which was sponsored by Vibram Fivefingers Shoes. This was a competition that put college fitness fanatics head to head in video-based challenges to win the crown of Fit Man On Campus. SparkReel simplified two key things in this promotion – the video sharing process for contestants and the video aggregation and display process for the Men's Fitness digital team.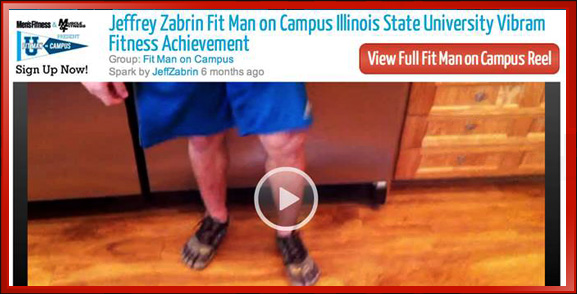 For Keystone, we built a user-generated video contest Reel directly into their Facebook page for skiers to share top moments captured on the mountain. This hub provided Keystone with a hub for fans to share and interact through video, which is a big step up from relying on content scattered across numerous fans' personal video sites.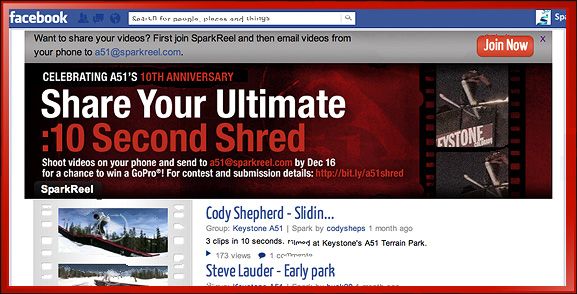 For Verizon FiOS, we powered a fan video contest built around showcasing "superhuman moves" for the chance to win VIP tickets to the Iron Man 3 red carpet premiere in Los Angeles.
 What is it about video that ultimately gets people to buy?
SPARKREEL: In our case, it's because SparkReel can make user-generated video a part of a brand or publisher's digital marketing and engagement mix. The platform is so easy to integrate and so easy for fans to use, it really breaks down the barriers that previously prevented brands from harnessing the value in user-generated video. Plus, user-generated video is a perfect complement to a brand's in-house video strategy. In fact, comScore did a study that shows that when working together, professionally produced video content and user-generated content boost brand affinity and sales effectiveness.
What evidence can be pointed to to prove that the return on investment for video is worth it?
SPARKREEL: Driving positive ROI through audience-driven video starts with defining key business objectives up front. Some partners may be engagement-focused and all about maximizing the # of videos uploaded, viewed, shared in social media, commented on, etc. Others may be all about lead generation, driving product mentions in video, or pushing users into ecommerce.
Whatever the objective may be, we will work with the client to tailor the campaign, calls-to-action, and engagement/gamification elements to drive success and ROI.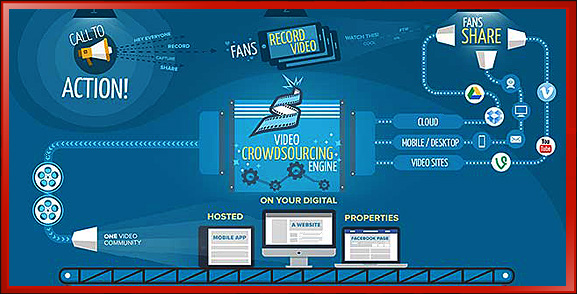 How does video advertising for online differ from 'old school' print and TV advertising?
SPARKREEL: We feel like we're in a different bucket than standard online video advertising since SparkReel is all about driving brand engagement through video sharing, consumption and interaction. We optimize each client's community to provide the best user-experience and keep fans engaged, which means no pre or post-roll video ads.
SparkReel clients do have the option to customize an actionable end-tag for each video, which is a static branded graphic that appears at the end of every video submitted to their community.
What are strengths that online advertising offers over traditional advertising models?
SPARKREEL: I've always been a big believer in the power of digital, as my career has spanned from digital agencies to social media on the brand side.
Hyper-targeting – super specific targeting to reach who matters most. I love that the challenge is on the creative to get the target's attention
Captive audience – for video ads. I might hate pre-rolls before watching sports highlights on ESPN.com, but I watch the ad
Accountability – real-time insights and analytics that can be proactively acted upon
What are the top tips you have for someone shooting pro-quality looking video using a smart phone?
SPARKREEL: Great question, as most people just learn as they go! Here are my top suggestion for iPhone operation:
Orientation – hold the phone horizontally when recording
Stability – a tripod, flat surface, or a steady hand make a big difference!
Duration – for web or mobile videos, shorter is always better
Lighting – if you're setting up a shot versus capturing an impromptu moment, make sure the lighting is optimized
Microphone – know where your mic is located so that you don't accidentally cover it up while recording
Since stability and focus are so important, definitely the Joby GripTight GorillaPod Stand and the Woxom Slingshot Smartphone Video Stabilizer as listed in your iPhone Video Creator Gear Guide.
Where is the world of online video marketing headed?
SPARKREEL:  Mobile video is on a similar track to that of text messaging last decade. It will continue to grow as a communication medium for consumers as well as a medium for connecting brands and fans/consumers. I think we'll continue to see an increased focus on effortless video sharing. Wearable camera devices like Google Glass and other devices may play an interesting role in that.
We'll also be able to analyze and extract value from deeper and more complex data driven by user generated video then ever before.
Glad to have you on, and that we're finally able to get your company featured as part of the Reel Designer interview series! What are the best way for someone to get started with your company to see if your services are a fit?
SPARKREEL: Thanks so much for having me!
To learn more about SparkReel, please watch the video below and then visit: www.sparkreel.com – thanks for having me on Reel Designer!