Great to be sitting down with you! For those who've not heard about your initiatives yet, tell us who you are, and what your organization does professionally?
BEN KIBLINGER: Thanks for having me on – we're big fans of how you're supporting the business and content creation communities with informative articles!
A little bit about the company I work for… Coull leads the way in unlocking the potential of video for e-commerce.
Video's popularity is huge but viewers are turned off by the existing ways of monetizing it, such as pre-roll ads, so we've built technology that enables in-video affiliate links.
These links are contextual, unobtrusive and can be integrated with any online video using our self-serve, drag and drop platform. When links are contextual they are perceived as a resource and as less annoying than a disruptive advertisement. We're really excited about the the benefits for a wide-variety of businesses, large and small.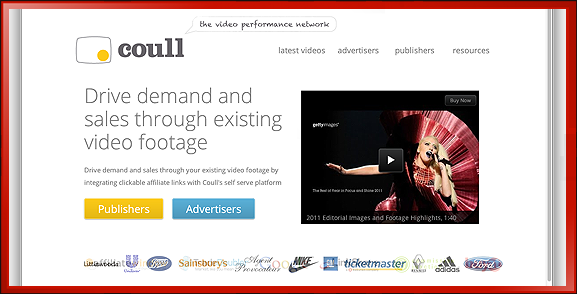 Compelling! Tell us more – specifically, how are the publishers involved, and how do they benefit?
BEN KIBLINGER: What we offer publishers, which is really any website or blog owner, is a new way to generate revenue for their website or blog. If a publisher has video content like a game review or a how-to video, they can import it to our platform, drop a relevant affiliate link over it and embed the video on their website. Our platform adds that affiliate link to the top right of the video, such as 'Click to buy this game' and the publisher earns commission on every sale through that link.
If publishers don't have their own video content they can use any of the videos available to embed from YouTube. For instance, you could build a website around movie trailers, grabbing them from YouTube, adding an affiliate link to book movie tickets and then publishing them. Our relationship with YouTube allows that.
The other alternative is to publish videos from our advertisers.
Most of the brands we have on our network are household names and have great video content, to which they've already integrated affiliate links. All a publisher has to do is grab the video embed code from our dashboard and stick it on their site.
It's a really easy process.
And how about the advertisers, how does it play out for them?
COULL: While video has always been an effective promotional tool for raising brand awareness, there's never really been the ability to drive a specific response – that's where we come in.
Brands and merchants, which we group as 'advertisers', use Coull's platform in a similar way to publishers. They can import their content such as repurposed tv campaigns, product videos or made-for-online content and integrate a call to action that gives viewers a way to engage with and act on the demand created by their video. The call to action could be a link to a product page, a specific download or any goal the advertiser chooses.
The advertiser then sets a commission rate for the link and the video is made available to our publishers to embed on their blog or website. This provides the reach for brand awareness while carrying the targeted call to action. There's great flexibility but at the centre of this is a focus on enabling video to drive a specific action.
Name a few projects that have benefited from Coull partnerships.
COULL: A great example of what we can do for advertisers is our partnership with Fandango, who utilised Coull to combine movie trailers with their ticketing service over the summer blockbuster season:
Another is what we've done with Zappos, the shoe retailer. They've really embraced video and even get their staff to showcase their products!
What is it about video that ultimately gets people to buy?
COULL: Video is exceptionally engaging. You can communicate more in a 30 second video than you ever could in 30 seconds reading time, and internet users are all about accessing information quickly and easily.
Some viewers aren't going to become part of a purchase cycle, they just want to enjoy the video. We get that and it's why our call to action buttons are presented in a simple, unobtrusive way – the viewer experience isn't affected.
However, for a lot of people video will either pique or reinforce interest in a brand or specific product. It does this more powerfully than any other online content and our affiliate links give the viewer a convenient way to follow up this interest, such as purchasing the product. We regularly see clickthrough rates of well over 4%, which is way above the rate for display advertising.
What would you say to convince a company new to this method of advertising that they will experience positive ROI?
COULL: The first thing I would say to a sceptic is just look at your own internet usage. Across all demographics video is part and parcel of the online experience now, and I'd be surprised if that wasn't reflected in their own online habits.
There's also a relentless stream of stats and infographics showing how much video has increased in popularity over the last few years, but I won't bore you with those! Anyone in any doubt can check out 100 Video Marketing Statistics resource of statistics on the subject.
The first thing to do is to get brands and merchants to take advantage of this trend by using video to drive demand for their brand and products.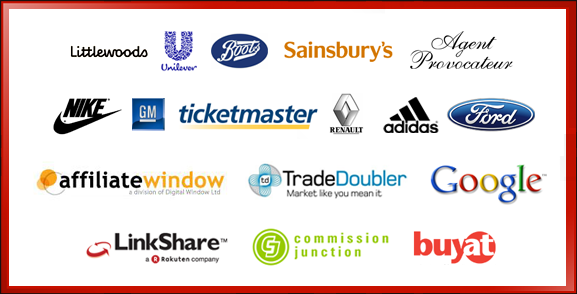 For those that are already at that stage (and video now gets a major chunk of advertising budgets) auditing the success of a video campaign is really difficult. You can look at a metric such as how many times your video is viewed on your website/YouTube channel and how many times it's shared and commented on via social media channels, but you can't put a number on how it's contributed to your bottom-line. Someone might watch your product video, find their way to your website and eventually purchase, but you can't track that journey and besides, they might get distracted along the way and never get to your purchase page.
Coull's service makes that journey way shorter, way more convenient for the user, and also gives the advertiser a way of seeing how much revenue their video is generating for the business. We work on a performance basis, so advertisers just set a commission rate for a viewer action like a purchase and pay out when that goal is completed. No purchase, no cost to the advertiser.
How does video advertising for online differ from legacy cable television advertising?
COULL: In many cases it doesn't. Interstitial advertising, or pre-/mid-/post-roll advertising, is probably the most common form of video advertising online, but is really just a shifting of the traditional tv model online. Users want their content on-demand. Anything that makes them wait or blocks their access is a bit of a turn-off.
For brand awareness purposes the model is moderately effective, but viewers can typically skip an ad after five seconds or so (e.g. on YouTube), which doesn't really give you much time to communicate your proposition.
What we're seeing more of now is advertisers producing video that has merit as content in its own right, and this really is the way forward. How-to videos, behind the scenes coverage from sponsored events, Q&As with the industry experts at your company, these are all examples of advertisers producing content rather than adverts. It's far more powerful because it offers users something valuable, they want to watch it.
Intrusive, annoying ads are being replaced by ones that are more contextual and perceived more as a resource. Internet users have become savvy and expect more.
Video is a big part of that.
What are strengths that online advertising offers over traditional TV ads?
COULL: I'll break this down into three core items:
Conversations: Online advertising allows a genuinely two-way conversation with an advertiser's audience. See how people engage with your content, read what they have to say about it and respond. It's a great way to build relationships. Old Spice is a great example of this, see how they've used YouTube to create responses to user comments: http://techcrunch.com/2010/07/13/old-spice-tweets-youtube/
Virality: Traditional tv ads are confined to the television you watch them on. Online ads have social sharing buttons which can send your ad around the world with the click of a button. When someone shares a video they also give it their personal stamp of approval, making it more likely to be watched and spread further.
Accountability: Online advertising is trackable, so you can see exactly what you're getting for your money.
Here's a great example of a niche website in the UK – DIY Doctor – which uses our platform to add products to his review videos to generate revenue:
What are the top 5 tips you have for a company looking to have video produced for online consumption?
COULL: Video production isn't our area of expertise, but through our network we can see which videos are generating the most heat. Generally what we notice is that the most successful brand and merchant videos are those that are entertaining, interesting and have a sense of personality or identity.
Short-form and long-form content have different purposes, but what's essential to both is that companies don't just create video because they feel they have to. That's a fast-track way to an unfocused production. Defining what it is that you want to communicate with your video and how you're going to measure it are the two most important aspects, then you can get creative!
Where is online video advertising going – do you have a pie-in-the-sky wish? Or prediction?
COULL: There is a huge amount of video content out there, and it's only going to get bigger.
Product videos on merchant websites are becoming more common and video ads are starting to replace banner space – we expect this to become the norm over the next few years. Video, and more importantly, interactive video, is going to become the de facto content format on the internet.
Glad to have you on Ben, and that we're finally able to get Coull featured as part of the Reel Designer interview series! Where can we learn more?
COULL: Thanks for having us, it's been a pleasure! Check out www.coull.com. We've got case studies, lots of literature and all the contact details you need to get started. If you've got any questions, give us a call!