Thanks for taking the time to share your expertise with our readers Brian! Tell us about yourself, what your background in the business is, and where you are now professionally?
BRIAN FITZGERALD / O'ROURKE: Thanks for having me on to share O'Rourke Hospitality's story with your readers!
First, about myself; I grew up in Massachusetts and got my undergraduate degree in business from Babson College, a small school outside of Boston. I graduated in 2000 right when the first Internet bubble was bursting and so I sort of fell into the hospitality industry due to lack of other options. I got my first job as a Systems Manager with Marriott International through a good family friend. I ended up spending almost 8 years with Marriott in a variety of roles both in Massachusetts and at Marriott's headquarters in Washington DC. Most of those roles were eCommerce related and allowed me to gain a variety of skill-sets across website design & development, search engine marketing, web analytics, social media, Online Travel Agencies (OTA), global distribution system (GDS) and more.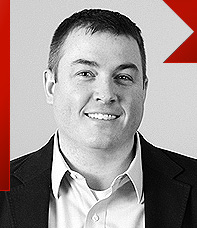 After great tenure with Marriott I ended up leaving to diversify my experiences and went to work for TIG Global (now MICROS ecommerce) for 3.5 years. I had several roles with TIG Global including Director of SEO, Director of Search and Social and Vice President of Web Strategy.
It was during these years at TIG Global that I also obtained my Masters in Business Administration from The George Washington University. After almost 7 years in Washington DC it was time to move back to New England and so I found an amazing opportunity with O'Rourke Hospitality Marketing.
My role at O'Rourke is quite varied and includes new business development, running day to day operations, O'Rourke's marketing strategy and managing some client engagements – it's an exciting gig!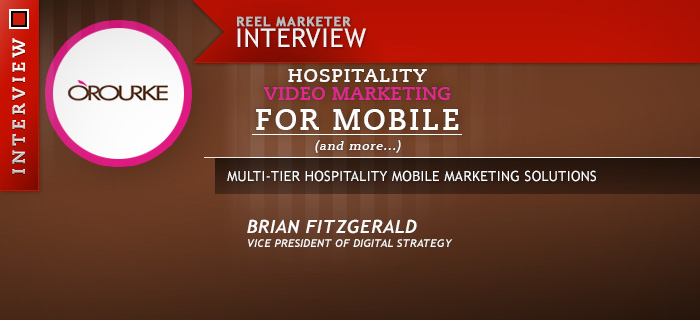 What marketing solutions does O'Rourke Hospitality offer to the hospitality industry?
Brian Fitzgerald: At O'Rourke Hospitality Marketing, we offer full-service marketing solutions, not just digital services, but traditional offline services, branding and creative services as well as digital services as well. The full gamut.
Our first differentiator in the marketplace is that we are a one-stop shop for hotel marketing services. If you need a new brand identity, some printed materials and a new website, we can provide all of that to you through one account manager. This is not something you'll get at many other hospitality marketing agencies.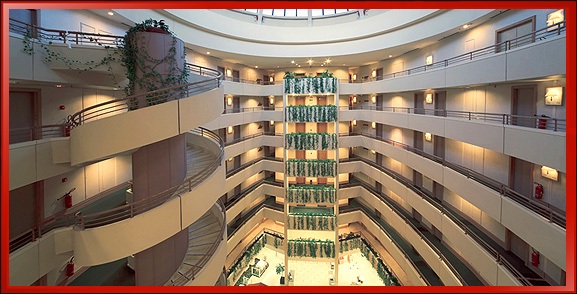 Our other differentiator is that we create custom solutions for each and every client. We don't have any pre-built or pre-packaged product offerings. When hotels come to us we engage in a conversation about their goals and their business. It is not uncommon for a hotel to reach out to us regarding one service but end up going in a different direction after we discuss their goals and objectives.
We are a smaller agency compared to many of the larger providers in the hotel marketing space. This allows O'Rourke Hospitality to be flexible and continually adapt in order to provide the best solution for our clients.
A services and marketing agency, tell us about your core services your company delivers.
Brian Fitzgerald: Here are some main services:
Branding. Branding is an exercise that most new hotels go through. It is also something that properties go through from time to time if they are looking to reposition themselves in the marketplace. We've helped many hotels brand and rebrand. One example is the Spruce Point Inn, a Maine resort, who we helped reposition under the message of "Oceanside Made In Maine". It's not just hotels, branding also applies to restaurants, spas and other outlets.
Design. Design is one of the most important aspects of any marketing effort because without great design consumers could dismiss you immediately. Our team of designers understands the specific needs of the industry and create exceptional designs based our client's goals and objectives. Our design skills don't just come through in digital efforts but in printed collateral as well and are always positioned to portray the unique brand image of our clients.
Responsive Website Design. It's cliché but your hotel website is still your "virtual lobby" where consumers are forming many of their first impressions about your property. There is a newer trend in website design, called responsive, that we have quickly adopted and are providing for all new clients. It is a solution that provides one website, that works correctly on any and all devices. Fore more information and a cool video demoing how a responsive site works check out this video: Responsive Web Design & How Hotels Can Benefit From It (see below)

Video. Video is another important service that we provide to the hospitality industry. We can shoot the video, storyboard, write scripts, secure voiceovers; esstentially create a video from start to finish. For some examples of recent videos we've done, check out these: NOTE: unfortunately our Marriott clients don't put their videos on YouTube so they are hosted on our site.
Restaurant Websites. Restaurants and F&B tend to be an area that gets lost for forgotten, but not with many of our clients. We've seen an influx of restaurant marketing projects as hotels continue to try and achieve profits from their restaurants and make their F&B outlets a draw to local diners. Check out some of the restaurant sites we've worked on recently: Réne Bistrot, Sparks Restaurant, The View NYC and Edgar Bar & Kitchen.
Search Engine Optimization (SEO). – We are huge proponents of search engine optimization and the opportunity it presents for hotels. We tend to see hotels put more of their efforts and money into PPC and we think that, while a decent strategy, there is a great deal of opportunity left on the table. To demonstrate some of the success we've had we have a video showing some great year over year increases for one of our clients: Case Study: Hotel SEO Success (see below)

Reporting & Analysis. Surprisingly this is still an area that hotels and even agencies struggle with. We pride ourselves on being able to provide comprehensive reporting that helps hotels understand what type of return they are getting for the digital marketing efforts. We live in a world now where consumers interact with some many different data sources that attribution across multiple digital channels.
Content Strategy. We are also big proponents of a broader and more strategic content strategy for the hospitality industry. Every hotel has a website with the same standard information – rooms, amenities, specials, photos, etc. – and rarely do we see hotels breaking this norm and trying to use content to differentiate themselves in the marketplace. We see a tremendous opportunity for hotels to do something different, drive traffic and improve SEO through things like video, blogging and even infographics. Check out this example of an infographic we did for one client: History of the American Family Vacation
What are some other brands/properties that your company has worked with?
Brian Fitzgerald: In addition to the many independent hotel clients that we work, we also work with many brands across the globe. One of the larger clients that we partner with is Marriott International and their family of brands, which include Renaissance, JW Marriott, Courtyard, Residence Inn and more. We also work on various projects for other global brands like Shangri-la, Worldmark SP and Divan Hotels.
What are the top interactive features that consumers expect to see from hotels?
Brian Fitzgerald: Mobile is definitely one of them. I would say, on average, that our clients are seeing 20-25% of their website traffic coming from mobile devices (tablets included)! This really speaks to the fact that hotels need to have an optimized experience for consumers that are using these varied devices.
The second trend that I think we are going to start to see more of is guests wanting to have access to hotel features like room service and housekeeping while they are away from the property. This can be accomplished through mobile applications and other connectivity options.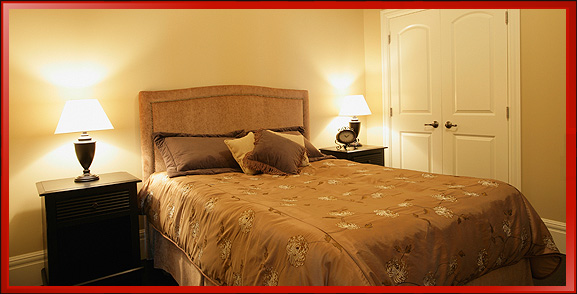 The last thing worth mentioning is to not forget about the hotel website. What consumers want to see is a hotel website that appears fresh, modern and not stale. Too often hotel websites don't keep up with the evolution of the web and this is going to be an area that consumers will begin to notice more and more.
How does a strategic investment in online marketing through a competent agency result in a return on investment for a hotel?
Brian Fitzgerald: One thing I've seen over the past 10 years in the hospitality space is a continued cut back on on-property staff while at the same time adding more responsibilities in an increasingly complex distribution space. So the world we live in has GMs and DOSMs wearing a dozen different hats and so managing a website, email marketing, PPC, SEO and reporting is just not possible. That is the value add we provide. If these digital marketing channels go unaddressed or get stagnant hotels risk losing market share to competitors that are paying more attention.
What is it about quality video that gets viewers to convert into sales?
Brian Fitzgerald: While I agree that an iPhone made video is no good, I don't agree that a professionally made video is necessary. Overly scripted and salesy videos are obviously overdone to consumers. I think that hotels can find a nice middle ground, which connect and resonate with consumers.
In your eyes, what are the most important must-haves for an effective promotional video for a hotel or restaurant?
O'ROURKE: Here are three solid must haves for an effective hotel video:
Real & Authentic. consumers don't want overly staged or scripted videos. They would much rather have a well produced, candid video from a hotel GM, chef or concierge
Answer a Specific Question. Very often consumers have a very specific question that they are looking for an answer to. Videos that help answer these questions quickly and directly are great.
Keep it Short. People don't have 3, 2 or even 1 minute in today's world. Keep this in mind when creating videos.
O'Rourke is a pioneer in the mobile space for hospitality; please describe the three core areas that are important in mobile for the future of hospitality that you address.
Brian Fitzgerald: Seems like every year for the past three years has been "the year of mobile". We are past that now and to the point where if you haven't addressed mobile you are in trouble. Our CEO Tom O'Rourke is indeed a pioneer for mobile in the hospitality space. His current focus is through Mobile Media Applications and a hotel app product he has built called UStay.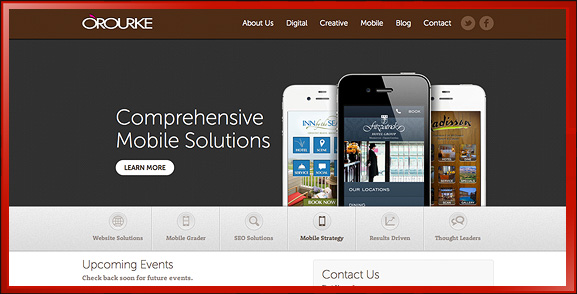 This experience and expertise in the mobile space has lead us to focus on three core areas within mobile:
Mobile Applications. This is our UStay product. It allows hotels to have a mobile application in both Apple and Android for a very reasonable price. It introduces so great new functionality like local area itineraries and push notifications to stay connected with guests. The next phase of UStay has just launched recently and it is integration with the PMS so that guests can book direct through the app and we can send push notifications based on a guests status, for example guests that are currently on-property.
Mobile Websites. A mobile website is critical. Our approach is what is called a responsive solution, a website solution that builds one site and properly optimizes for all devices. This approach future proofs a website and elliviates the need for separate websites for desktops, phones and tablets.
Mobile Marketing. once you have you mobile website and/or mobile app setup there are marketing solutions that you can use to drive more guests. For example PPC ads that show up and are optimized for mobile users have been very successful for our clients.
What changes will we see in the hospitality market in the next decade – how will properties have to adapt?
Brian Fitzgerald: Connectivity is the future. In the future every aspect of the hotel and every aspect of the guests experience (pre-stay, during stay and post stay) will be connected to the hotel at all times.
How has a client of yours benefited from your O'Rourke's services?
Brian Fitzgerald: This video sums up a case study perfectly: Wentworth Inn Success Story (see below)
Thank you for taking the time to inform our audiences to what your company stands for, and what you do! How can someone learn more about you and O'Rourke Hospitality?
Brian Fitzgerald: O'Rourke Hosptiality Marketing: www.orourkehospitality.com
Twitter: @ORHospitality
Facebook: www.facebook.com/orourkehospitality
Brian Fitzgerald
E-Mail: bfitzgerald (at) orourkehospitality.com
LinkedIn: www.linkedin.com/in/brianpfitzgerald/
Twitter: @bpfitzgerald