It trumps written advertisements. It destroys direct mail.
Video has been called the 'Ultimate Marketing Tool' by some experts. And should we wonder why? In its infant days in the Edison labs, video dazzled and mystified the age of the horse and buggy.
In our own age, people have grown from a state of awe to a dependency on video. Just as the car was once a novelty only to become an indispensable part of our modern world, so too has video. So why should a company use video as part of its marketing strategy?
There are many reasons. These are the most common:
Video is Cost Effective
Compared with traditional print advertising, video can actually prove more cost effective. Companies often make the mistake of dumping money into expensive magazine advertisements that are summarily ignored. Video, on the other hand, is almost impossible to ignore.
Being extremely versatile, video can be re-shaped into many different formats. Mobile kiosks, large screen presentations, smart phones and of course websites are just some of the ways to spread the word using this powerful medium.
And video can be produced for a reasonable price, and anyone can learn how to make a promotional video.
Video is Highly Desirable
Video is almost always chosen before a written document.
People simply enjoy video. While the written word is far from dead, video has done a fine job of putting a dent in its armour.
If someone visits a website and a video is offered, curiosity will often lead them to play it. And that means they have devoted their attention to a sales pitch. Marketers love using video because that's what people want.
Why not please them?
Video is a Mature Medium
Video is not going anywhere.
It's not a fad.
People have loved motion pictures since the late 1800s. Even though the medium has changed, the passion for video has not. In its very early days, video was considered by some high-browed critics to be beneath contempt. Now, video is an extremely mature art form.
And everyone respects online video. People love video, and they're voting with their laptops.
YouTube sees on average 2 billion views—every day!
Video is Part of the Package

Any advertising company worth its salt will offer a video package.
To ignore the option of video would be like ignoring the need for a website. And the competition never stands still. They're considering their options, or perhaps already have a video up.
If your competition hasn't jumped on the video bandwagon, why not show some industry leadership? Google's search algorithms pay a great deal of attention to video.
It's a great way to beat the competition.
Video Brings in Traffic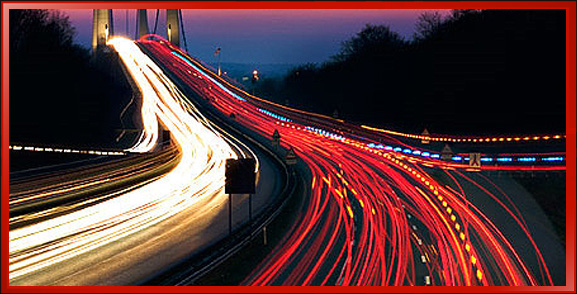 Your website doesn't have to be the only stop in your online transit system.
There are many ways to bring in the traffic. Make sure your video is "social bookmarking" friendly! Twitter, Del.icio.us, Facebook, Digg, reddit, Newsvine, Stumbleupon, Diigo and Squidoo are just some of the ways you can spread the word around. Social Media Marketing is the new rage.
"While 92% of client marketers agree that it would be unwise to ignore social media, 63% do not have a social media strategy."

(Source: The B2B Barometer)
Don't be on a losing team!
Video is one of the greatest ways to share your company with others. It is a medium that everyone uses and loves, and it's not going away anytime soon. Advertising companies are scrambling to offer video to their clients and the demand is fierce.
By incorporating video into your campaign, you will not only stay ahead of your competition, but you may just see improvements in your bottom line.