Great to be sitting down with you, Rich! What does your company do?
RICH TOLSMA PRODUCTIONS: We specialize in video production for businesses and nonprofits; for marketing, training, PR & fundraising. While some videos are for events some go straight to the internet.
We love to tell the stories of organizations large and small.
Videos aren't just for big companies anymore – nonprofits are making use of video in their communication strategies more and more – how come?
RICH TOLSMA: We couldn't agree more that videos are useful for organizations of all shapes and sizes. This includes Non-Govermental Organizations (NGOs) and Non-Profit organizations.
Video is increasingly available to be viewed wherever you are and the cost of video production has gone down with the advent of devices and applications like the iPhone and iMovie – you can create an entire promotional video now on an iOS device such as an iPad, iPod Touch or iPhone. Cheap, and high quality. As a society we've become more accustomed to watching and listening than reading.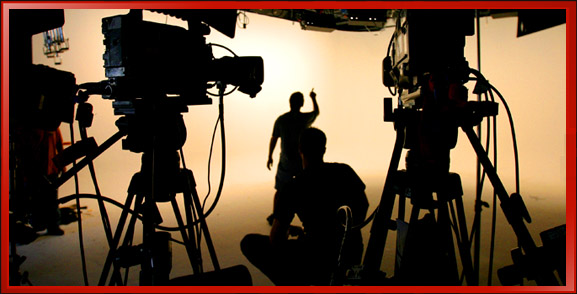 Video really is unparalleled in it's ability to bring the viewer into your world. The viewer can see, hear and feel the impact of what is being conveyed and as a result feels compelled to act.
How are online videos best implemented so they are seen? Why is there more to it than 'just hitting upload to YouTube'?
RICH TOLSMA: Where you embed your videos is just as important as what your video contains.
You don't want to spend a lot of time and money on something that gets lost in a sea of YouTube cat videos. You want your video to get to the right audience-your audience.
This can be achieved in many ways.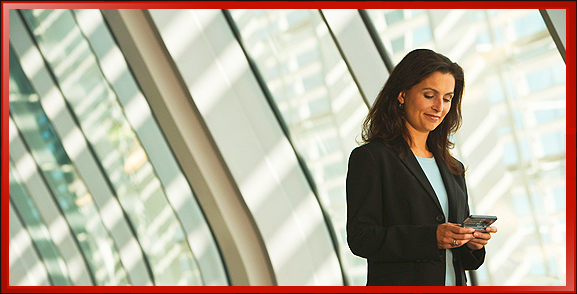 You can post your video to your group's web page, share it through Facebook, tweet about it, or use any other avenue that you're familiar with to reach your intended audience. However, the trick to going viral is not as simple as sharing a video yourself. You have to get other people posting it to expand its audience. This is the hard part, as it's tough to do without directly asking people to post your content.
The key to success is optimizing the original post. If the people who first see your video find it either entertaining or relevant, they will repost it.
What does a professional such as yourself bring to a project versus a self-shot piece on the part of an organization?
RICH TOLSMA: Sometimes a DIY (do it yourself) piece is exactly what you need. However, professionals know how to tell a story: they know how to get good pictures and good sound and know how to edit in order to maximize impact. Learning how to make a promotional video is an important skill to ensure that the video's message is clear, and the quality is decent enough for the video to stand on it's own.
The quality of a video will, in the end, reflect on your organization.
With tight budgets obviously a factor, how would you convince a skeptical organization that video IS worth it?
RICH TOLSMA: No matter how beautifully written your group's mission statement is, it will not come close to the emotion that can be conveyed to an audience by hearing you tell them why you do what you do.
The power of video images and the voices of those who are directly effected can never be adequately captured by any other medium. Each person has an amazing story.
It needs to be heard, it needs to be seen, and viewers will want to give when they feel that emotion.
How are videos with 'action shots' and 'b-roll' better than just a talking head video?
RICH TOLSMA: Having more than just talking heads is an important part of bringing people into your world. Although interviewing a subject can be informative and important when creating documentary style video, showing the organization at work or the product in action can be extremely effective.
Please give a few common mistakes that you see frequently made by newbies to video production/video marketing. How and why can these issues be avoided?
RICH TOLSMA: We've all seen bad DIY (do it yourself) video!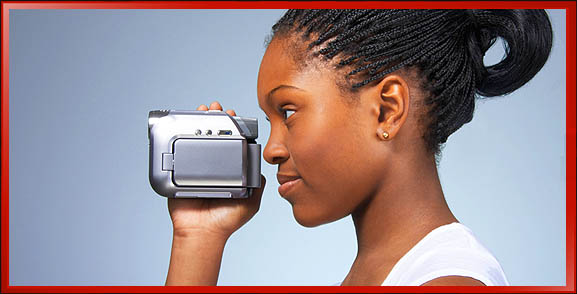 Luckily there are some things you can do to help create better quality pieces. I recommend "Top 5 Cheap Gear Must-Haves to make your very first Promotional Video article – the will make professional looking video, and there is nothing less expensive out there. A good resource.
Get good sound, that means getting an auxiliary microphone (listed in above article)
Stabilize your camera, get a tripod, and learn the basics of good composition.
And finally, know your objectives know your audience.
Then, Include only the material that helps you achieve those objectives!
What are the best way for a nonprofit to get in touch with you to see if your services are a fit?
RICH TOLSMA: Our website is www.richtolsmaproductions.com – feel free to visit! Our portfolio page has samples of our work. You will also find a link to our new cost-saving service called "Short Stories