Link Building is defined in many ways depending on how it's used for Search Engine Optimization (SEO)
Generally, it's considered a method of establishing relevant inbound links straight to your site to promote higher rankings. This results in driving more traffic to your site.
Many website owners make the mistake of assuming more links are better than few. In fact, more links can damage your website if they're poor quality. If Google sees hundreds or even thousands of extremely poor quality links all leading to your site, it may penalize you or even throw your website in the dreaded sandbox.
It is far better to concentrate on acquiring quantity links and specifically links in your industry. A few high quality links to your site will prove much more effective than hundreds of spam links that will likely damage your site in the long term.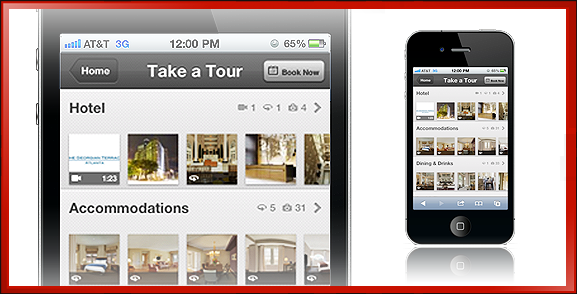 Imagine your link building campaign like you're making a spider web around your site.
If your goal is to keep your website suspended against even the most violent of winds, you will put strong links all around it. All the strands will connect to one another for added strength.
Links in your industry are closer to your centre and are therefore going to be stronger and better connected than links from websites that don't share any relevant keywords with you. The goal is to attract these industry specific, highly connected and active website links.
Link building is a major factor in a successful internet marketing campaign. Administrators of other websites will be glad to link to your site if you have good, relevant and factual content. Try contacting other website owners in your industry to request backlink exchanges. While Google has currently demoted the value of link exchanges due to its overuse, it is still worthwhile to pursue backlink exchanges and probably will remain so.
Backlink Exchanges
To get a quality backlink, you may have to ask for it. Contact the website administrator of a high quality site in your industry and introduce yourself. Let them know you value the information on their site so much that you added a link to them from your own site. If they feel your site is of any consideration, perhaps they could do the same. Be kind and use good manners. Speak to the administrator as someone you value and even look up to. They may have been in the industry a lot longer than you so they may deserve your respect.
Getting links from established sites may take some time. Make a list of the top 10 sites you want to see a link from and focus on those people first. Start contacting people and build community. One great way to get website administrators' attention is to make a Top 10 list that has them on it. These are very popular articles. People value being on them and are usually quite flattered when they are.
Using Pingback in WordPress
A different way to drive traffic to your website is by adding links to your blog posts or pages that lead to highly ranked websites in your industry. Enable the Pingback option in WordPress which notifies the website administrators you placed links to their site. This could result in a reciprocal link from their website to return the favour.
To enable Pingback in WordPress:
Go to Settings
Then Discussion (select the tick box that says "Attempt to notify any blogs linked to from the article")
Links from Posts
Links made from comment sections on posts are still fair game in the world of SEO. Although this is a common tactic used by spammers, leaving a message on a popular article can draw some small Google juice your way. Try to focus on articles in your industry and leave genuinely interesting thoughts so administrators won't trash them.
Adding comments to articles is a great way to get the attention of other people in your industry. People really appreciate it when others read their work and take the time to comment on it. If you can focus on posting comments on even a few blogs in your industry, the value will be in the human relationships you make more than the minor juice you get from the link. They may even start commenting on your blog or posting your articles through social media which will help you build your community.
Links from Database sites
A database site is where you can post an article on a subject. Database sites will reward you for your article submission with a link or two. At the time of writing, a link from a database site is currently accepted by Google and will give you juice. But the amount of juice you receive has decreased over the years.
Articles from database sites took a big hit when Google rolled out its update in 2009 and they very well could be hit again down the road. For this reason, it's advisable not to rely on links from database sites as your only source of external links.
Database sites will tend to require around 350-550 words for each article. They are quite stringent about grammar and spelling and sometimes have a 'three strikes and you're out' policy, so make sure you proof read before submitting.
When it's time to leave your link, make one of your links your keyword and the other your domain name. For example:
"For more information on porcupines (link), please visit www.porcupines.com (link)."
Come back next week for more Search strategies!