Week nine of Ellen Friedland's series 'Tips for Corporate Video Production' hosted by the New York video producer herself! Back from last week, and once a week, a new set of tips will be published on Reel Designer with a relevant tip to help you save time or increase production value on your next shoot!
Week 9: 5 Tips: Editing Deadlines & Preparing for Power Outage Emergencies
By Ellen Friedland
Bzzzzzzzzzmmmmmm. Uh oh.
We know that sound during a hurricane – or even just a bad storm. It means the electricity is about to snuff out.
Flicker, flicker…
Blackout.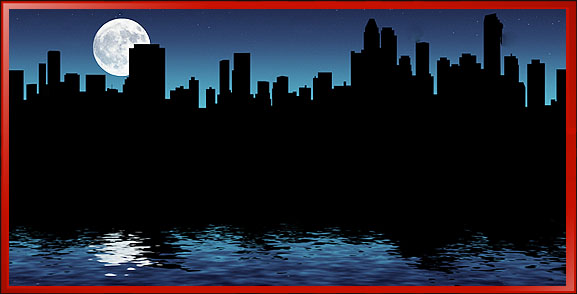 Flashlights, candles, board games. Whhhhhhooooosssshhh outside. Cozy inside. Tolerable the first few hours, maybe even fun, assuming no trees have fallen on your roof or waters flooded your dining room.
Then there is the next morning. You need to get back to work. But still no power… same story the next day … and the next week … Not a good turn of events if you are a video editor working under an imminent deadline.
Forecasts for the onslaught of Hurricane Sandy in the northeast began a week in advance. Two days before it hit shore, people started to take the warnings very seriously. In the areas predicted to be the most vulnerable, folks evacuated their homes. In other locales, supermarkets sold out of bottled water and other goods. Car tanks were filled with gas. Generators were prepped.
How many editors did the same with their works-in-progress? For a client planning to screen a final production on a given upcoming day, perhaps in some part of the country or planet spared the weather havoc, a power outage is just not likely to be a valid excuse for failure to produce.
Here are several steps that editors engaged in post production should take when severe storm warnings are posted:
1. Contingency Planning
First, come up with a plan in sufficient time before the storm hits and assume worst case scenario. Where will you go? Will you be able to work on your office computer system with a generator, or might travel to the office be unfeasible? If the latter, what equipment will you need at home or wherever you may set up shop? Laptop loaded with requisite software? Hard drives?  Mobile hotspot devices?
2. Backup, Backup… Backup!
Second, prior to the onset of the storm, make sure you copy onto hard drives all the files you will need and bring those hard drives with you.
If the power outage causes you to relocate temporarily, you will not be able to edit on your sophisticated system. In that case, you may need to rely on a simpler laptop computer into which you will need to plug those hard drives. Even if you are able to use a generator to power your bells-and-whistles office computer, keep in mind that blackouts may be predicted as a general matter, but their timing is never known.
Their sudden occurrence – or brownouts that happen when the power flickers – could cause computer shutdowns that make a mess of a timeline.  Having the pre-copied hard drives at your side could provide many "whew" moments.
3. Alternate AC Power Source
Third, have handy a generator in good working condition. The time to buy a generator is not during a storm; it may be impossible due to bad weather conditions to get to a store that sells them after the power goes out. Nor are there likely to be generators still available for sale at that time. Further, generators, like car engines, need occasional tuning – also something that requires forethought. Having a working generator ready to use as a backup power system in these emergencies is as important a piece of equipment as anything in the editing suite.
An APC unit, basically a battery backup, if connected to work station protects it from electrical surges that can occur and can give you extra minutes to save your work and safety power down if the power goes out. Instead of losing hours – or days – of work, you can safely save everything in order to more easily get up and running later. Highly recommended!
4. Long Extension Power Cables
Fourth, get hold of very long extension cords. I mean REALLY long. If you do field production work in addition to editing, you may already have extension cords in your equipment bag; if you are only involved in post, super long cords are not likely to be on your top ten list of work necessities.  Keep in mind that generators sit outside your workspace, preferably in garages exposed to open air but also protected from the weather elements. The extension cords must be stretched from the generators to the computer system inside the area where you will be working.
5. Roll With The Punches
[embedit snippet="ad1″]Fifth, relax. You have done everything you can. In these conditions, your system will not function as it normally does. If you are working from a laptop with less memory than your office desktop, rendering time may increase substantially. Emailing files may be a problem that requires creative solutions. You may have to take more frequent and lengthy breaks than usual: You may have to go on a scavenger hunt for gas stations that are open, for example, then wait on long lines to fill plastic red cans with gas to pour into the generator that is powering your work and your life. It may take longer to prepare your lunch or dinner (which, at least, you will be able to do since you can plug the refrigerator into the power cord) because you are dealing with a dearth of light as you try to prepare the food.
While you may feel more like a tortoise than a hare, remember that the tortoise ultimately makes it to the finish line.
You, too, will make it to your client's screening deadline, as long as you have prepared properly for the race!