Promotional videos have carved their niche into modern marketing.
These marketing videos convey a wide range of benefits from acting as high-end sales tools to pitching potential employees the benefits of working for a company.   Some videos are 2D animated, many include live action complete with on-screen actors speaking in front of the camera while some other videos use simple photos to get their message across.  Regardless of the video style, the final component that helps bring the message home is the use of a voice over narration track.
by JoJo Jensen
If you're not sure whether or not you want to use a narration track, here are some reasons why you should.
1. Narration is Transparent Communication
Adding narration to your video is so easy; professional narration and adds so much while never intruding or taking away from the visuals – a video producer would crazy not to have it.   While viewers watch the video, the narration effortlessly guides them through your entire message and supplies the audience with a call to action at the end.  Easy!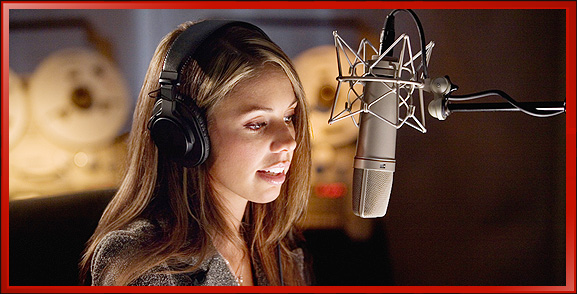 Depending on what you want your video to do – sell, inform, train – through tone, the narration track can convey excitement, professionalism, authority or all three at the same time.  Narration complements the visuals and is easy for the viewer to take in – the words just seep in without focus being pulled from the visual message. Voice over is much more effective than lines of text scrolling across the screen that the view has to read and miles beyond just having a music bed in the background.
Voice over narration is so effortless, so seamless and just so darn necessary. You are crazy not to have it as part of your video project!
2. Narration Reinforces the Visual Message
Crafting a marketing message is a skill.  There's usually so much to cover – products, services, features, benefits, etc., that it's tempting to cram too much into one video.   When you add a narration track it can do some of the heavy lifting. As you layer a voice track along with visuals, you're able to subtly reinforce your message and talk about other aspects of the product or service without having to create a visual for everything.
If your video is about tempting potential brides to use your hotel for their wedding reception, you want to showcase the services and amenities that you offer through beautiful visuals that will grab the bride-to-be's attention. And along with the stunning images, a narrator can highlight the things that aren't sexy and glamorous, but are just as vital to the success of the event. While the visual shows the happy couple cutting their cake or enjoying their first dance, the narration can reinforce the message that your event managers can handle every detail and all the couple has to do is place their deposit for their special day.
Use narration to layer and reinforce the non-visual messages to create depth to your video.
3. Narration Answers all the Hows and Whys
Explainer videos are an easy way to explain how your product or service works in a clear and concise way.  When you combine interesting visuals with easy to follow narration, you can hold on to your viewer's attention far longer than if you just have a music bed or words scrolling by on the screen.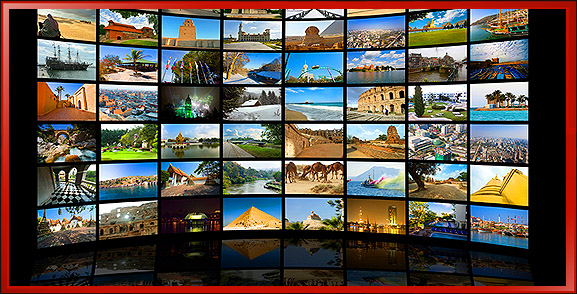 Using a narrator to explain the product gives the video two places for your viewer to focus. When you are explaining how to install a garbage disposal for instance, the narration can accompany images, verbally following along with the visual.  The narrator can also giving extra hints and tips on installation without breaking the visual, while offering more information about the product.
Use narration in your explainer video to keep your viewer focused on what they need to know and learn about your product.
4. Narration is Trustworth: the non-Salesy Selling Tool
There's a reason that HSN and QVC have on-air talent talking in depth about the products being offered.  Those people are a live version of voice over narration. They showcase the features one by one and talk about why the customer should buy the ring, or sweater, or the kitchen gadget before they sell out. Buy now!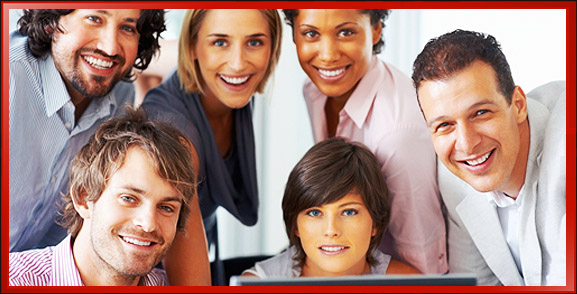 Using narration as a sales tool for your video means that the narrator can be excited about the product – and when done correctly – they will get the viewer excited too!  Having an enthusiastic (not shouty, or over the top) voice share the benefits of your product or service, and giving a regular call to action throughout the video, can propel potential clients to take immediate action.
Don't be afraid to have at least one section of your video become a sales tool and use your voice talent to convey what you want your video viewer to do next.  Buy now! Order today! Call for more information!
5. Narration is a Necessary Component for a Great Video
No pressure, but if you don't use a voice narration in your video – you are missing the boat.
All you have to do is watch a video that only has a music track to know that it is missing something. And that point is rammed home when you see a similar video that does use narration.
Narration is such a natural (and expected!) component of a video project that the finish project really isn't done until the narrator says, "Call Now" or "Ask for more information about…." Or "this concludes our training on…"
A narration track on your video will boost its raison d'etre.
Narration helps to keep your viewer focused on your message, is a simple way to convey more information about your project or service and finally gives a clear call to action at the conclusion of the video.
The video is the cake and the narration track is the icing that completes the presentation!