Not every video needs a voice over track or narration, but every production slated to use voice over should hire a professional voice over talent. Voice Over professional JoJo Jensen touches on the key benefits of choosing a pro over doing narration yourself.
The difference between hiring your assistant who "has a good voice" and a pro voice actor is the difference between someone who might get lucky and give you the sound and style you are looking for, versus the person who can give you more than what you wanted with each and every take.
There really is a big difference, and you get what you pay for.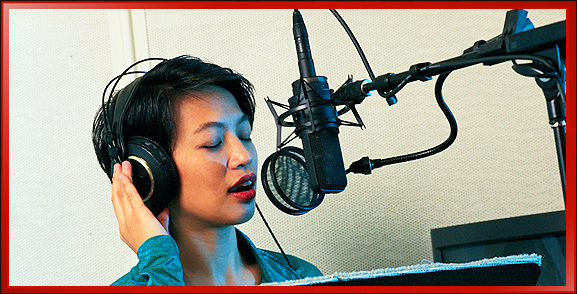 As you put together the budget to produce a marketing / online/ social media video and are deciding whether or not to add a professional voice talent to the proposal or simply voice the copy yourself or have your neighbor do it, consider these five points.
Work It: Professionals Know How to Work with a Script

Professional voice talents know how to work a script – where to smile, breath, and what to emphasize to get the most out of the copy. Pros can sound natural even when reading confusing, technical or tongue twisting text. If you hire a voice talent with their own studio, you won't even have to hear the stumbles or mistakes, you will simply get the clean, edited audio track that you can put into place. Using a professional voice talent will make your life, and the project, that much easier to complete.
The Full Scope. Pro Voice Talent Offers Wide Range of Styles
From conversational and friendly, to dry and academic, and everything in between, a professional voice talent can offer a broad range of styles and reads to choose from. Professionals can also provide an interpretation that the producer might not have thought of when they wrote the copy. A pro can point out issues with the script, sections that might not read smoothly or make sense in context, saving you time and money on revisions and reshoots.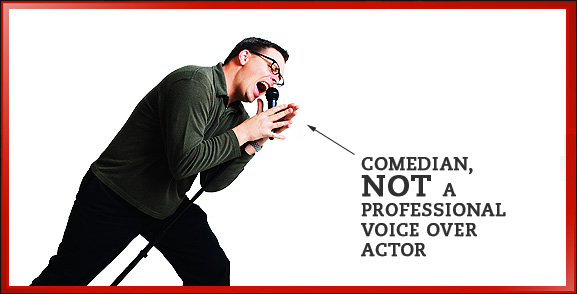 Assurance. Feature the Product/Service Seamlessly
The job of a professional voice talent is to highlight the product or service and not to draw attention to themselves. Anything that takes away from the intended message – i.e. noticing the odd sounding voice, instead of remembering the product – defeats the purpose of the project. Professional voice talents are like models – we highlight the product but don't steal the show from the real star – your client.
The Right Stuff: You Get What You Pay For

As with hiring any professional, you do get what you pay for. When producers hire professional voice talents they won't have to spend time explaining what a .wav file or bit rate is. A working pro will know industry jargon and standards, and be able to deliver what the client wants, the way they want it, in a timely fashion. Professionals will also gladly fix any of their mistakes – because that is what a business professional does. One of the business mottos that I live by is "A Happy Client is a Returning Client."
Quality Represents: Maintain Quality throughout the Production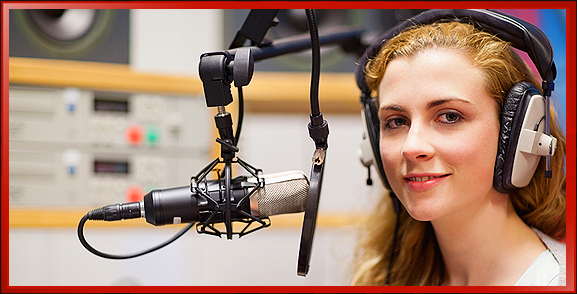 Using a professional voice adds a high quality, finishing touch to the end product. A professional voice talent can add depth to the project, leaving the audience with a clear message and an obvious call to action. The risk when hiring a non-professional voice talent is that you can ruin a visually stunning video with a sloppy voice track. You want the finished product to represent the quality of work you do so that your clients can recommend you to others with confidence.
The lasting impression should be of the product or service being offer, not the voice talking about it.
Hiring and working with a professional voice talent can be a straightforward and simple process, and is a real value-added service to your clients. The sound of a friendly, confident voice explaining a product or service promotes trust, becoming the staying power to a well produced marketing piece!