Learn from the basics of Double Diamond design model to all the most important tools used at various stages of UX design process.
In the context of a team, a Product Designer or UX Designer is expected to participate in the complete product development process, from defining the problem to presenting the product concept, which includes a high-fidelity prototype.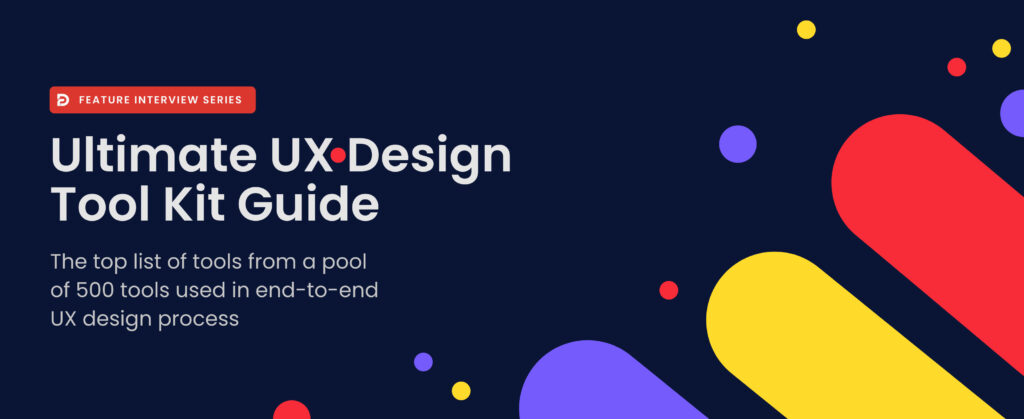 You will need a variety of resources.
You will require different tools with the first option: pen and paper to understand the process. Digital tools are the second available option. Many 'best tools available in the market' type articles are available online, but they focus on a certain feature or function. A collection of some of them was my goal, organized according to the phases and critical parts of the double diamond process.
For those who don't know what is the Double Diamond design model. Kindly go through the below points to properly understand the Double Diamond design model.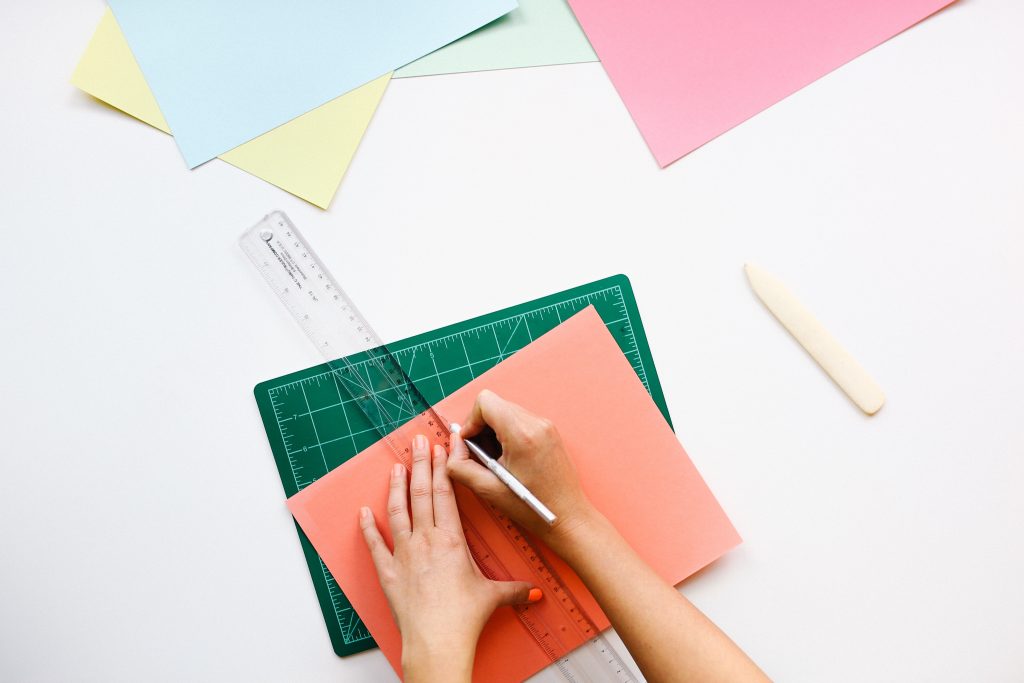 Discovery, Definition, Development, and Delivery are the four steps of the official Double Diamond design model. Designers can use this map to organize their thoughts and improve the creative process by using these steps.
It's critical to remember that this is not a linear model. Innovative thinkers are urged to bounce around between these stages to gain an in-depth understanding of the issue at hand and how they might solve it or enhance an existing solution.
Discovery: Gathering Data
The Double Diamond model's initial step is to identify all the variables influencing the problem and its possible solution. Companies typically begin this process by defining their problem, outlining their hypothesis, and identifying ways to gather further information.
In this step of the Double Diamond model, the goal is to identify and contextualize the actual issue or opportunity at hand. Map out the playing field like an expedition. Researchers found that encouraging employees to consider every option for solving a problem was critical to achieving the highest creative problem-solving level.
Market research and user testing are regular occurrences at this point. Among the findings of the Council was that all companies were user-oriented, which means that they prioritized the interests of their customers.
Definition Stage: Filtering Through Data and Sign-Off
The defining stage of the Double Diamond model follows the first stage's data collection.
The British Design Council observed that many organizations conveyed their findings from stage one to upper management for an official corporate sign-off, which seems to be deemed as jumping the gun. The Double Diamond model encourages you to take your time when it comes to step two.
To avoid wasting time and money, it's best to keep your results to a minimum and avoid sharing them with others. In the Double Diamond approach, the definition step entails going through and elaborating on all of the data you gathered in stage one. Finding bottlenecks or wasteful resources, spotting hidden possibilities, and creating an anti-do-not-do list are all examples of this (called no-gos).
At this point, the project's definition stage tries to elaborate on the many components, ensuring that everyone understands the project's context (internal and external) and what is within the company's capabilities. Before designing anything, designers need to consider the company's financial status as well as its resources, logistics, and current market situation.
The double Diamond model's defining stage is essentially a sorting process for the concepts and data gathered in stage one. Sets the stage for product development, evaluates the feasibility of what may be achieved, and examines how this project aligns with the company's identity.
The final step in the definition process is the approval of the company. This is when the project is either thrown out or given the necessary funding and resources to continue.
Development Stage: Start to Design
"Implement" is Microsoft's term, while "Design" is Virgin Atlantic Airways' term. In the Double Diamond model, this stage must signal the beginning of the actual design process, the actual creation of the solution to the challenge outlined in stages one and two.
The development stage necessitates a great deal of collaboration among several departments, including the designers and the engineers, developers, and other specialists needed for the project.
The ability to solve problems more quickly is a significant benefit of this stage of development.
Imagine a team of product designers working together to create a new product. Everything goes into production, but there is a hiccup in the road when it does. The company's manufacturing facility isn't set up to produce that new product while also sustaining current output levels for previous items in its line. Who'd have thought it? Yes, that's right. Anyone working at that facility would've known.
The double diamond model is the basis for young creative workers.
As you can expect, at this point in the model's evolution, the focus shifts to the use of development methodologies by all organizations.
It was found that each company in the study had a favored method. There is a lot of creative thinking and brainstorming involved. That all methods have the same goal of making appropriate use of prototype tools and delivering a working solution is critical. You can cut down on the number of prototypes needed and the number of issues uncovered during testing by involving diverse departments in the design process.
Double Diamond model testing and feedback is typical throughout the whole development process, according to this study. "Eat your own dog food" is Microsoft's mantra for designers, who are encouraged to put themselves in the shoes of the end customer by using their own products. A professional app prototyping tool is essential for making rapid and efficient design modifications.
Delivery Stage: Validate, Test & Launch
In the last phase of the Double Diamond model, the product is officially approved for production, and it is then launched into the market. The final stage of testing is a final examination of the product to ensure that it is free of defects. Tests against any applicable regulations and legal standards, as well as damage and compatibility testing are common. Companies also utilize this step to evaluate the influence of the design on consumer satisfaction in order to measure the value of good design for the brand.
There was a strong emphasis on feedback loops by all of the companies in the research. Each company approached this differently, but the lesson here is clear: this was a window for ongoing development on the product. When a product is released, your job as a designer isn't over. When your product is out in the world, it's only a matter of time before you have to listen to your customers and incorporate their feedback into every new design iteration. Instead than racing to launch, focus on improving your product.
But even though I had hoped to include the most commonly cited 2021 tools, this list is just a pool and does not reflect the quality of the tools in any area. Individual web-based tools predominate here.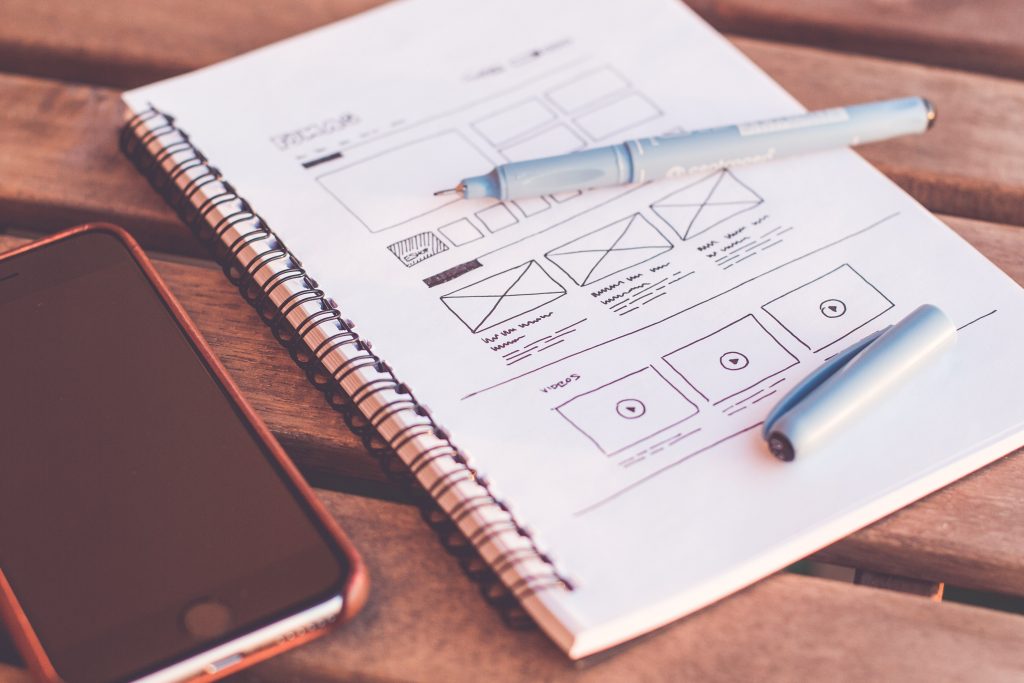 Who knows if it's any use at all. Using Figma and plugins is all you need to get started. If you have Adobe Creative Cloud, you're all set. As new features and plugins are created and integrated into the "ultimate tool," many people hold this idea to be true. It appears that the industry is also migrating towards a few plugin-fueled ecosystems, forming communities centered around specialized integrated prototypes, whiteboards, or research toolsets. UX research and testing, vector graphic editing software, video editors that include screen recording, etc., have become more and more integrated. The borders of the tools have also become blurred as a result.
Using a handful of these integrated ecosystems makes sense from a practical and monetary perspective for the structuring of your work. It is also a part of the economic model of software businesses to keep designers within their own ecosystem. However, as a philosophy, openness and flexibility could be of equal importance to a designer. Tools that are linked together can save time, but that doesn't mean that if one is good, they're all better than the competition.
Many project management and prototyping technologies are intertwined in the context of a company's operations. Even so, your options aren't completely limited. Otherwise, or if you are an independent contractor or freelancer, you are free to use whatever tool you like. That which you make and when stock is used is clearly determined by your educational and professional background and expertise. You will be able to design your icons and illustrations more easily if you have a graphic design background. You will utilize your own images instead of stock photos if you have an interest in photography.
Using free or paid tools was the same to me. This is for two reasons. However, many commercial tools also provide a free plan, such as a trial version or a limited-functionality version, for users to check out. On the other hand, it is up to each individual to decide whether or not to pay for a paid service or stick with the freebies. Each of the double diamond's components is likely to have a slew of free tools available to you. The operating system was also left out of the equation. I didn't make a distinction because many technologies could be applied to both desktop and mobile designs.
The four steps of the double diamond are commonly used to categorize the integrated tools. My apologies if some tools were not mentioned in the correct location. Perhaps some of my methods weren't put through their paces in a way that made sense in the context of the double diamond. At each level, there are a number of different tools that you can employ.
I'm referring to a method or template, not a specific tool, to complete the double diamond process. Some tools are better suited to UI design than others. Since I'm discussing creating a digital product from start to finish, I'll classify these activities as part of the user experience design process. Neither your perspectives nor practical experience is necessarily reflected in the rankings commonly publicized on tools.
The only thing that saves you is your own painstaking research.
UX-like tools are infinite, and designer communities have made a huge and quickly expanding contribution to tools. Thus, my collection of stand-alone tools is merely a tiny fraction of the Milky Way. Nevertheless, Please do take what you learn from this post and build your toolkit. Treat it like a starter. In other words, get motivated to encourage others.

Prior to diving into the issue, you may require teamwork tools.
Tools for Product Design Project Management
Agile project management teams make use of these.
Some of the popular project management tools are as follows:
Tools for Product Design Communication
Some of the popular communication tools are as follows:
Tools for Product Design Icebreaker
This may sound ridiculous to include in this section, but there are a variety of instances in which you will need to engage with unknown stakeholders during a project. Additionally, it can be beneficial during the initialization phase of certain research methods.
Some of the popular Icebreaker tools are as follows:
Tools for Daily Daily-Stand Up Meetings
Some of the popular Daily stand-up tools are as follows:
Tools for Managing Time Zone
Multiple time zones may have to be taken into consideration by remote collaborative teams. An online meeting planner, email scheduler and local time tracker are some of the most common features.
Some of the popular Time Zone tools are as follows:
Time finder
Time Zone Converter
iPhone World Clock Settings
World Time Buddy
Boomerang
World Clock Meeting Planner
Timezone.io
Klok (iOS)
Tools for Collaboration
Covid19 accelerated remote work and even cross-border collaboration, giving these types of solutions a boost.
Some of the popular Collaboration tools are as follows:
Whiteboard Plugin for Adobe XD Whimsical
Miro
Session Lab Mural
Concept board
Fresco
InvisonAppFreehand
Confluence
Figja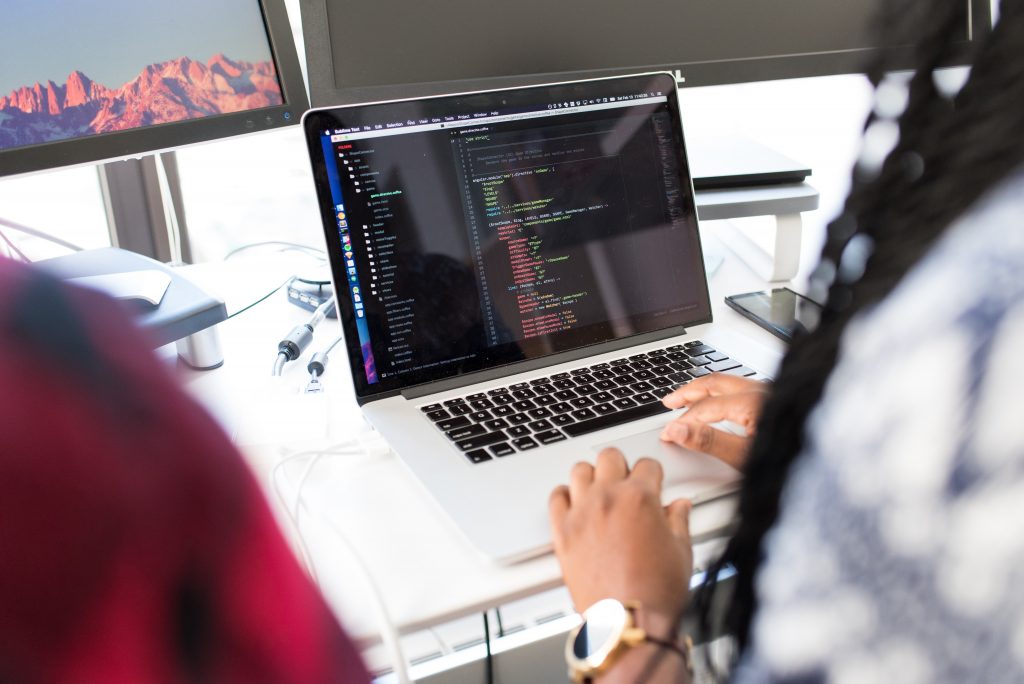 Now, Let's see the Tools which come under the Discover segment.
Tools for UX Research
It is clear whether the method is quantitative or qualitative. Qualitative methodologies have lately gained prominence in UX research.
There are a number of instruments that can be employed in various stages of the research process. As an example, of course, and not as a rule.
Some of the popular UX Research tools are as follows:
It is clear whether the method is quantitative or qualitative. Qualitative methodologies have lately gained prominence in UX research. There are a number of instruments that can be employed in various stages of the research process. As an example, of course, and not as a rule.
Hotjar
Kissmetrics
Lookback
Maze
Miro
Mixpanel
Mouseflow
Optimalworkshop
Qualtrics
Reduct.Video
Typeform
Usersnap.com
UserTesting
UserZoom
Tools to Identify the Problem
With the help of approaches and tools, you must identify the problem and write a problem statement. Why? In order to keep the project on track and make it crystal apparent what has to be done during the discovery phase and what is outside of its scope, the problem statement should provide a plain description of the issue. Templates, diagrams, charts, and collaboration or workshop tools are the most commonly used tools.
It is important to explain and convey the problem's context to the stakeholders of the project in order to secure their support. The principle of first identifying the ideal state and then explaining the gaps could be followed. As a result, the issue manifests itself. Finally, you can come up with a solution to the issue.
Some of the popular tools to identify the problem are as follows:
Nassi-Shneiderman diagrams, Concept board, Figma, Fishbone Diagrams , problem visualization exercises, pseudocode which are used in conjunction with structured programs.
Primary Research
It's all about conducting direct user research.
Recruiting Participants for UX Research
In any situation, there are two types of cases.
1.It is sufficient to recruit from a familiar user base. Access to an existing product's user database is required for this, or participants must be recruited from within the organization. You can also enlist the help of loved ones and close friends.
2. Preference should be given to Unknowns in the process of. Posting on social media sites like Linkedin, Facebook, Reddit, Craigslist, and Ethnio is the most convenient method. As long as you have a separate, considerable budget for this, or it is justified by any professional or other consideration, you can collaborate with an agency or a panel company to do this research. It's also possible to look into user testing tools.
Tools for Analytics
Analytical tools are used during both the UX research phase and the finished form of hi-fi prototype testing.
Numerous analytical tools incorporate support for numerous analytical methods.
Some of the popular Analytics tools are as follows.
Mixpanel
Kissmetrics
Hotjar
Google Analytics
Tools for Heatmaps
In order to have a better understanding of how your website is being used, you can use a variety of different heatmaps. However, there are industry-specific heatmap tools available.
Some of the popular Heatmap tools are as follows :
Attention Insight
Clicky
Contentsquare (Clicktale)
Crazy Egg
FullStory
Google Analytics
Hotjar
Inspectlet
Lucky Orange
Mouseflow
Plerdy
Ptengine
Smartlook
Visitor Analytics
VWO
Tools for User Interface Usability Testing
Some of the popular Usability testing tools are as follows:
Bugwolf
FitNesse
Google Hangouts
Google Meet
Hotjar Session Recording
Koncept
Loop11
Maze
MechanicalTurk
Morae
PingPong
UsabilityHUB
Userlytics
Usertest.io
What users do
Zoom
Tools for A/B Testing
Google Analytics Experiments
Google Optimize
Omnicovert
Optimizely
VWO
Tools for Tree Testing
Helio, Physical paper or pen, Proven by Users tree testing, Treejack (Optimal Workshop), Userlytics, UserZoom, uxarmy, UXtweak.
Folder clicking is the most cost-effective digital variant. There are many different ways to organize files and folders in a file manager like Windows Explorer.
Another option is the construction of interactive site maps in some web editors, while some HTML prototypes use tree widgets.
Tools for Screen Recording Apps
Some of the popular Free screen recorders are as follows:
AZ Screen recorder
CamStudio
Ezvid
Free Cam
Free Screen Video Recorder
OBS Studio
Quicktime (iOS)
ShareX
TinyTake
Zappy (macOS)
Some of the popular Paid screen recorders are as follows:
Camtasia
Filmora
FlashBack
Hotjar Session Recording
iSpring Suite
Loom
Movavi Screen Recorder
My Screen Recorder Pro
Reflector
Screencast-O-Matic
Snagit
Tools for User Diary Studies
Teamscope
WhatsApp
OneNote
dscout
MetricWire
Indeemo
SurveySignal
LifeData (health care)
Google Sheets
iFormBuilder by Zerion Software
Tools for Social Listening
Buzzsumo
Digimind
YouScan
Awario
Meltwater
NetBase
Mention
Cyfe
Synthesio
Reputology
Falcon
Zignal
BrandMentions
76Insights
ReviewInc
Socialbakers
Keyhole
Sprinklr
Talkwalker
Brand24
Hootsuite Insights
Agora Pulse
Brandwatch Consumer Research
Sprout Social
Tools for Surveys
Google Forms
Hotjar Incoming Feedback
Hotjar Surveys
HubSpot
Jotform
ProProfs Survey Maker
Qualtrics
QuestionPro
Question Pro
Refiner
SoGoSurwey
SurveyAnyplace
SurveyLegend
SurveyMonkey
SurveySparrow
Teamscope.
Typeform
Usabilla
Zoho Survey

Tools for Secondary or Desk Research
Qualitative and quantitative aspects are also possible.
Tools for Eye Tracking Software
Hawkeye
Gazepoint
Loceye
RealEye
EyeQuant
Sticky
Lumen
eyezag
Tobii
Uniphore (Emotion Research Lab)
Eyetracker
Element Human
EyeSee Research
EyeSee Research
Eye Square
Cool Tool
Tools for UX Research Note Taking
Airtable
Evernote
Dovetail
Notion
Reframer
Google Docs
Tools for Managing User Interviews
Airtable
BigBlueButton
BlueJeans Meetings
Calendly
Cisco Webex Meetings
dscout
Google Meet
GoToMeeting
Lifesize
Livestorm
Lookback
Microsoft Teams
PingPong
Skype
U Meeting
User Interviews
Userzoom
Zoom
Tools for Focus Groups
Qualitative research is the focus of this method. Group recruitment, audio/video recording and transcript, and templates for alternative techniques to Q&A are all included in this collection. Only a sound approach, a competent moderator, and an attentive observer are considered here.
Key points and themes from any exercise or topic; follow-up questions, ideas and insights "light bulb moments"; anything else relevant (body language, passion/anger etc.) should be noted by the observer(s) in the notes.
The final product of the investigation is a summary of the findings. To aid in your writing, focus on the following keywords: words, context, consistency, frequency of participation, intensity, and specificity.
Focus groups are most often conducted in a Q and A format. Alternatives, such as making choices from a list of options, list-creating, fill-in-the-blank exercises, fantasy/daydream exercises, picture-drawing, role-playing games, and card-sorting, may be necessary for variety. Templates and tools may help with this.
Tools for Audio and Voice Transcriptions
Audiate
Descript
Otter.ai
Otter.ai Zoom integration
Reduct
Rev
Temi
Tools for Word Cloud
Abcya
Jason Davies' Word Cloud Generator
Monkey Learn World Cloud Generator
TagCrowd
WordArt.com
WordClouds.com
Insert Image of define
Now, Let's see the Tools which come under the Define segment
Tools for User Journey
In reality, prototype tools often incorporate user journey aspects that are linked to or included as a feature of their whiteboard solution, which is the general trend for UX research tools.
The 'AS-IS' and 'TO-BE' journeys are supported by the same tool/template. The Define section of the diamond contains the AS-IS journey, whereas the IDEATION part contains the TO BE journey.
Some of the popular User Journey tools are as follows:
Acoustic (formerly IBM Journey Designer)
Canvanizer
Custellence
Evolt
Gliffy
Indeemo
LucidChart
Mapovate
Omnigraffle (iOS)
PowerPoint
Smaply
Totango
Touchpoint
UXPressia
Visual Paradigm
Whiteboards Tools for User Persona Creation
Personapp
Akoonu
Reframer
Xtensio
Uxpressia
Smaply
Live Persona by Delve AI
Mnemonic AI
Up Close and Persona
User Forge
Make My Persona by Hubspot
McorpCX Persona
Userbit-User Personas
Bootstrapped Customer Persona Template
Buyer Persona Templates.
Tools for Affinity Diagram Creation
Creately
Canva
Mural
Smartdraw
Praxie
Lucidchart
Miro
Lucidspark
Figma
Invision Freehand
Online Visual Paradigm
Tools for Taks and Jobs To Be Done
In the absence of a theoretical framework, the two most prevalent techniques to define a subject are ODI: Outcome-Driven Innovation.
The blueprint for the Switch is the Switch timeline and the 4 Forces matrix, in which two forces impede change and two support a new decision.
It is possible to sort your observations on activities using a job story canvas or a job map while you are using ODI. An action can be improved by breaking it down into its component parts. It is your product that covers the job that needs to be done to achieve the desired result in the job tale.
Mural, Infolio, Figma, Attest, Concept board, examples: Miro, JTBD, you most likely find JTBD templates as a part of integrated research or whiteboard tools.
Tools for Storyboard
Boords
Canva
FrameForge
MakeStoryboard
Miro Storyboard Template
Mural Storyboarding Template
PanelForge
Plot
PowerProduction Software
Storyboarder
StoryboardThat
StudioBinder
Toon Boom
Visme
Tools for Empathy Map
Empathy maps are templates that can be found in places like the community area of integrated prototyping tools or as part of a digital whiteboard.
Some of the popular Empathy map tools are as follows:
Conceptboard
Creately Empathy Map Templates
Dribble.
Figma Empathy Map Templates
Invision Empathy Map Canvas
Miro Empathy Map Template
Moqups Empathy Map Template
Mural Empathy Map Canvas Template
Insert Develop image
Now, Let's see the Tools which come under the Develop segment
Tools for AI
Coggle.it
Dyno mapper
Excel
Flowmapp
Google Adwords Suggestion Tool
Jesse James Garrett
LovelyCharts
Lucidchart
Microsoft Visio
MindManager
MindMeister
Miro
Nick Finck Stencils
Omnigraffle
Own Search Results
Pen and paper
Powermapper
Powerpoint
Sharepoint
Smartdraw
Treejack
UI8
Visio Stencils
Xmind
Xtreeme Sitexpert
Tools for Card Sorting
KardSort
Maze
Miro
MURAL
OptimalSort by Optimal Workshop
Proven By Users
Trello
UserBit
Userlytics
UserTesting
UserZoom
UXArmy
UXTweak
Whimsical
xSort
Tools for Product Feature Prioritization Ranking
Methodology frameworks, rather than technical tools, are what aids in the selection and prioritization of future projects. All methods have both advantages and disadvantages. In agile development initiatives, some are used. The following frameworks, along with examples and templates, are among the most extensively used:
Buy a feature
Cost of Delay
Kano Model
Priority (Planning) poker
Priority Scorecard (The 100 dollar test or cumulative vote)
Product Analysis
RICE
Story mapping
The MoSCoW Method
The Product Tree
Value/Impact vs. Effort Matrix
Tools for Low-Fidelity Wire-framing
Whimsical
Omnigraffle (iOS)
Marvel
Balsamiq
Miro
Sketch (macOS)
InvisionApp
Figma kits
Tools for Flowchart
Cacoo (intuitive)
ConceptDraw Diagram
Creately (price)
Draw.io (price)
Edge Diagrammer (Windows)
EdrawMax (features)
Gliffy (beginners)
Lucidchart (overall)
SmartDraw (developing)
Visio (Power Windows users)
Tools for Crazy 8 Design Thinking Workshops
Conceptboard
Figma example
InVision Freehand
Limnu
Lucidspark
Miro
Mural
Stormboard
Whiteboard (Physical)
Insert delivery image
Now let us see the list of tools in this final segment of Delivery
Tools for Motion and Animation Creation
KeyShot
Animiz.
Animaker
Modo
Moovly
3DS Max Design
Cinema 4D
Autodesk Motion Builder
Vyond (Goanimate)
Harmony
Blender
Moho
Adobe Photoshop
Adobe Animate
Cartoon Animator 4
Adobe Character Animator
Adobe After Effects
Renderforest Video Maker
Autodesk Maya
Clip Studio Paint
Synfig Studio
Open Toonz
Tools for High Fidelity UX Mockup Creation
Artboard Studio
Dimmy.club
Magic Mockups
Media Modifier
Mockup.Photos
MockupBro
Mockuper
MockuPhone
MockupsJar
Placeit
Printful
Renderforest
Smart Mockups
Threed.io
Vexels
WoFox
Tools for Fonts
You've seen a great font in the real world and want to utilize it in your design. You only want to view a few random fonts and how they compare to each other. For example, prototyping tools do not provide hover-over previews or other basic and rapid previews. You're not interested in creating a font, so you want to download a missing one as quickly as possible. Font recognition, a quick visual check to see if a font type exists, font selection from a library, and the creation of new fonts are all viable options.
There are types like below
Web-based font recognition
Image-based font recognition
Questionnaire-based font recognition
Free Font Viewers
Fontster
Dp4 Font Viewer
FontViewOK
TypeFacer
Font Manager
Font Viewer
AMP Font Viewer
CPS Font Viewer
Free & Easy Font Viewer
Font and Typography Sources
1001 Free Fonts
Abstract fonts
Artill
Creative Market
DaFont
Fontasy
Fontfabric
FontSpace
Font Squirrel
FontStruct
Glukfonts
Google Fonts
Lost Type
MyFonts
Neogrey
The League of Movable Type
Tools for Icon and Iconography Creation
Icon generators
Adobe Illustrator
App Icon Generator
Brand Crowd
Favicon Generator
Graphicsprings
Greenfish Icon Editor Pro
ICO convert
Iconion
IconsFlow
Junior Icon Editor
SimplyIcon
Softorbits
Venngage's Icon Maker
Vivid.js
Icon and Glyph Sources
Iconshock
Iconstore
Pngtree
Flaticon
Icons8
Iconfinder
Freepik
Human Interface Guidelines (iOS)
Material Icons
Tools for Photo Managemnet
Adobe Stock Free Collection
Gratisography
Morguefile
Pexels
Picjumbo
Pikwizard
Pixabay
Rawpixel
Reshot
Stockvault
Unsplash

Tools for Removing Backgrounds from Photos
Sometimes, all you want to do is erase the backdrop of a photo with a single click.
Mobile photo background removers
Auto Background Changer & Background Eraser
Background Eraser
Photo Background changer-Backgrounds Remover Editor
Remove BG — Background Eraser & Background Editor
Ultimate Background Erase
Free desktop photo removers
Adobe Photoshop (paid)
Adobe Spark
ClippingMagic
Fococlipping
Fotomix
GIMP
Photoscissors
Picture Cutout
piZap
Tools for Illustrations
Absurd Illustrations
Amigos
Artify Illustrations
Blush
Control Illustrations
Custom Illustrations by Design Pickle
DrawKit
Flow Lava
Freebie Supply
Freepik
Humaaans
illustation
Illustrations. design
Illustrations by Icons8
Interfacer
Ira Design
ManyPixels
Minty
Oh My Startup Illustrations
Ouch!
Storyset
unDraw
Tools for Design Systems
It boils down to a choice between two scenarios. If the organization or customer has its own design system in place, or if one of the most widely used design systems is required, then that is an option. When you're developing a new product, it's likely that you don't have time to create your own user interface. It's all up to you if you want to design and assemble your own components.
Colour palette, typography, form components, navigation components, CSS code, HTML code, and usage instructions are typically considered to be the most significant features of design systems. There's a good chance you've heard of these:
Adobe Spectrum
Airbnb Design
Akveo Eva Design System
Ant
Apple Human Interface
Atlassian Design System
Audi Design System
BuzzFeed Solid
Clarity
Google Material Design System
Guidelines
IBM Carbon Design System
Liquid
Mailchimp Design System
Microsoft Fluent Design System
Salesforce Lightning Design System
Shopify Polaris Design System
Uber Design System.
Tools for Graphics Editor
Blender
Daz 3D
Easelly
Infogram
DesignWizard
Krita
Klex
Vecteezy
SketchUp
Visme
Canva
Inkscape (free)
GIMP (GNU Image Manipulation Program)
Vectr
Picmaker
FixThePhoto
Sketch
Affinity Designer
Gravit Designer (free)
SVG Edit
Setka Editor
Adobe Illustrator
Adobe InDesign
Adobe Photoshop
Adobe Spark
Designhill Studio
CorelDraw Graphics Suite
Tools for High-Fidelity Prototyping
Adobe XD
Axure RP
Figma
Framer
InVision Studio
Marvel
Mockplus
Origami Studio
Principle (macOS)
Proto.io
UXPin
Webflow
Tools for Testing and Validation
For testing, we can rely on the analytical tools described in the UX Research section. Hence, I focus on the accessibility checker alone.
Tools for Accessibility checker
accessiBe
Accessibility Checker by CKSource
Accessibility Developers Tools by Google
Accessibility Insight
Accessibility Valet
Accessible Name & Description Inspector
AChecker — Accessibility Checker
aDesigner
ARC Toolkit
aViewer (Accessibility Viewer)
aXe
Colour Contrast Analyser
Crownpeak Digital Quality Management
Cynthia Says
DevTools
Dynomapper
EvalAccess 2.0
Functional Accessibility Evaluator (FAE)2.0
Inspector Sidebar (Firefox Accessibility Extension)
Intent Based — Accessibility Checker
JAWS
Lighthouse Dev Tools
LT Browser
MAGENTA — Multi-Analysis of Guidelines by an ENhanced Tool for Accessibility
Monsido
Sa11y
Silktide
Siteimprove
SortSite
TAW — Test de Accesibilidad Web
Tenon
UsableNet AQA Testing Platform
WAVE
Web accessibility by Level Access
Web Accessibility Toolbar (WAT) for IE
Tools for Design Hand-off
Abstract
Adobe Creative Cloud
Avocode
Figma
InVision Inspect
Marvel Handoff
Mockplus Cloud
Sketch
Sympli
UXPin Handoff
Zeplin
Tools for Presentation
Beautiful.AI
DocSend
FlowVella
Google Workspace
Keynote
Pitch
PitchPages
Presentations by Canva
Prezi
Quip
SlidesCarnival
SlidesPPT
Slidev
Templatesby24slides
Tools for Video editor
VideoPad
Openshot
VSDC
Shotcut
Lightworks
Hitfilm Express
Movie Maker Online
DaVinci Resolve
Tools for Sound & Music
909 Music
Addictive Tracks
Artlist
Audiio
Audioblocks
Audio Jungle
Audio Network
Ben Sound
ccMixter
Envato Market
Epidemic Sound
Free Music Archive
FyrFly (SongFreedom)
Incompetech
Jamendo
Marmoset
Moby Gratis
Musicbed
Music Vine
Musopen
Pond5
PremiumBeat
Ricall Express
SoundCloud
SoundStripe
The Music Case
Tunefruit
YouTube Audio Library
Tools for Portfolio
To a lesser extent, companies who recruit designers are asking for a PDF portfolio, but they want to see examples of your work online instead. In order to avoid draining your resources, it's a good idea to limit yourself to a few places.
You can use LinkedIn, YouTube, Medium, Behance, Dribbble, or a personal website.
Comment on What We Missed
Whatever I've missed, please share below!
About the Author:
Jay is a Sr. Associate – Marketing at Techved. Jay's 5+ years of experience in the field of user experience design and marketing skills which is what keeps him going.