As a film professional, why is important that an immediate level video producer have decent gear – not beginner gear, but doesn't need full-on film-gear?
Karl Schoepp: It is important for a serious video producer to invest in quality equipment rather than cheap beginner gear or knock-offs. Beginner gear often won't last, can be dangerous, or won't give you the results that you wished for. And since it is cheap, it will be just a matter of time till it breaks – embarrassing when on set!
Beginner gear can also waste time as it doesn't often work as seamlessly as higher quality equipment. For serious video producers, time is very much of the essence when shooting. "Full-on film gear" is not practical for most intermediate video producers, as either it is too expensive or similar results could be achieved with intermediate gear.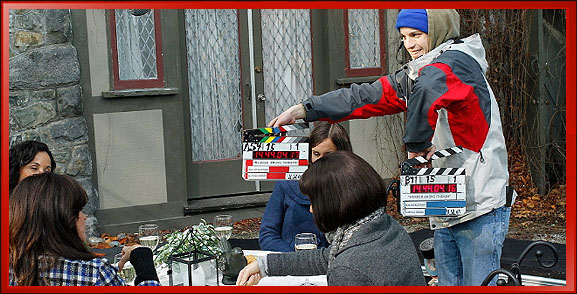 Another reason to stay away from full on film gear is that this equipment is often designed to be used by a crew of multiple persons. A shooter in a one man band situation may find full on film gear too much to deal with on their own.
Furthermore, to quote Guillermo Navarro ASC, AMC: "It is not about the camera, it is not about the lens. Those are tools. Tools aren't what make your film great, it the vision that you have, equipment is irrelevant".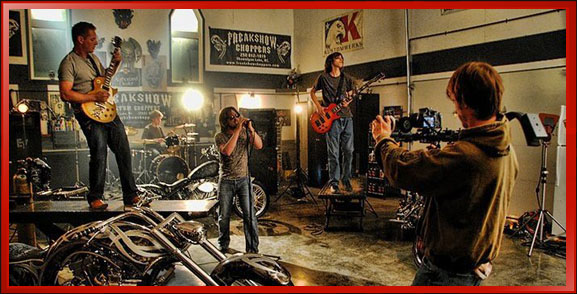 In the end it is up to the video producer to create quality content; just because a shooter's gear is good, doesn't mean their footage will be. It is important as mentioned above, to not by cheap gear for the producer's own convenience – don't skimp on the tripod you purchase!
Buying intermediate gear will allow you to focus on creating high quality content without breaking the bank, or wasting time worrying about, fiddling with, or repairing your cheap gear!
What is camera slider, and how is it effective in creating high-end shots?
Karl Schoepp: Number 1, I recommend a Camera Track Slider, also known as an overkeeper, is a device that mimics a dolly that you typically mount on your tripod between the head and the legs. A slider is effective in creating high-end shots because it adds movement to the scene and gives you higher production value.
The use of a slider can also be more visually appealing than a locked off shot. Furthermore, you can also use a slider such as you would use a dolly, to follow the movement of your subject.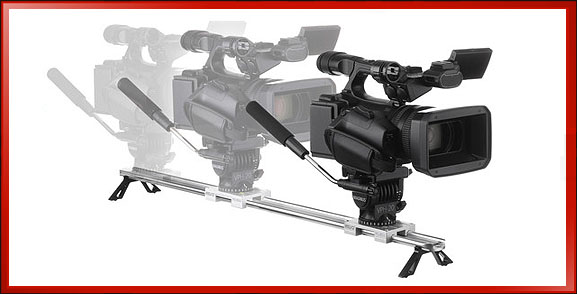 Obviously, the benefit to a slider versus a dolly is that the slider is much smaller and lighter making it easier to manage and transport. It is also typically more economical than a dolly would be. If considering a slider it is important to invest in a well made product as a lower quality sliders tend to be prone to jerkiness, breaking or can tend to be difficult to set up for use with your tripod. Prior to purchasing, insure that the slider you've chosen will work with the tripod that you have.
Slider Example: Greg Martel, Habourview Mortgages Promotional Video (As Co-Director of Photography): http://www.youtube.com/watch?v=SfwX2Yx8s_A
For a video producer, what is good lens you'd recommend?
Karl Schoepp: Number 2, I recommend that every DSLR or interchangeable lens video producer invest in a 50mm prime lens as soon as they are able to. Regardless of the camera system that you use, you should be able to find a very fast, affordable 50mm f/1.8 Lens will greatly add to the quality of your work and add to the ease of shooting in low light situations.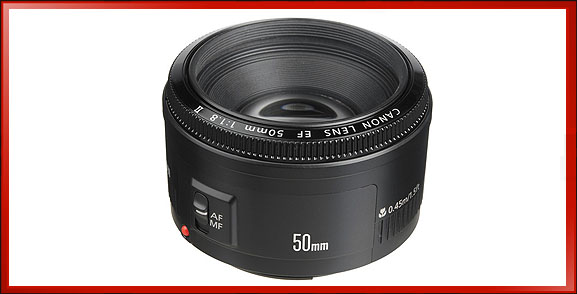 A lens with a lower minimum aperture (fast lens), for example f1.8, will allow more light to reach the sensor of the camera than a lens with a higher minimum aperture. For example, a lens with a minimum aperture of f2 will let in two more stops, which is equal to four times the amount of light than a lens that has a minimum aperture of f4.
Being able to shoot with less light is a huge advantage, because you may not be able to bring lighting equipment, or you will be able to shoot longer until darkness. Selecting a lower minimum aperture will also allow the shooter to create a more cinematic look using a shallow depth of field. Put into simple terms this means that a lesser percentage of the image is in focus. On the contrary, a higher minimum aperture will cause a higher percentage of the image to be in focus.
An example of a shallow depth of field is provided in the project I was part of below:
Cole Grifter Habit Music Video (As Director of Photography): http://www.youtube.com/watch?v=FaiaMdaO4dM
What do you love about being a film and video producer and what drives you – why do you love this industry?
Karl Schoepp: I am a professional gaffer, lamp operator, camera operator and director of photography based out of Victoria, BC Canada. I attended Capilano University's Cinematography for Film and Video certificate program in 2009, and have attended dozens of workshops related to my field.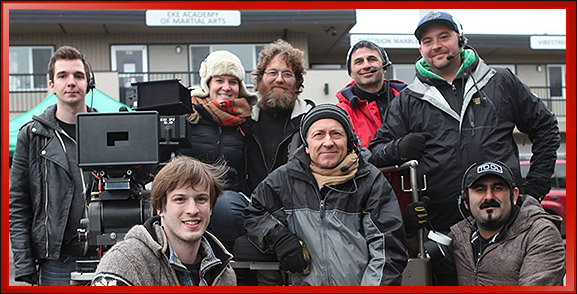 As a gaffer, I also currently own a lighting and grip package with 35 lighting fixtures. In 2014, I worked on a CBC TV Winter Olympics featurette as a camera operator at the Whistler Sliding Centre in Whistler, BC Canada.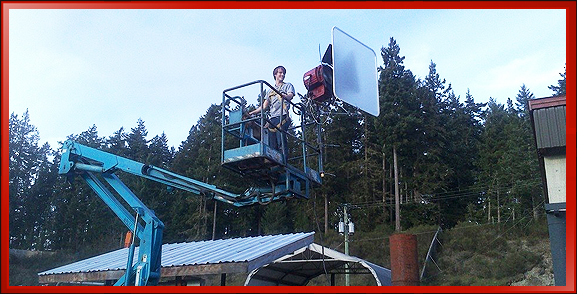 Not long ago I had the opportunity to work as a Lamp Operator on Gourmet Detective (MOW), Un-real (TV Series), The Descendants (MOW), Gracepoint.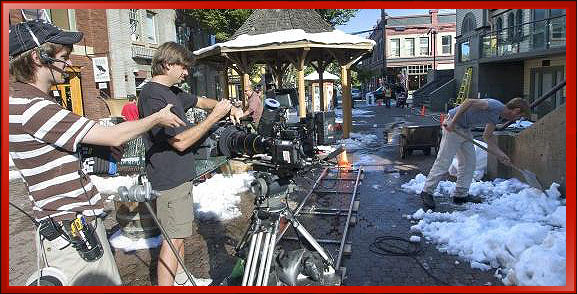 I really enjoyed being a Lamp Operator, because I got to work with many wonderful lighting crews. I furthermore had the opportunity to work with a more extensive range of high-end gear (Lights up to 20kw). I also recently worked on the independent Canadian Feature Two4One as Gaffer, among other projects such as the short film Caw.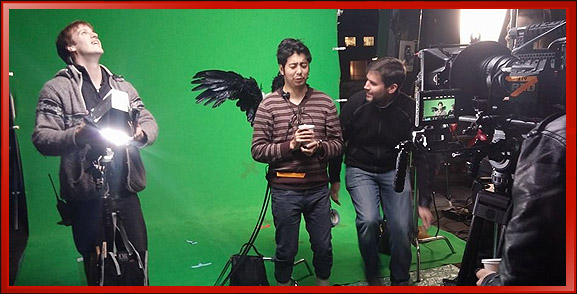 I really enjoy being a Gaffer, because I love the art of lighting and I like being able to assist the Director of Photography in creating their vision. I really enjoy the industry because I can creatively express myself with the art of lighting and cinematography (as these are my passions).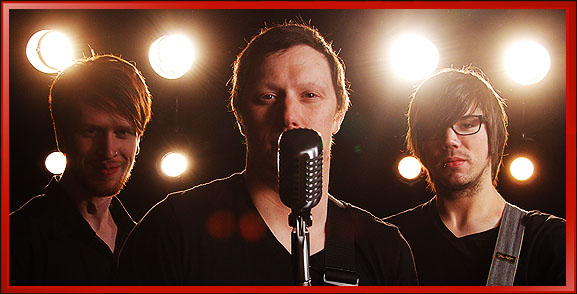 A project that I really enjoyed working on and I feel really incorporated all my strengths was the June Fiasco's music video "This is Your Life" (link below). This was broadcast on Much Music's Much Loud channel in Canada:
The June Fiasco: This Is Your Life, Music Video (As Producer, Director, and Cinematographer):
http://www.youtube.com/watch?v=bcaq0OHMtlI
Jets Overhead: Beach Dream, Music Video (As Gaffer): http://www.youtube.com/watch?v=AgvrqDk0uZw
IMDB: http://www.imdb.com/name/nm0774487
What's the un-sung hero piece of gear that you would add to this list? What is it and why?
Karl Schoepp: Finally, Number 3, I recommend a Leatherman Multi-Tool or similar multi tool (make sure it has pliers).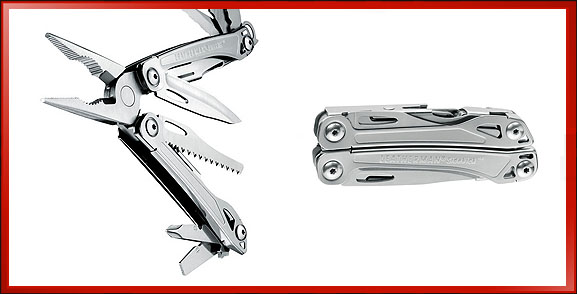 They are indispensable to have on shoots, as I have used them for so many different situations on the job. I have used my Leatherman for: Repairing lights; attaching a tripod plate on to a camera; pulling extremely hot scrims out of lights; cutting gels in absence of other tools; opening bottles; as a screwdriver; wire cutters; and ladies, you can even file your nails with it!-