GoPro Cameras are small, sturdy, wearable devices with up to 4K resolution and up to 120 frames per second that enable users to capture awesome quality active footage. These capable still-and-video camera devices are produced by a company that knows how to promote their products in very effective alternative ways!
GoPro's Crowd-Sourced Advertisements
GoPro advertisements are crowd-sourced, submitted by the company's customers using their action-sports cameras while doing things like sky-diving and jumping off cliffs. GoPro offers talented extreme athletes sponsorships and free cameras to take thrilling footage for them to use in video marketing.
Their customers basically produce their ads while having fun with the cameras.
GoPro Uses YouTube to Build a Community
GoPro's popular YouTube channel has advertisements that get millions of views with tutorials and action videos from around the world. Followers have their choice of four different channels focused on specific content, including product information and GoPro builds an online community by replying to user questions among all the comments.
Through an Animal's Eyes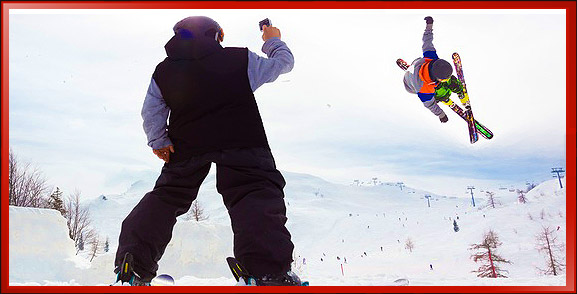 Users are using GoPro cameras strapped to animals to film different experiences, such as an eagle's flight in the Himalayan mountains with a camera strapped to its back and a pelican's flight in Tanzania with a camera strapped to its beak. A diver takes viewers up close and personal while swimming with giant manta rays. The possibilities are endless.
GoPros can capture some pretty stunning and unique footage.
GoPro Goes Hollywood
These cameras have been used to help capture stunning shots in blockbuster films. GoPro cameras were helmet-mounted to shoot sky-diving scenes in the Tom Hanks movie Captain Phillips. Adam Rowland was the Visual Effects Supervisor for the movie, and used GoPro cameras for special active scenes to get realistic shots in varying formats.
Special Accessories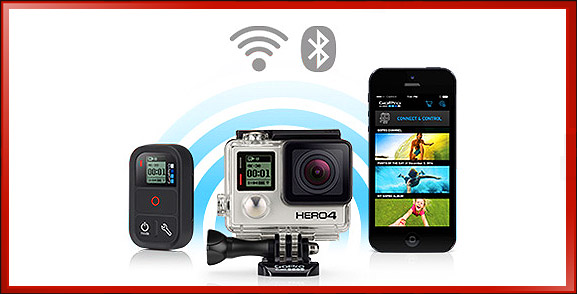 GoPro has special accessories for its cameras, like Fetch, a GoPro mount made specially to strap cameras to a dog's back with a harness and an extension. Many are available at retailers like Walmart, including a variety of additional mounts and accessories. GoPro makes mounts for handlebars, head and chest mounts, and window mounts with suction cups. Specialty mounts include sportsman mounts for attaching cameras to guns and hunting implements, body board mounts to take your GoPro along on a surf board, and 3-way mounts to get the best angle every time.
There's no limit to the amount of footage you can capture.
Newest Features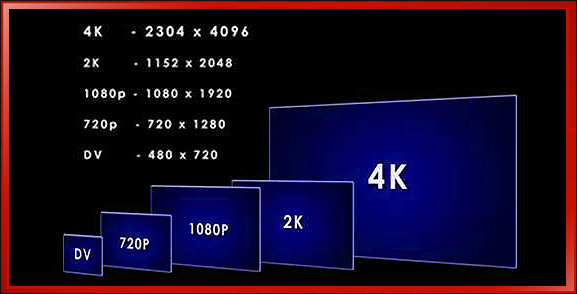 The company announced the  HERO3+ Black Edition Camera for release in early October 2014. Three GoPros total – two advanced feature GoPros and one entry-level economically priced camera appeal to a wide range of users, from pro filmmakers to action video newbies.
The new HERO3+ Black is the most expensive model at $500. It shoots 4k video at full 30 frames per second, twice as fast as the previous model. It can shoot in slow motion, connects wirelessly to a phone or GoPro remote, and has a high quality audio capture system.
The HERO3+ Silver is $400 and has many of the same features as the Hero4 Black, with a touch screen display. Both Hero4 models perform well in low-light and automatically adjust their light settings.
The newest HERO3 White Edition is affordably priced at approximately $130. It shoots at 30 frames per second but the slow motion resolution is lower. It's a great starter camera with point of view capabilities.