Great to be sitting down with you! For those who've not heard of you before, tell us who you, what you do now and what you're best known for?
JAENY BAIK: Right now I teach passionate people how to be their amazing selves on camera, because most of us get really stiff and formal on camera.
Authenticity is the new black!
And if you're trying to connect with clients online, you have to genuine.
Video is a total game changer, so it makes sense to get some training on how to use this medium. I always say learning how to be great on camera is a crucial life skill – it goes beyond video. People respect you way more if you're able articulate your thoughts in a clear and concise way and doing lots of short videos teaches you just that. People buy from people, not corporations.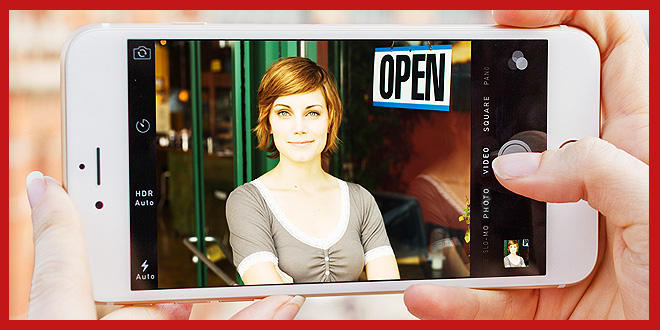 I'm probably best known for my work at the CBC (Canadian Broadcasting Corporation). I used to host a daily lifestyles TV show called "Living Vancouver" as well as "Living Winnipeg." It was a lot of fun because I got to explore the cities and try crazy stuff like jumping off tree tops at the UBC Ropes Course. I've also done tons of work at CBC Radio, arts reporting, a food column on the morning show.
I love digging up people's business stories – most people don't realize they're sitting on a gold mine of marketing material. I also love snowboarding, playing ultimate frisbee, riding my bike, and sitting in silence. Pretty extreme!
On your website you have "online video marketing strategy" – what is video marketing and how does it differ from just video production?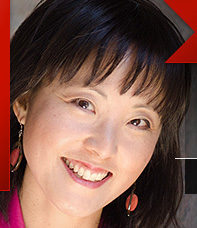 JAENY BAIK: Video production is just making the video with the camera operator, lights, etc. Video Marketing is about speaking to your ideal clients, creating content that's relevant to their lives, solving their problems, etc.
It breaks my heart when I see people invest all this money and time into making a video, without thinking too much about their content or delivery!
What are you saying and how are you saying it?
What is your objective?
Who's going to watch your videos
It's about making a plan so you're getting the most return on your promotional video investment.
Why is a video marketing strategy needed?
JAENY BAIK: That's like asking… why do you need a map if you're driving in a foreign country? Most business people don't have any experience working with video, so it's silly to think they can do a good job of it without a strategy.


A strategy keeps you on track, makes sure you get to your goal in the fastest way possible. Video takes some energy so let's not waste it meandering around back lanes and getting lost. Get on the highway and take off with a video strategy!
Many of our readers are of the DIY variety – cameras and equipment are cheap now. What are the pros and cons of DIY vs hiring and investing in a seasoned pro?
JAENY BAIK: I recommend getting a pro to shoot your home page video because of first impressions.
Then after that, do your own video production. If you can let go of the idea that your videos have to look like Hollywood movies, that's the first step. The most important thing is that you're delivering great content and you're feeling relaxed, energetic and passionate when you're on camera.
But hey, if you can get all your videos professionally shot, go for it! For most of us though, that's not an option because of budgets.
So get the best you can afford, then dive into the DIY.
Why is video so powerful as a marketing tool?
JAENY BAIK: Marketing is all about getting visibility for your business and connecting with potential clients. Video does all that. It's the next best thing from shaking hands with someone in real life.

Once people watch a video – they feel like they already know you so it minimizes risks for them, and they're more likely to buy. It builds rapport, trust, credibility… I could go on. There are so many stats out there… Internet Retailer reported customers were up to 85% more likely to buy after watching a product video. I know it's true for me when I'm surfing the internet.
What are the most common mistakes you see DIY (do-it-yourselfers) making when creating their own videos?
JAENY BAIK: Honestly, there are so many mistakes – but it's about making progress, not perfection right? I'd say the biggest one is that they're not themselves on camera. People act pretty nervous and awkward on camera. I want their friends and family to watch the video and say "that's soooo you."
Usually that means you have to smile way more and lighten up. Video doesn't have to be serious! Make it fun! Goof around a bit. Inject some personality into it!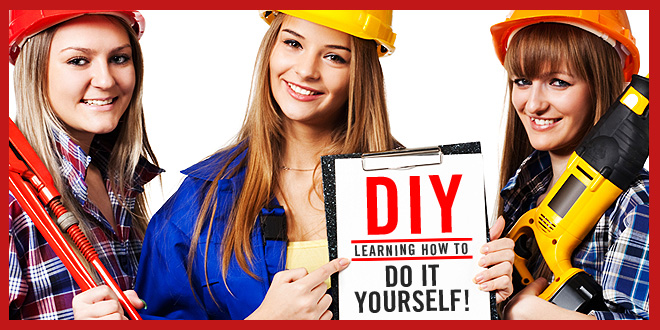 Best tips for the first-time DIY video creator looking to record him or her self on camera?
JAENY BAIK: Here we go…
Practise what you're going to say at least 10 times.
Nobody likes how they look on camera because we're all hyper critical of ourselves, so show yourself some compassion.
Be persistent – if you had a bad experience, or if your first video sucked, keep at it! Remeber, you are learning a new skill.
Don't strive for perfection – the internet is raw, and real.
Check out my site www.JaenyBaik.com for more tips!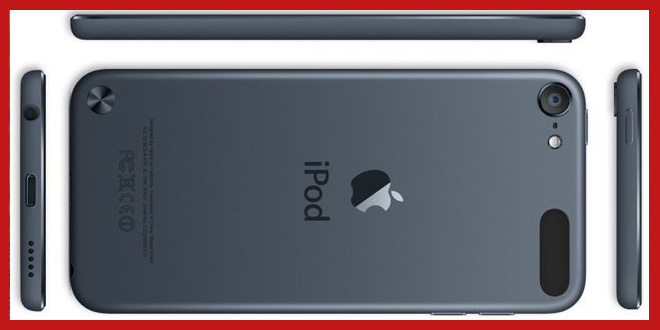 For DIY, other than an iPhone, any particular camera make/model you can recommend for a beginner?
JAENY BAIK: My main recommendation is to consider getting a DSLR camera that has an input for an external microphone. If you think you'll be using video in the long term, invest a bit more money and get that option
Most cameras look great, but the sound is still bad, and what's the point if people can't hear you? Eventually you can buy an microphone and start adding to your kit.
Another consideration is to ask how long it takes for the camera to download it's video files.
I'm all about keeping things quick and simple. I don't want to be spending all my time watching files downloading.
Thank you! Anything else you would like to share?
JAENY BAIK: My name can be confusing, but it's actually pronounced "JENNY BECK." The best way is through my website: www.JaenyBaik.com and through Twitter @JaenyB and of course Facebook: Jaeny Baik Media Facebook Page