New Jersey producer Ellen Friedland conversed with us about the core two production paths that many first time marketers encounter; going solo and producing a do-it-yourself (DIY) video production, or, hiring an experienced professional. Friedland's breadth of experience is conveyed as she touches on the changing media landscape in this insightful interview!
Welcome Ellen, it's great to have you on! Tell us about your video production career, and why this is a passion for you!
ELLEN FRIEDLAND / VOICES & VISIONS: It's great to be able to share my experience and story with the Reel Designer audience! Starting off, I landed in the field of video production quite by accident and have stayed here for over 15 years! I started my career as an attorney, then I became a print journalist.
Pursuit of a story that became a passion for me led me to produce a documentary in 1997 with DP (Director of Photography) Curt Fissel. The PBS success of that project resulted in a number of people calling us to produce their marketing, HR, investor relations, fundraising, and other corporate videos.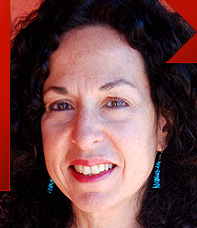 We formed Voices & Visions (V&V) at that time, diving into the world of professional business video production with a documentary filmmaking angle that ensured fluidity of storytelling, depth of message, and quality of production at every stage. My passion is fueIed by the passion of the organizations with which we work, each of which has wonderful stories to tell.
Curt often says that "every day is a field trip for us."
We constantly learn so much from the diversity of work of our clients, and we love the challenge of translating the knowledge we have gained into videos that convey the clients' messages.
What is it about video that makes it so powerful over static pictures and text?
VOICES & VISIONS: Video is alive! The various elements in any given production provide multiple opportunities to connect with audiences on a number of levels.
Passion in a person's voice can be visceral; the look in an interviewee's eyes speaks volumes. B-roll illustrating a process in motion is educational in a way that a collection of disconnected still photos cannot be. Music that captures the heart of a project can touch a viewer even when no words are spoken. Colorful motion graphics highlighting logos and themes set the tone of a video for the viewer.
Combine these elements – always in the context of a well-written, concise, and narrative script — and the power of video over still formats is incomparable!
Video is alive! The various elements in any given production provide multiple opportunities to connect with audiences on a number of levels.

– Ellen Friedland, Video Producer
Thinking back not too long ago, there was a time when businesses were debating if they should get online and hire a web designer… Now it's obviously a no brainer – yes, create a website by hiring a professional! Can you give us an analogous example of what ignoring professional video marketing would be like for a business today as more and more businesses get online videos?
VOICES & VISIONS:I think this analogy is good and very real in both industries. It has been my impression that when youtube.com first hit the Internet in 2005, people became accustomed to seeing a lot of poor quality video, and it therefore became somewhat acceptable for a few years, at least for companies with small marketing budgets. Add to that several other factors at that time, such as:
The ready availability of relatively inexpensive and consumer-friendly HD videocameras and digital editing systems which gave the impression that anyone could do this type of work — much like the first websites in the '90s.
The cost of professional video when many corporations were still spending the majority of their marketing dollars on traditional avenues, and finally,
The recession and the need on the part of many companies to cut marketing budgets.
[embedit snippet="AD1″]Now, however, I think the "anything goes" perspective of producing corporate videos (on the part of those who harbored that view) has largely changed.
One reason is that the new virtual and social media world has forced companies to shuffle line items on budgets for marketing, advertising, PR, etc., moving campaigns away from traditional outlets toward a multitude of online sites requiring video accompaniment to appear web-fashionable. Consequently, corporations are budgeting for video, which has replaced line items from former marketing budgets.
Second, search engines like Google (and Google's YouTube) now give increasing credibility to quality, substantive videos (read: professional), which is a real incentive for SEO campaigns.
Third, studies show that people watch online videos in "snack sizes" of under a couple of minutes each. A poor quality production (read: unprofessional!) gets ignored faster than it was downloaded.
Fourth, companies are recognizing that just as a brochure filled with spelling and grammatical errors reflects badly on the company represented in the materials, so does a poorly produced video.
Some videos online look great, but seem to have few views because their audience isn't stumbling across them. For an online business video, how can a business owner best get that video out to his target market?
VOICES & VISIONS: This is where social media marketing comes in. In addition to creating productions, a full-service video company today should be knowledgeable about social media marketing to help clients leverage the video created, either in full or segments. The video — or images from it — can accompany blogs, tweets, and posts to different audiences on a wide variety of social network platforms, each of which reaches out to new groups. Such a campaign needs to be done in a way that is effective for businesses — a wholly different game than social media for personal use.
When social media channels began to explode, V&V immediately pursued it, learning about then engaging in this new form of media for us and for our clients. We have also developed an expertise in related tasks, like doing analytics to gauge successes, failures, and new directions.
Video is a key part of these campaigns because, as noted above, it is regarded very highly by the search engines and because people often choose to watch video rather than read text.
In summary, integrating a video into an effective social media marketing campaign for business will multiply the opportunities for the video to be watched.
Which begs the question – Do-It-Yourself (DIY) versus hire a professional – what are the beat scenarios for each?
VOICES & VISIONS: In my opinion, to ensure that an organization does not compromise on the quality of its image by compromising on video as a core element of its marketing look, there are only limited instances in which DIY works.
One example when it might be effective is when a school program wants videos that relate experiences from the viewpoints of the students involved. Having the students videotape and edit, then posting the finished clips below a page title that clarifies who produced the pieces, might have impact.
Even in that case, however, it would be wise for the student videographers to get instruction prior to beginning the project so that the final product looks and sounds clean.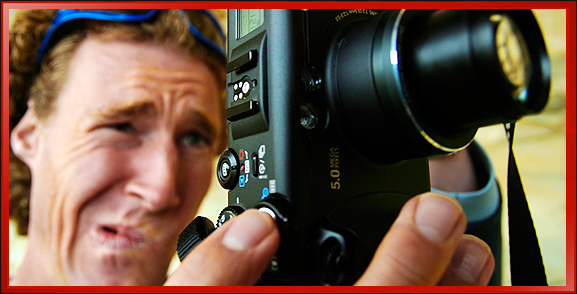 We worked on a project like that with a public school district in New Jersey. We spent a day educating student interviewers and videographers about many details that would enhance the product they were creating, then we went back as the event unfolded, overseeing their work. The end product was very nice.
In most other instances, I think a company should use professional video.
When planned correctly, it need not be overwhelming in price, which presumably is the key reason a company would resort to DIY.
For example, in the pre-production stage, if the company and video production firm plan a schedule for the release of different productions over a period of time, the video firm will be on notice of the totality of relevant information that will need to be captured during field production.
This can be accomplished in a condensed number of days of shooting, then the footage can be edited as needed without requiring additional days of field production. Likewise, a video company can help clients think about ways to present material on screen to reduce video costs. For instance, much information can be included in graphics that can easily be slipped in and out as needed while the underlying sound bites and b-roll remain the same, costing very little money in post-production edits.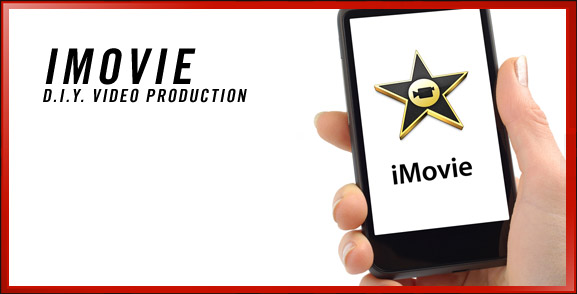 Why are professional videos costs most often in the thousands of dollars? What production steps are involved that incur this cost?
VOICES & VISIONS: The two costly phases of video production are field production and post-production.
Speaking for our company, our rates for the former (in which camera, lighting, audio, and other equipment is built in) can include as few team members as a single DP recording an event, to a DP (director of photography) with a producer who can do the organizing and ask interview questions to relevant folks, to additional camerapeople, audio engineers, and other staff depending upon the shoot.
The more professionals who are involved, the greater the cost. However, even with small crews, the rate cards of professionals who are highly experienced and award-winning reflect the value they bring.
Combine these elements – always in the context of a well-written, concise, and narrative script — and the power of video over still formats is incomparable!

– Ellen Friedland, Video Producer
On the post-production end, when speaking about costs I often suggest a comparison between a traditional historical documentary that may contain a pan across a still photo for ten seconds vs. a TV news screen in which five things are happening simultaneously: the anchorperson reporting a story, a scene from the story being reported, different news running across the bottom of the screen, the stock market report in one upper corner, and the local weather report in the other upper corner.
The latter screen contains roughly five times as much work as the former for every frame in every second – and that is without factoring in the audio tracks or any other effects. Add to that elements such as complex motion graphics or animations, which will take a graphic designer a number of days to create, or original music and the price really begins to soar. Other factors which add to the price are transcriptions of interviews, top scriptwriting, and when necessary, translations, closed captioning, travel expenses, a narrator, and other factors.
In short, the high pricing is a consequence of the enormity of work involved in each stage and the competency of the professionals performing it to ensure a top rate product.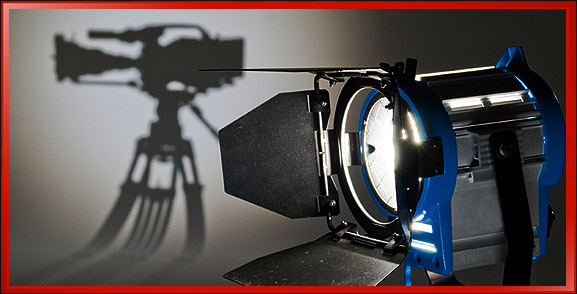 When looking to hire a production company, what are some questions that should be asked to ensure a good fit?
VOICES & VISIONS: Speaking as a prospective corporate client, I would ask:
There are many types of productions video companies handle, ranging from events to internal corporate productions, to TV commercials to films. What is your experience, and why would you be a good fit for our project and our company?
What is the full scope of services you provide? Can I rely on you for all phases of pre-production, field production, and post-production, or do you only handle some aspects of these services? If the latter, how would you help me to get to a finished product?
What is your philosophy regarding the partnership between you and us? How flexible are you regarding our desire to be involved (to whatever extent)?
What is your position regarding ownership of the final product? When it is finished, will you give it to me in full and in all its individual elements on a hard drive so that I can have full ownership of the materials?
Can you provide me with two references of jobs you have produced that are similar to the one we are requesting?
If a business is committed to doing a DIY production on their own, what are the top 3 tips you'd suggest when planning?
VOICES & VISIONS: Top three tips I can think of:
Buy a tripod. And use it! Hold steady shots, pivot on the tripod rather than your shoulder, and make sure you hold the shots for long enough to leave room for edits.
Think about the Mic. If a microphone can be wired into your camera, use it and direct it at the person who is speaking. If the camera does not allow it, be conscious of ambient sound to make sure the prominent audio comes from the speaker or event important to capture without a lot of mixed background sound that will not be able to be edited out.
Read up on lighting. Too many amateur photographers think HD or editing enhancements can compensate for poor lighting. These innovations can improve what is shot, but the recorded material provides the basic foundation. If shooting outdoors, be conscious of where the sun is and how that affects the particular subject; when shooting indoors, have professional lighting available to highlight the subject, particularly when shooting interviews.
Related Reads: Top 10 Must-Have Video DSLR Accessories, Part 1 and DSLR Accessories, Part 2

[embedit snippet="AD2″]What model of basic camera would recommend for the first time DIY?
VOICES & VISIONS: Our DP (Director of Photography), Curt Fissel, recommends that a first time DIYer use a DSLR like a Canon 5D because of ease of operation. It's more friendly than more complicated cameras, though the audio will pose some challenges.
iPhones are also proving useful, in the right hands.
Thank you Ellen! What's the best way for readers and viewers learn more about your business and be able to contact you?
VOICES & VISIONS: A note of gratitude to Reel Designer for reaching out to me, for highlighting these important issues, and for asking good, thoughtful, and thorough questions. Please visit our website at www.voicesandvisions.com, write to me at ellen@voicesandvisions.com, or call us at 973.746.3050.
Ellen Friedland is now a popular regular contributor to Reel Designer, you see a list of all her other articles as well as her bio here.