Online video has grown tremendously in the past year. It's no longer a 'nice to have,' it's a crucial tactic to your brands' marketing strategies. Statistics show (comScore Video Metrix) more than 184 million US internet users watched 36.9 billion online videos in July. Video advertising in July totaled 9.6 billion video ads viewed. And as people are becoming more comfortable watching video online, the power of video advertising is also growing.
Ten Tips to Maximize Video Engagement:
Helping brands take advantage of the video opportunity
1. Brand Discreetly
Most people have an unconscious aversion to being persuaded, so they are more likely to be turned off by video content that includes huge corporate logos. Instead of immediately going in for the hard sell and shouting your brand name, include your logos discreetly.
Engagement is key.
You need your audience to feel involved enough with the content to keep them watching for the entire video.
Therefore, marketers need to think more about the enjoyment a video offers to a viewer instead of how well it serves the brand.
Product and marketing managers may not agree, but with online video the story matters more than the product (the story should support the brand and product).
2. Create a Strong Script
Part of the success of the movie Hunger Games was the imagery that was created. However, the other reason for its success was the script that tied all the elements together. Without a great script (whether it's a 60 second or 5 minute script) your video won't be any good and you'll be wasting your time.
Make sure that before you shoot anything, take the time to develop and write the video script. The script is the detailed story line of what happens in the video. It's like the business plan of the video – know what you want the video to accomplish, who you want to reach, and what you want them to do.
3. Grab 'em Quick
You have a small window to grab the viewer's attention, so your video needs to grab people within the first five seconds.
The best way to do this is by creating an emotional connection, try humor, joy or surprise. People get bored easily and long drawn-out stories can cause people to stop watching.
4. Know and Connect with Your Audience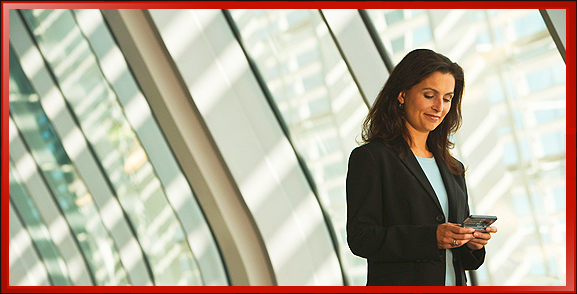 What's the most important thing to keep in mind about creating your video? Who is the audience! If you're targeting 70 year-old men, your video is going to be different than if you're trying to reach 15-year-old boys, or 50-year-old ladies. Defining your audience early in the video creation process will help you know what to be creative about, develop your story line and pretty much all other aspects of your video.
Develop "representative" profiles or "personas" of your audience. For example: for a fruit business, your representative profile might be:

 "Sally Smith, female, 25 – 30 years old, loves sports, loves the nature. She's married with no children and loves to eat on the go while working and traveling."
One of the reasons video is so popular is because it allows you to connect with your audience (prospects, customers and others) in a way that a simple blog post, Tweet or Facebook update cannot do. Communicating face to face, is best of course, but video is the next best thing.
The technical aspects of producing your video are important, but you should be more concerned with connecting with your audience. Make sure that when your audience is done watching your video, they identify with your message. When viewers are finished watching your video, they should want to share it with their friends and feel that they need and want your product and/or service.
5. What Makes You Unique?
With all the information available on the Internet, it's getting more difficult to stand out and differentiate you and your business. One thing that Steve Jobs did so well was to take common items and make them "unique." Who would have thought that a cell phone and MP3 player would be an iPhone and iPod. Who would have thought a tablet computer could be an iPad? Some products and/or services may seem simple, boring or common, but you can create a new twist on just about anything to make it unique and exciting.
How can you bring out what's unique about your business and create a video that others would want to see?
6. Be Creative
When Blendtec's team considered its famous video series, "Will It Blend," it didn't just come from chance. It took creativity – and many meetings and discussions. Think of the commercials we see on the Olympics. Remember that there is an entire team of smart creative people who spend months and months concepting these commercials. If you want to increase the success of your video, get the creativity of a team of people involved. Gather your staff, friends and family together and invest the time to think creatively about how to produce a video that will generate the most attention for your business.
Creative Video Samples:
Dollar Shave Club
Old Spice – The Man Your Man Could Smell Like

7. Use Multiple Scenes
Having multiple scenes/mini stories is more effective than only having one or two.
Each scene should have its own bit of emotion – great examples in practice are:
VW's The Force

Evian's Roller Babies

8. Surprise, But Avoid Over Doing It
While surprising the viewer will help keep them engaged, people won't share something that is too shocking or crude.
To give your content the best chance of online sharing, it needs to be something that people will be willing to have their name associated with.
9. Target Influencers
The most effective way of building an audience is by getting viewers to share it via Twitter, Facebook, YouTube, Google+, Pinterest, LinkedIn and email.
Social influencers are often the best people to target when it comes to distribution as these people are generally extroverted online and are most likely to share content.
10. Invest in Quality Video
You only have one chance to make a first impression. Make it good!
What ever you decide, make sure your video is as professional as possible. 

A professional videographer is always recommended. The costs will vary depending on your needs, how extensive the video is, how long the video is, etc.
One Additional Bonus Point:

One more tip to maximize video engagement online:

11. Add Emotional Variety
Even if your video is short, your audience will quickly lose interest if the emotion is constant throughout the video!
There's a lot more to cover, but these tips should give you a sense of how to maximize your online video engagement. A perfect medium to educate, entertain and inform, video is an ideal tactic for brand marketing. Start using engaging video today and see an increase in your leads and sales!