Continuing with our Video Coaching Series with Wayne Ford, Video Coach! Working as an Los Angeles video producer and director by day he has worked hard to take everything he's learnt over the past near-decade and bundle it all into a incredible "learn how to make YouTube for Business" training system.
Over the next few weeks question and answers sessions, Wayne will be answering key problems that readers have asked about and presenting newbies with ideas of where to start with video, drawing from the near 5 hours of video, audio and the eBook that come with his course!
As you'll plainly see, Wayne is the real deal, and knows how to explain the nuts and bolts of theory and production to business owners in easy to implement and understand methods. Let's get back to it!
Disclosure: Please note that some of the links below are affiliate links, and at no additional cost to you, we will earn a commission if you decide to make a purchase. Please do not spend any money on any product unless you feel you need them or that they will help you achieve your goals. – Editor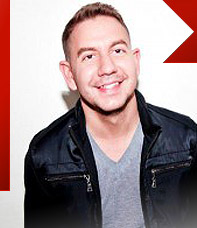 Everyone loves gear! Any particular video bits do you recommend for a beginner?
WAYNE FORD: I love recommending great gear – I see Jon Cambourne already wrote a great Top 10 DSLR video accessories list here too, that's a good start. As for my personal recommendations, let me hit up the 3 main pieces of a good setup:
VIDEO CAMERA:
I love the Canon 5D but it is expensive and most likely not in your budget to begin with (remember you could rent or buy used). For a cheap handheld camcorder that has a mic jack (which is rare) check out the Canon VIXIA HF R400
 which retails for about $300.
Some people have had great results shooting video with an iPhone 4S or 5 (better). If you want to try that route make sure you light really well and use the Filmic Pro App to lock exposure and focus.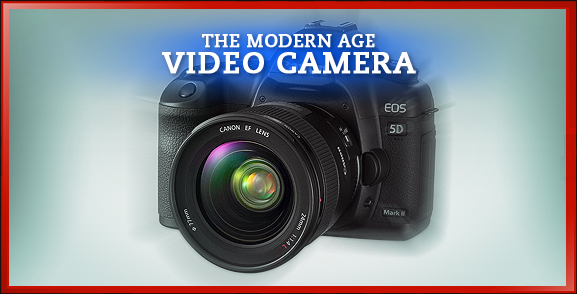 AUDIO GEAR FOR VIDEO:
I always record audio separately using the Zoom H4n but they also make a cheaper Zoom H1, or an even more affordable option is a Samson GoMic that costs around $40.
LIGHTING FOR VIDEO:
As I mentioned above a great first light is a Ring Lamp Light.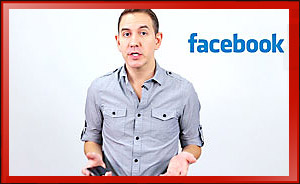 There are also cheaper soft box kit options or you can use worklights from Home Depot or China Ball lanterns work as well.
During the production of the Sociable Video course I used the Teleprompt+ for iOS app for my iPad and used my the remote on my iPhone to control.
This method worked well.
So true. What are the top video tips you have for a newbie starting out to create their very own video?
WAYNE FORD: My top tip for video marketing newbies is to not be scared or worried about making mistakes and just dive in!
Experiment, try things, shoot tests of yourself and those actions combined with learning the key strategies in my Sociable Video course will really jump start all of your digital marketing efforts!
Focus first on creating one explainer or product demo video that you will feature at the top of your website. Use the animation techniques I talked about above or make a screencast (the course has 2 videos on how to make awesome screencast videos).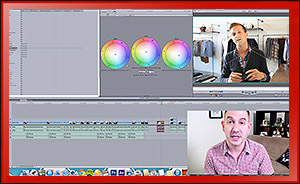 Then collect the 10 things people ask you most about your business and answer them on camera in some sort of authentic and simple setting.
There are episodes on setting up a small studio, how to lite it, how to speak on camera and also an episode on why you should usually avoid green screen (but also how to use it when you need to).
You can then chop this footage up into several video vignettes (using editing techniques discussed in the course) and you can release them on your blog, your social media properties and on YouTube.
Most people are surprised at how doable video production is and excited by the comments and response once they start posting videos!
The Sociable Video Training Course is results driven so you get some "wins" early on which motivates you to create more too!
" Experiment, try things, shoot tests of yourself and those actions combined with learning the key strategies in my Sociable Video course will really jump start all of your digital marketing efforts! "

– Wayne Ford, Video Coach, Sociable Video
Check back next week for more great tips from Wayne Ford!