Quick to point out he does it all as he's also a writer, cinematographer and editor, Derek has a quite the career over the past twenty years working in a variety and genres doing pretty much everything! Read on to understand what someone whose bread and butter is won through generating engaging motion picture material has to say about the world of commercial online video as well.

Tell us about your path to becoming the award-winning director you've been become.
DEREK HORN: Phew. It's been a bit of a journey..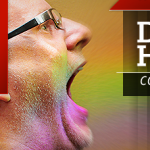 When I was around twelve years old, my friend David Krentz (who is now a head animator at Disney) and I started making films on his Super 8mm film camera and I caught the bug. I went to a Technical Vocational High School in Winnipeg and took Television Broadcasting. It was an amazing program and they actually got me a job as an ENG [electronic news gathering] videographer/editor when I was still in high school. That was an amazing training-ground. I shot and cut footage every day and had to learn how to deal with very tight deadlines and in stressful situations.
After 5 years at the TV station, I ended up directing a music video for my friends in a band rock band "The Age Of Electric", for a song called "Ugly".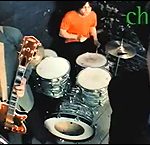 A tonne of friends turned out to help, the shoot was a real group effort and no one got paid. That music video ended up going into the top 5 nation-wide on Much Music and all of a sudden I was getting calls at home from record labels asking me what production company in Toronto represented me! I frankly didn't even know what a production company was, as we had just been doing things on our own in Winnipeg.
I met an extremely talented Director named Tim Hamilton (we're still great friends today) who introduced me to the Toronto production company scene and I signed with great shop called Hoodoo Films. I moved to Toronto shortly after and began directing videos for a bunch of Canadian and International artists.
I've always been into comedy and I noticed that it started to seep into my music video concepts. I was approached to direct a comedy commercial for a lingerie shop called Nearly Naked. That spot won a bunch of awards in the ad world and really helped launch my commercial directing career. I've been working in advertising for about ten years now.
Because of my wide-variety of experience, and also as a response to working in advertising where there will be 50 people working on set for any given shoot – the short films I've made are very intimate in the sense that I'm the only person there who's not an actor. I shot, did sound, lighting and cut the films which has been a lot of fun.
Also, i've always been interested in longer format stuff and have directed a few documentaries. I went looking for management in Los Angeles and signed as a writer/director with a great manager at a top-notch comedyshop called "Mosaic Media" and at "Gersh Agency". Right now I am focusing on writing and pitching features and TV series while developing a few one-off documentary and some short film concepts I have.
What a journey indeed – quite the kick start! What other big-name clientele have you worked with too doing commercial video?
DEREK HORN: Oh, I'll just go off the top of my head – Coors Light, Labbatt, Nintendo, Sony, Serta, Tim Hortons, Listerine, Whiskas, Wrigley's, Greenpeace, and a bunch that I'm forgetting.
Respectable list! Can you nail down the most notable project you've had a hand in – or at least, a favourite video that promoted a product or service?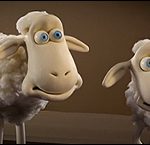 DEREK HORN: Most-notable is not for me to say, but my parents seem to brag about the fact that I did some spots with the Serta sheep. Which was actually a cool experience. The sheep are animated by Aardman Animation ("Wallace and Grommit", "Chicken Run" etc) from the UK and they brought over their head animator Merlin Crossingham who is hyper-talented.
I'd say for me that is one of the most-exciting parts of working in advertising is getting to work with such talented people on the filmmaking side.
Many businesses use traditional print marketing for exposure of their message – you've been working with businesses that use professional promotional video for TV or other formats too. How is video the most useful communication medium used in the marketing/promotion/education for an audience?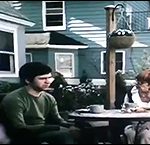 DEREK HORN: I really think it depends – videos, when done well, engage the audience in a way that print will never be able to do. With that said, creating a great spot is very, very difficult. Which is why the majority of all advertising is, ineffective, irritating and/or forgettable.
For example, there's a Broadcom (formerly Norton) advertising spot on TV right now that I think is well-directed and funny. It shows a series of people making up new swear words at their computers out of frustration. Great spot. I've seen it probably six times and couldn't tell you what computer service it's for. It's a successful film, but not a successful spot.
REEL DESIGNER: Interesting point. I can recall the ad quite clearly – it's gotten a reaction out of me each time I've seen it – enough so that I believe I can recall I've seen it three times! I've spoken with others who can recall the ad too, but don't recall the vendor.
DEREK HORN:Exactly. To me, the videos that stand out as good advertising, entertain, inform and give the viewer a call-to-action but also the product or service is embedded in the concept. So the audience links the brand and the spot together, remembering both. A big problem that very funny or entertaining spots have is the viewer doesn't remember the brand at all, even if they get the message.
Got any examples of new work that uses video as communication medium, and the marketing message with an positive outcome? How about with web video, which is increasingly consistently playing a larger role in marketing?
DEREK HORN: Thankfully, there are a bunch of examples where that's happened in TV advertising where we've made a spot and the sales for that product jump up significantly as a result of the campaign. Online it's harder to judge the word "success". People use 'hits' or 'views' as the metric, but that's not really the best way.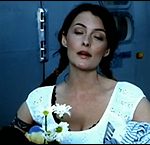 The internet is still an infant and companies are learning how to penetrate the audience. It's easy on TV, viewers don't choose your spot – your spot chooses them based on the programming they watch. On the net, there is very little way to narrowly focus demographics and target your audience, never mind actually motivating them to click on your video. So it's a different beast altogether.
With that said, I did a video for Samsung Instinct just after Youtube allowed for annotated embedding (allowing link buttons to appear in your video). A really talented and web-savvy creative director named Paulo Salomao had the idea of shooting a choose your own adventure video based on the phone. We were making the films for YouTube and that meant designing a video that appealed to their demographic, so we went with a POV style mounted-camera and had this character go through a series of events in his day.
What critical factors made the Samsung ad such an online web-video success?
DEREK HORN: Well the new-tech was part of it. People were excited about the 'choose your own adventure' angle. But we also wanted to make something that was funny and sexy. I think people dug that too.
Clever execution. Any advice out there for an organization looking to make use of TV or online video on a large scale for a first time?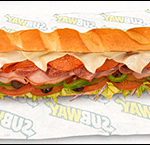 DEREK HORN: I would say video's a great tool for many applications, we've all seen the benefit of 'how to' videos online, for example. Ultimately it's really important to ask yourself if your product or service matches with the demographic you would target with a video. Also, where that video would play; is it only on your company's website, or are you trying to go viral?
And aiming to create a 'Viral Video' is whole other mixed bag of opinions – we'll save that for a later interview. Is there anything else you would like to share?
DEREK HORN: Just to say that this is the most exciting and productive time for filmmakers and I hope everyone is getting out and using the tools we now have available to us to make content.