Exciting to have a chance to get some insight into your the BC Cancer Foundation's new campaign which is heavily focused on using fantastic high-end video, with a huge emotive aspect. Before we get into the detailed, could you start with a little background about the organization and yourself.
PATSY WORRALL: First let me thank you for the opportunity to share information on the BC Cancer Foundation!
I started my career in non-profit many years ago, worked with an advertising agency and was a partner in one of Vancouver's top-ranked communications companies for 15 years preceding my return to non-profit when I joined the BC Cancer Foundation in January 2010.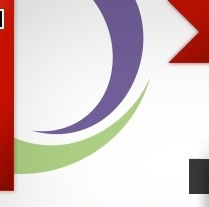 I have been touched by cancer on so many fronts, but it was the loss of my mother to cancer that made me look for an opportunity that would enable me to be a part of changing the face of cancer care and treatment. The BC Cancer Foundation and the BC Cancer Agency do such great work. I knew I needed to be a part of the two organizations.
The BC Cancer Foundation is the bridge that connects philanthropic support and research breakthroughs in cancer knowledge. We are the fundraising partner of the BC Cancer Agency and the largest charitable funder of cancer research in this province. We enable donors to make contributions to leading-edge research that has a direct impact on improvements to cancer care for patients in British Columbia.
Thanks Patsy! Let's hear some more about the BC Cancer Foundation – what are the core goals of the foundation.
PATSY WORRALL: What makes our organization unique is our ability to connect donors to outcomes. Our sole purpose is to raise money for the BC Cancer Agency. We invite donors to join us in discovery and form partnerships with doctors and researchers to make a real difference in the lives of cancer patients in BC.
One of the most important things for me is – what we raise in BC, stays in BC. We support research breakthroughs taking place in our own back yard – at the BC Cancer Agency.
Tell us about the new awareness campaign the BC Cancer Foundation's launched recently.
PATSY WORRALL: We recently launched a new website that uses story telling as a way to set the right mood for people to make a connection with and donate to, our cause. We did this by featuring donor stories throughout the site, using videos, beautiful photography and inspirational copy. We incorporated an overall tone of optimism and hope that is carried through to all aspect of the visual design.
We then used the five feature videos from our website as a hub for a provincial awareness campaign. The five videos were edited down to :30 second television commercials and were also used to create powerful print advertisements. We then developed a media schedule that will display our ads in performance arts playbills, magazines, cinemas, electronic billboards, newspapers, TV, and social media.
The video component is big! Why is such emphasis placed on the video component? What specifics make the videos a 'safe bet' for limited communication funds?
PATSY WORRALL: Video was chosen as the hub for both our website and our public awareness campaign because of its ability to connect with people. It is THE best storytelling medium. People don't connect with statistics or words alone, they connect with stories and video delivered stories in a very emotive way.
BC Cancer Foundation: Laura's Story

Some of the videos have been up for a short while now – have you heard from any viewers that viewing the video stories had them feel the interviewee's situation?
PATSY WORRALL: Absolutely. These are very personal and emotional life journeys that our donors allowed us to captured on film. People are connecting to them and are responding on so many emotional levels. Most people tear up while watching because they think what if that were me or someone I loved and then there is another video that makes people smile throughout the entire film. That one is a love story that touches your heart.


In your opinion, what is it that causes people viewing the video vs viewing still pictures of a campaign to be triggered often more strongly with the video? What is it that the medium helps convey beyond basic print copy and photos?
PATSY WORRALL: Emotion through the spoke word – hearing someone telling their story has a huge impact. Still photos have the ability to convey emotion – but only for a moment in time. Film puts you right in the picture. You are following along and feeling what the person is feeling as their story unfolds.
Is there a specific story you would like to share with us?
PATSY WORRALL: Absolutely. One of the five stories is about a three year old boy named Finn. Finn lived with cancer but eventually died from it in 2008. On November 8th we will be asking everyone to push out the message and link to Patrick Sullivan's (Finn's dad) story to their personal email, Twitter, Facebook and LinkedIn networks. Below, you will find messages that you can easily copy and paste to share various social networks – easily be a part of the campaign!
Link: http://tinyurl.com/3tqnpkh
Message line: Change the story. Make a difference in the lives of those living with cancer.
Tweet: Make a difference in the lives of those living with cancer. #changethestory @bccancer http://tinyurl.com/3tqnpkh
YouTube
Visit the BC Cancer Society's YouTube Channel and choose the "Share" button to send to various networks.
LINK: http://tinyurl.com/3tqnpk
What's the reaction been to the campaign so far.. ? Have you decided on what will the metrics for success will be?
PATSY WORRALL: We're just underway so have no results to share yet. However, we will be measuring this campaign through Google analytics as well as through our annual benchmark research.
Where can we go to learn more the BC Cancer Foundation, watch more steal stories, and get involved?
PATSY WORRALL:www.bccancerfoundation.com
We raise funds to advance cancer research, to find the answers and to implement changes to care and treatment. If you want to make a discernible difference, I encourage you to learn more about the BC Cancer Foundation and become our partner in discovery. You'll be glad you did – thank you!